Iowa Farmer 'Disappointed' at Trump's Boast Over New Ethanol Trade Deal With Brazil: 'He Doesn't Know the Numbers'
President Donald Trump's boast about a deal with Brazil allowing more U.S. ethanol into the South American country tariff-free has been met with disappointment in the rural sector.
Corn farmers say that demand for their product has been hit hard by Trump's trade wars and, more recently, allowing 31 oil refineries exemptions from blending ethanol into their fuel, known as Small Refinery Exemptions (SREs).
Using ethanol in fuel was part of the Renewable Fuel Standard (RFS) policy to reduce greenhouse gas emissions, but corn farmers say the waivers approved by the Trump administration have decimated demand for their product.
On Tuesday, the president tweeted that Brazil would increase the size of its tariff-free quota for ethanol imports, saying that it was "a decision that Brazilian mills are celebrating.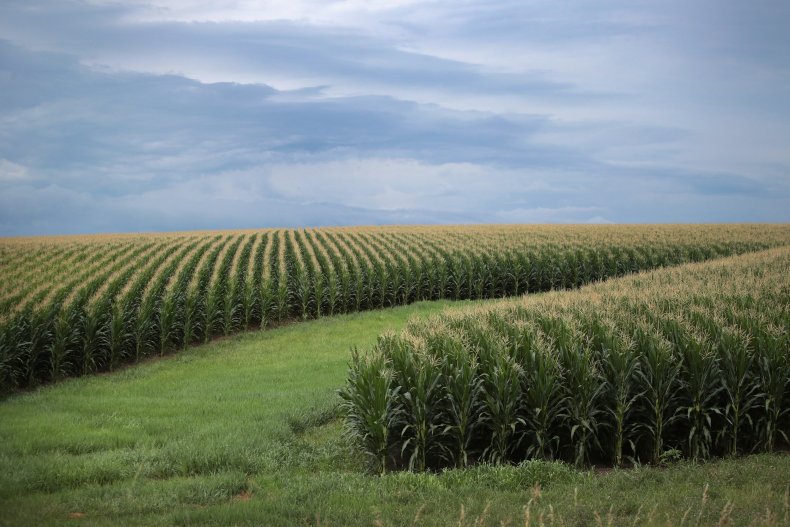 "The seemingly counterintuitive reaction stems from the tone of ongoing negotiations between the South American nation and the U.S. for a trade agreement," Trump said.
"Making great progress for our Farmers. Big additional list to be submitted & approved within two weeks. Will be even better for Ethanol, and we save our small refineries!" Trump added.
But Duane Aistrope, a corn and soybean farmer in Randolph, Iowa, told Newsweek that so far there was little cause for celebration, given that the new deal would only increase from 600 million liters (131 million gallons) annually to 750 million liters.
Imports beyond the quota are subject to a 20 percent import tariff. Brazil sells ethanol to the U.S. duty-free, but there is resentment that this is not reciprocated.
Aistrope told Newsweek: "We were disappointed in the agreement that came out this week. We worked hard giving comments to the Brazilian government on why they should eliminate the tariffs that are out there for American ethanol to come into Brazil.
"I think Trump considered it a small victory but I am sure he doesn't know the numbers like the people in the industry...they didn't change anything much and it is going to hurt Brazilians because they have to pay a 20 percent tariff.
"That falls back on the Brazilian consumer who has to make up the difference and that hurts us in Iowa. If we had free trade with Brazil it would be a win-win for everybody."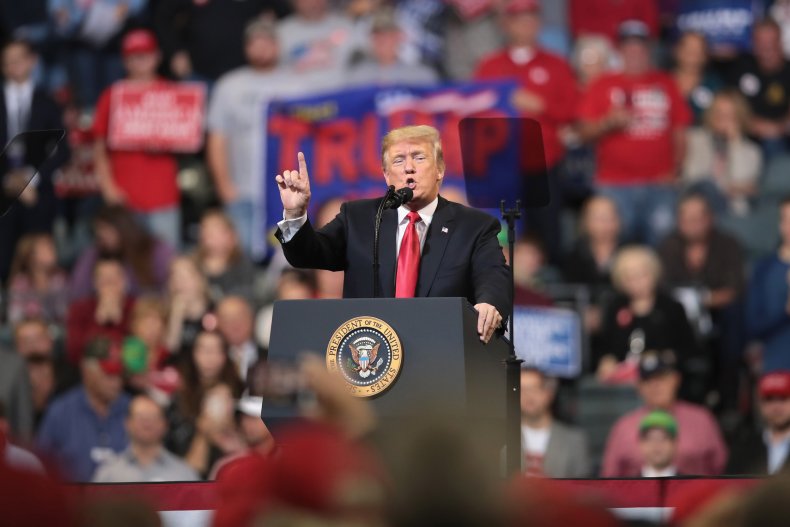 The Renewable Fuels Association was also disappointed by the announcement, with its executive president, Geoff Cooper, saying: "We don't see it as a positive step. We were hoping for the altogether elimination of the tariff in Brazil" (via Agprofessional.com).
Nick Browdish, who is CEO of Elite Octane, based in Atlantic, Iowa, said that Brazil raising tariff-free limits by 150 million liters was "insignificant," given the impact of waivers by the Environmental Protection Agency (EPA) rubber-stamped under Trump.
"To put that into perspective, my plant alone produces that amount in 95 days and I am one of 200 plants that exist in the U.S.
"Forgive me for not standing up to applaud when the administration has destroyed demand for 8 percent of the U.S. corn crop and it somehow wants to elicit cheers for restoring less than one-tenth of 1 percent," Browdish told Newsweek.
However, the waivers have been backed by groups like North America's Building Trade Unions (NABTU), which sent a letter of support to the Trump administration last week thanking it for a move it said "protected refining jobs." The International Brotherhood of Boilermakers, which represents industrial construction workers, also praised the SREs, as did the American Fuel and Petrochemical Manufacturers.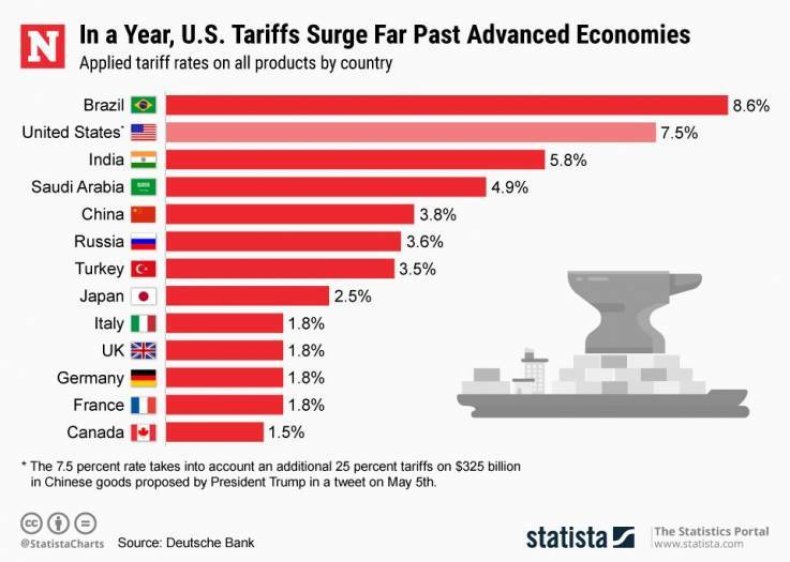 However, there is mounting evidence that the Trump administration is alienating his rural base in states like Iowa, where he won 93 out of 99 counties in the 2016 presidential race.
Aistrope, who is also a director of the Iowa Corn Promotion Board, said what the White House administration does for farmers in the next few months will be key.
"Most people are holding back. It is too early to make a determination yet whether I or my fellow farmers will vote for Trump again.
"There are a lot of cards on the table. Everybody has got to weigh out and see what is brought forward from the opposing party and make a rational decision from that," he told Newsweek.