Trump Administration's 'Cruelty' Has Escalated as Migrants Held In 'Caged Dirt Filled Outdoor Areas' for Days, ACLU Alleges
The American Civil Liberties Union filed a complaint with the Department of Homeland Security, saying that migrants arriving at the U.S. southern border had been detained in "caged dirt filled outdoor areas."
"The detention of migrants for multiple nights in outdoor detention pens is an unprecedented and extreme violation," the complaint said, according to The Hill. "The agency's decision to detain migrants, including children, in caged dirt filled outdoor areas is an escalation of this administration's cruelty."
The nonprofit advocacy organization alleged that detained migrants were being deprived of sleep as Border Patrol guards work them up every few hours and had them stand for extended periods of time. In the complaint, the ACLU said that detainees had also been forced to sleep on the dirt outside in temperatures of 37 degrees Fahrenheit. They were reportedly only provided "paper-thin" Mylar sheets to cover their bodies.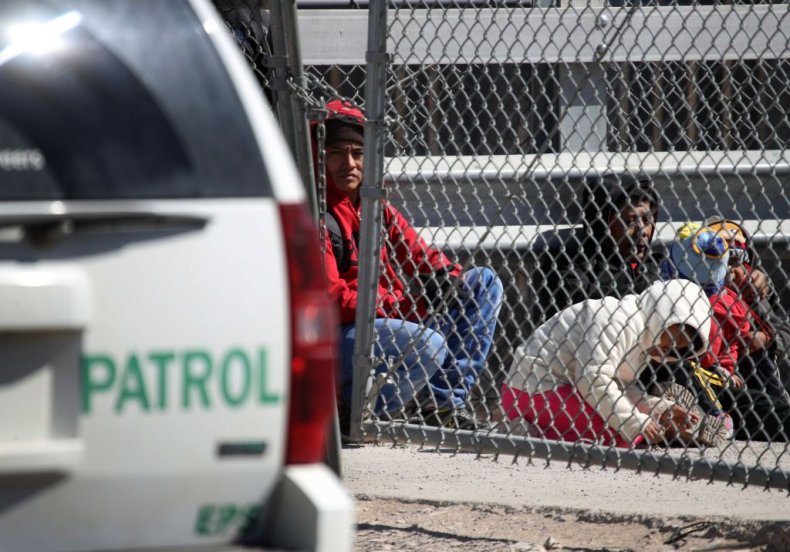 Shaw Drake, policy counsel for the ACLU Border Rights Center, said in an official statement that the "complaint documents abuses by Border Patrol in the outdoor caged areas." He called on the DHS Inspector General to "immediately investigate accounts of abuse at the hands of Border Patrol agents and DHS must assure such detention conditions are never authorized again."
President Donald Trump's hardline immigration policies have drawn intense scrutiny as well as national and international outrage, including a "no tolerance" policy that resulted in migrant children being separated from their parents. Although a federal judge ordered an end to the policy and for children to be reunited with their families, the DHS admitted earlier this year that it did not know how many families had been affected by the policy. Trump has also defended family separation, arguing that it worked to deter immigration.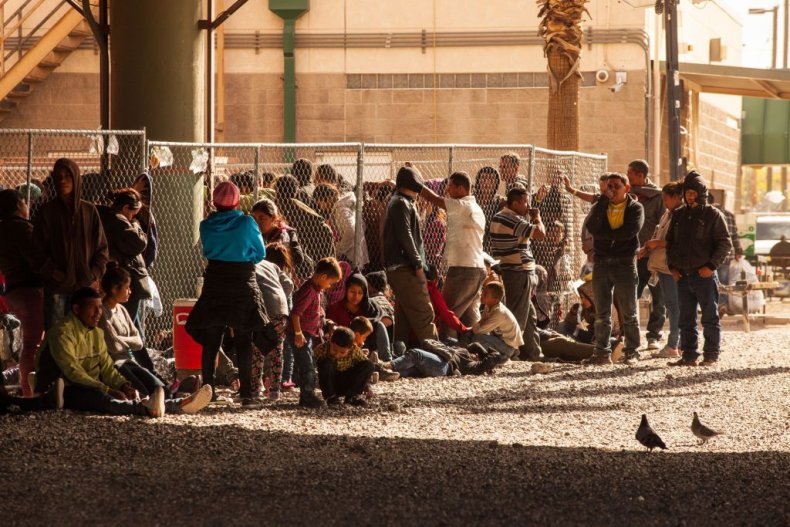 Images of migrants detained under a bridge in El Paso, Texas, drew outcry last week, leading Customs and Border Patrol to relocate the detained individuals. A spokesperson for the agency said on Sunday that it was "in the process of transferring all of the illegal aliens being held temporarily," according to The New York Times. The spokesperson said that they would be sent to "a location with more space and more shelter capability."
In an op-ed published by Fox News on Monday, Secretary of Homeland Security Kirstjen Nielsen said that the situation at the border "has gone from a crisis to near system-wide meltdown.
"Compared to past flows, these migrants are arriving in enormous groups unlike any we've seen before," she wrote, arguing for more resources and support.