Trump Administration Says Americans Could Still Face Attacks in Cuba, Even Though the FBI Doubts They Ever Happened
Secretary of State Rex Tillerson believes the United States would "intentionally" be putting its people at risk by sending diplomats back to Cuba following a series of alleged "sonic attacks."
Related: Can Americans Still Visit Cuba In 2018?
"I'd be intentionally putting them back in harm's way. Why in the world would I do that when I have no means whatsoever to protect them?" Tillerson told the Associated Press on Friday. "I will push back on anybody who wants to force me to do that."
Tillerson's statement comes after the FBI expressed doubt on the alleged attacks in a report on January 4 that has not been released to the public, according to the AP. The report followed the FBI's four trips to Havana and months of investigation on the attacks.
Newsweek subscription offers >
While Tillerson claimed that he is not convinced the attacks are over, the Bureau says they have uncovered no evidence proving sound waves from the sonic attacks could have caused damage to the American diplomats' health.
Tillerson has continued to defend his decision to remove U.S. diplomats and their relatives from Cuba in September. He added that he will not reverse those actions until the Cuban government can guarantee the safety of Americans.
"I still believe that the Cuban government, someone within the Cuban government can bring this to an end," Tillerson said.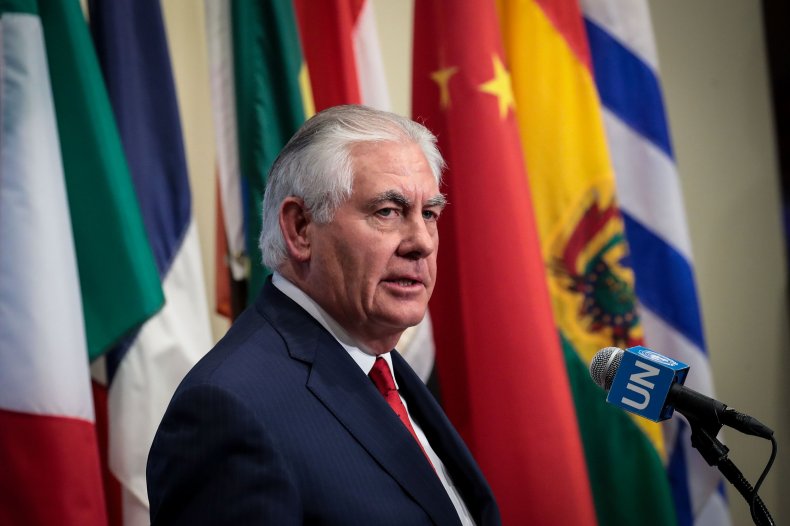 Newsweek subscription offers >
The United States has not placed blame for carrying out the attacks on Cuba but has maintained its claim that the island's government is aware of who was responsible. Cuba has denied the allegation.
The mysterious attacks supposedly occurred on diplomats at the American Embassy in Havana beginning more than a year ago. Twenty-four American staff members and several Canadian diplomats reported experiencing effects of the attacks, which became known later as "sonic attacks." The effects ranged from hearing loss to cognitive issues to difficulty sleeping.
Brain abnormalities were discovered in the patients but they had not been tested prior to visiting Cuba, raising questions from experts.
President Donald Trump has vowed in the past to limit Americans' travel to Cuba.
In November, the Trump administration released a "Cuba Restricted List," which featured a number of hotels, ministries, holding companies and other types of businesses that Americans are now prohibited from visiting or engaging in direct financial transactions with.
The FBI asserts it is doing everything possible to investigate the alleged attacks.
On furthering the investigation, Tillerson told the AP that he has met with victims and their families.
"I'm concerned about their health and wellbeing, and that trumps everything in my book," he said.
Trump Administration Says Americans Could Still Face Attacks in Cuba, Even Though the FBI Doubts They Ever Happened | U.S.