Trump Defends Kim Jong Un Going 'Ballistic' After Bolton's 'Libya Model'
President Donald Trump defended Kim Jong Un's 2018 response to former White House national security leader John Bolton's strategy after comments he made about it angered the North Korean supreme leader.
"When Wacko John Bolton went on Deface the Nation and so stupidly said that he looked at the 'Libyan Model' for North Korea, all hell broke out. Kim Jong Un, who we were getting along with very well, went "ballistic", just like his missiles - and rightfully so," Trump tweeted Thursday.
"He didn't want Bolton anywhere near him. Bolton's dumbest of all statements set us back very badly with North Korea, even now. I asked him, 'what the hell were you thinking?' He had no answer and just apologized. That was early on, I should have fired him right then & there!" the president added.
Bolton served as Trump's national security adviser from April 2018 through September of last year, when Trump said his "services are no longer needed."
Trump's tweet comes as Bolton is set to release a book later this month entitled "The Room Where It Happened: A White House Memoir," which will reportedly detail scandals involving Trump and foreign countries. Bolton has long since been critical of the Trump administration.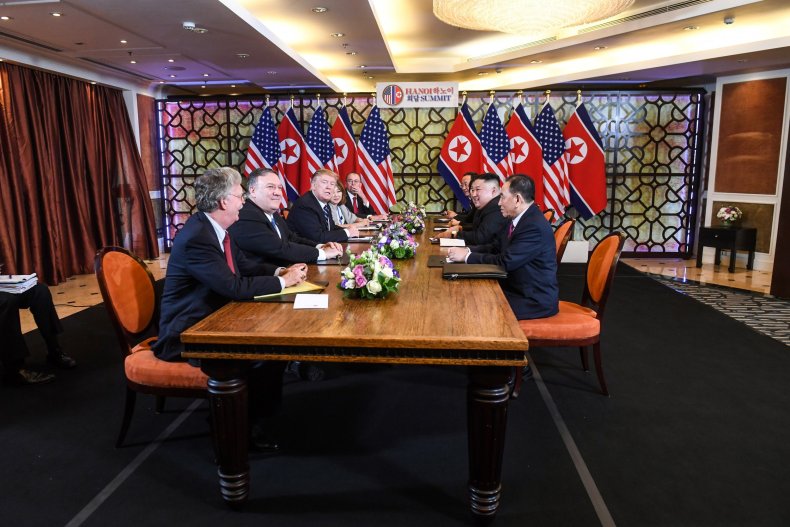 Bolton, a Washington war hawk long known for his hardline views, was instrumental in bringing the U.S. to war with Iraq under former President George W. Bush in 2003 and has advocated for military intervention in North Korea, Venezuela and Iran. He was also critical in the 2003 denuclearization of Libya, where longtime leader Muammar el-Qaddafi forfeited his nuclear weapons program in exchange for sanctions relief and better ties to the West.
In 2011, however, Qaddafi was overthrown by an insurgency backed by the U.S.-led NATO Western military alliance. Bolton's suggestion of using a "Libya model" during the Trump administration's attempts to strike a deal with nuclear-armed North Korea that triggered a negative reaction in Pyongyang, which had just begun to reach out to the U.S. for tentative peace talks.
Bolton first alluded to a "Libya model" toward North Korea during a Radio Free Asia interview in late March 2018 but North Korean officials began to hit out in May as the renewed relationship between two nations hit its first hiccup.
"High-ranking officials of the White House and the Department of State, including Bolton, White House national security adviser, are letting loose assertions of so-called Libya mode of nuclear abandonment," Vice Foreign Minister Kim Kye Gwan said in a news statement at the time.
"The world knows too well that our country is neither Libya nor Iraq, which have met a miserable fate," it said.
Trump vowed not to pursue a "Libya model" in his dealing with Kim Jong Un and the two met in Singapore in June. The historic bilateral summit was accompanied by some goodwill measures from both sides, but the progress of talks slowed and a follow-up summit February of last year in Vietnam ended early without an agreement in an abrupt falling out that some experts have blamed on Bolton's arrival.
Trump and Kim Jong Un last met that June at the inter-Korean border but subsequent working-level talks failed and a year-end deadline set by the North Korean ruler expired without plans for another summit. Last week, on the second anniversary of Trump and Kim Jong Un's debut meeting, North Korea officially declared it was reversing course on its approach to the U.S. and setting out to boost its nuclear forces in self-defense.