Trump Doesn't Know What to Think of Kim Jong Un's Speech as North Korea Fails to Answer Seoul's Call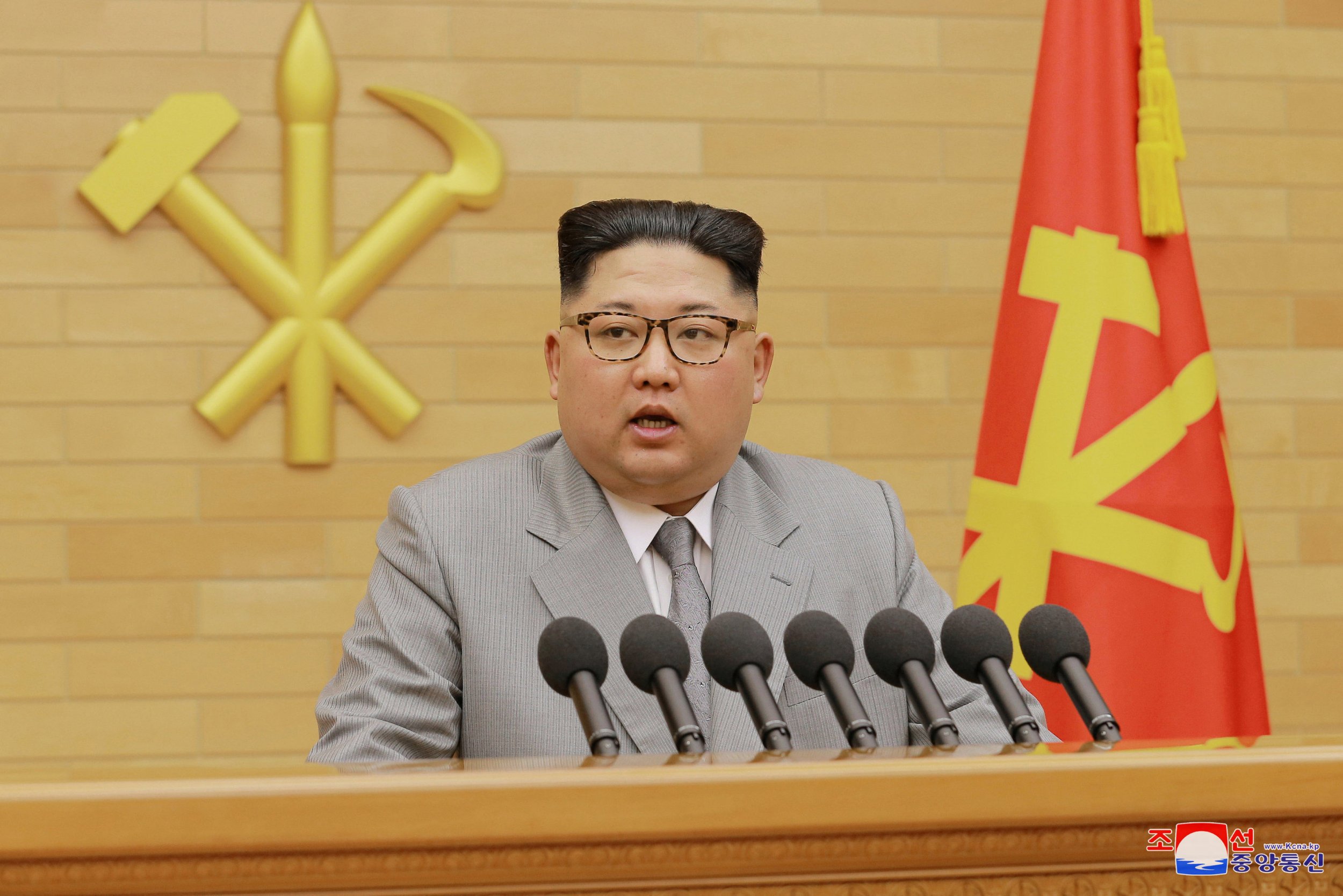 President Donald Trump could not decide how to react to North Korean leader Kim Jong Un, who showed openness to talks with South Korea in his New Year's speech, when commenting on the news on Tuesday.
In a series of morning tweets that touched on several topics, including ongoing anti-government protests in Iran, Hillary Clinton's aide Huma Abedin, and the New York Times' new publisher, Trump also discussed developments on the Korean peninsula.
"Sanctions and 'other' pressures are beginning to have a big impact on North Korea. Soldiers are dangerously fleeing to South Korea. Rocket man now wants to talk to South Korea for first time. Perhaps that is good news, perhaps not - we will see!" he wrote.
South Korea welcomed Kim's address and invited North Korea to hold talks to discuss cooperation at the upcoming Winter Olympic Games on January 9, at the border village of Panmunjom in the demilitarized zone separating the two countries. China was one of the first countries to express support for the talks which, according to the South Korean unification minister, had been discussed with the U.S.
Trump has often used the "We'll see" approach to discuss North Korea—as well as other matters such as firing Attorney General Jeff Sessions—but this time he may have decided to learn from the past and avoid jumping to conclusions about Kim's behaviour.
In August, Trump tweeted the North Korean leader had made a "wise" and "well-reasoned decision" to hold off a missile strike on the U.S. territory of Guam for which plans were made and advertized to the world—a comment that was hard to match with Kim's continuous disregard for the international community's demands to stop test-firing missiles and nuclear weapons.
Kim delivered his New Year's speech in an uncharacteristic light-gray suit which a South Korean analysis by the state-run Korea Institute for National Unification quoted in Reuters interpreted as an attempt to project a softer image.
The North Korean leader however also used the speech to warn the U.S. that he too, like Trump, has a nuclear button at hand. "The whole of its mainland is within the range of our nuclear strike and the nuclear button is on my office desk all the time," Kim said in the same speech in which he offered to "help" the South Korean "compatriots" make the Olympic Games hosted in February in Pyeongchang, 50 miles south of the inter-Korean border, a success.
Some analysts see Kim's rhetoric as an attempt to divide the two allies. "A major part of the Kim family playbook is to exploit and to widen the divergences in the interests, in the first instance between the U.S. and South Korea, but more broadly among the five major neighbours," Daniel Russel, former U.S. diplomat for East Asia currently senior fellow at the Asia Society Policy Institute, told Reuters.
Kim has yet to show he'd follow through with actions. As South Korean media reported on Tuesday, North Korea has not even answered the phone Seoul has called twice daily since February 2016.