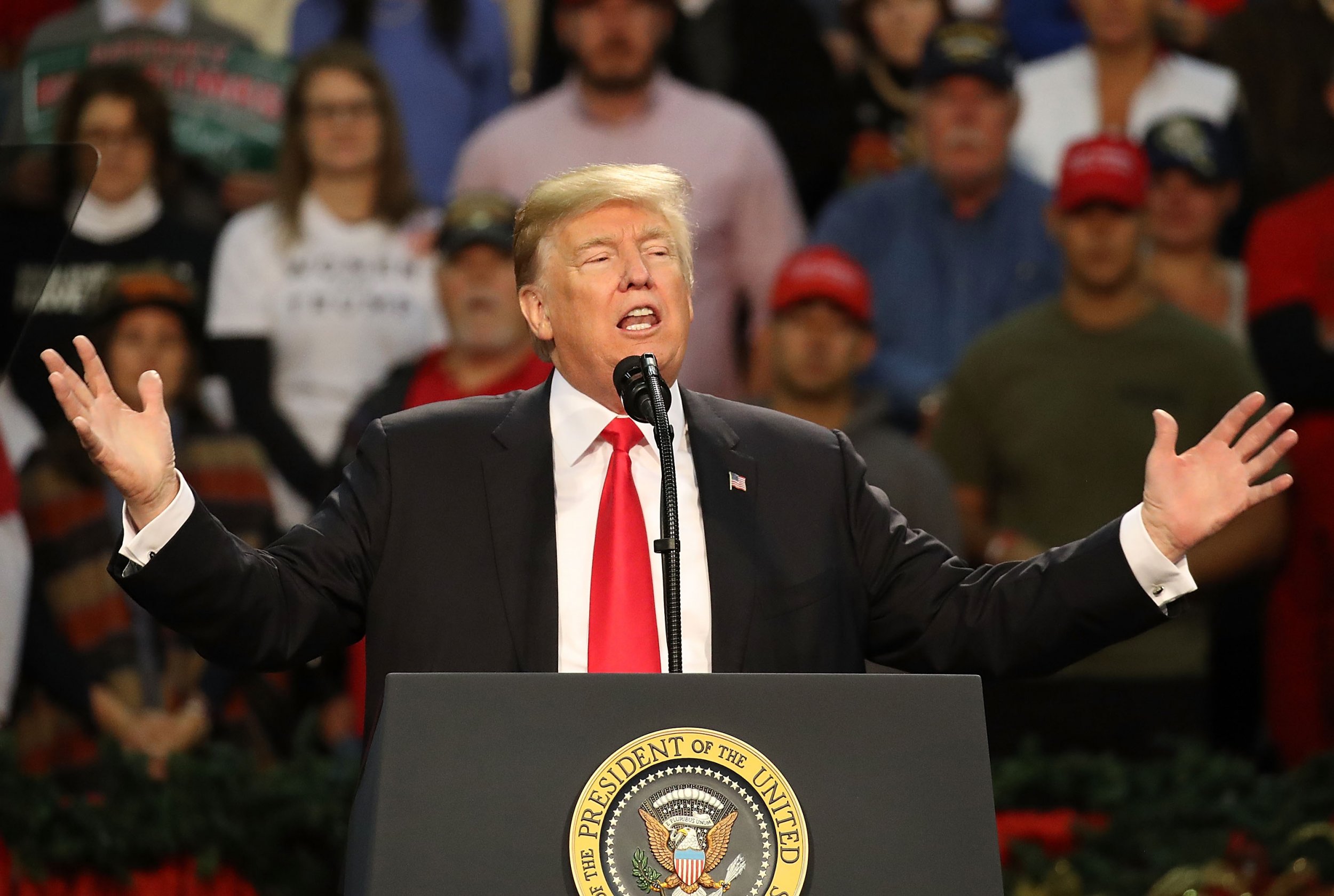 President Donald Trump loves Diet Coke. He loves the fizzy beverage so much that he allegedly has a button to summon another in the Oval Office. And his particular affection for Diet Coke was restated again in a New York Times feature on Saturday, which reported he drank up to 12 per day. No size was attributed to these drinks.
Diet soda has been linked to a wide variety of ailments, including weight gain (and weight loss), dementia, kidney disease and stroke. Artificial sweeteners, like the ones used in diet sodas instead of sugar, have also been linked with changes in people's metabolisms and in the communities of bacteria living in their guts, PBS NewsHour reported.
Despite pre-election assurances from one New York physician that Trump, 71, was "the healthiest individual ever elected to the presidency," public information about the president's health is sparse. That may soon change; White House spokesperson Sarah Huckabee Sanders told reporters on Thursday that Trump will have a physical next year at Walter Reed Medical Center, and the results will be released afterward.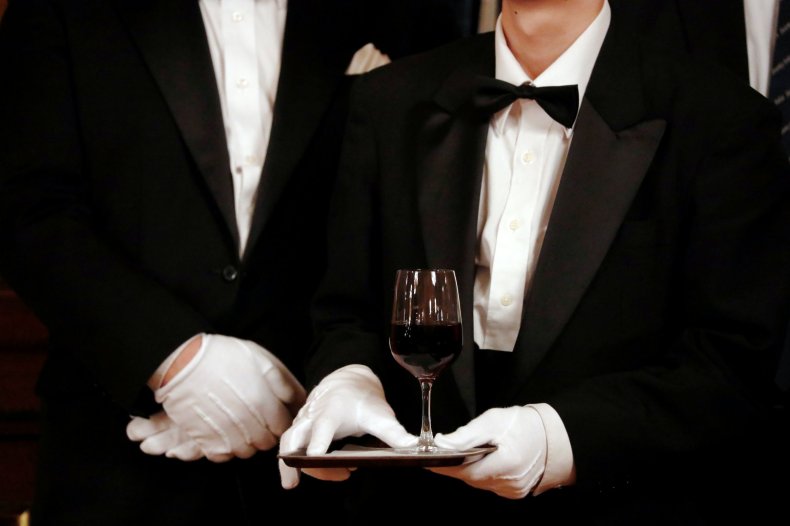 So, could Trump's Coke habit influence his health? Maybe.
Diet Coke's ingredient list is fairly simple: according to the label, the main ingredient is carbonated water. Aspartame is the third ingredient on the list, which means it is one of the top three ingredients used in the product. Each can also has 46 milligrams of caffeine.
Drinking lots of soda can be extremely bad for a person's teeth. According to the American Dental Association, "soft drinks, particularly carbonated sodas and sports drinks, appear to be the most significant extrinsic cause of erosion." Basically, drinking too much soda really can eat at your teeth. (It may be worth noting Trump's teeth were the subject of intense focus last week after he slurred his words at the end of a speech announcing the U.S. would recognize Jerusalem as the capital of Israel.)
However, diet soda ingredients can't be blamed for all ills. The link between caffeine and heart disease, for example, is still not confirmed, according to the American Heart Association's website. And the American Cancer Society states on its website that most studies have not found a definitive link between cancer and aspartame, at least not with amounts that are within the limits of the average person's consumption (or the president's). Both European and American regulators consider the substance safe.
Beyond the run-of-the-mill health effects linked with sodas, there have also been more extreme consequences reported. In 1986, a doctor at Massachusetts General Hospital reported that a 31-year-old woman who was drinking up to eight cans of diet soda was getting migraines shortly after drinking it. The doctor submitted the case to the New England Journal of Medicine, speculating that the aspartame in the soda may have been triggering her migraines.
Incidentally, Trump once called Coca Cola products "garbage" in a 2012 tweet, Newsweek previously reported. Despite that opinion, he added in the tweet that he would "still keep drinking" it.