Trump Will Likely Face 'Subpoenas Every Week' After Democrats Take Over House in January, Journalist Warns
President Donald Trump's legal woes will only get worse when Democrats take over the House of Representatives in January, a journalist for The New York Times has warned.
Julie Davis joined a panel of Congressional and White House correspondents on CNN Sunday morning to discuss the growing number of allegations against Trump, as well as the conviction of numerous top associates. The journalist pointed out that Democrats will be much more enthusiastic to push the investigation forward than their Republican counterparts.
After host John Hill listed numerous investigations already ongoing into Trump's and his associates' suspicious dealings, Davis jumped in to suggest there are even more on the way.
"This is not even counting all the investigations they'll be confronting from the House Democrats when they take over in January," the journalist said. "I mean, this is a whole other can of worms that they know they'll have to deal with."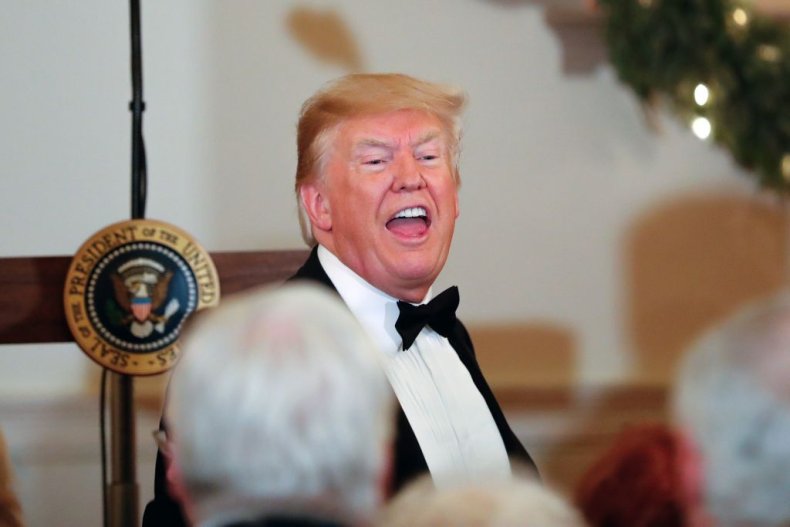 Continuing her assessment, Davis said she believes "the White House Counsel's Office is very focused on trying to figure out how they'll deal with that incoming [Congressional opposition] — probably subpoenas every week — and a number of agencies and things that they could be investigating there."
"And what has come out of these existing legal cases and investigations up till now will start to be taken up by Congress," she explained. "When they engage in a fight over potentially getting the president's tax returns, they'll get into these questions of his private business dealings and what they may also tell us about ongoing things like a sort of a quickening drum beat that will happen very quickly when Democrats take over in January."
Earlier in the discussion, King also pointed out that Trump's dismissal of the allegations as "fake news" is getting more and more difficult with the release of recent court files. "They have corroborating documents, corroborating witnesses," he said.
Josh Dawsey, White House reporter for The Washington Post , suggested that the mounting legal troubles make it difficult for Trump to do anything substantial besides defending himself from investigators.
"If you just look at the sheer number of these investigations, it's every day it's a different development and a different front for the president," Dawsey said. "What's the agenda in 2019 if you're spending so much of your time just pushing back on investigators that are coming in [at] every aspect of your life?" he asked.
Thus far, Special Counsel Robert Mueller's investigation into Trump's 2016 presidential campaign has led to dozens of indictments, and the conviction of the president's ex personal lawyer Michael Cohen as well as his former campaign chairman Paul Manafort. Trump has consistently written off the investigation as a "witch hunt," regularly attacking the FBI and the nation's judicial system to defend himself.