Trump Is Failing to Keep His First Promise to Americans: Stopping Undocumented Immigrants, New Report Says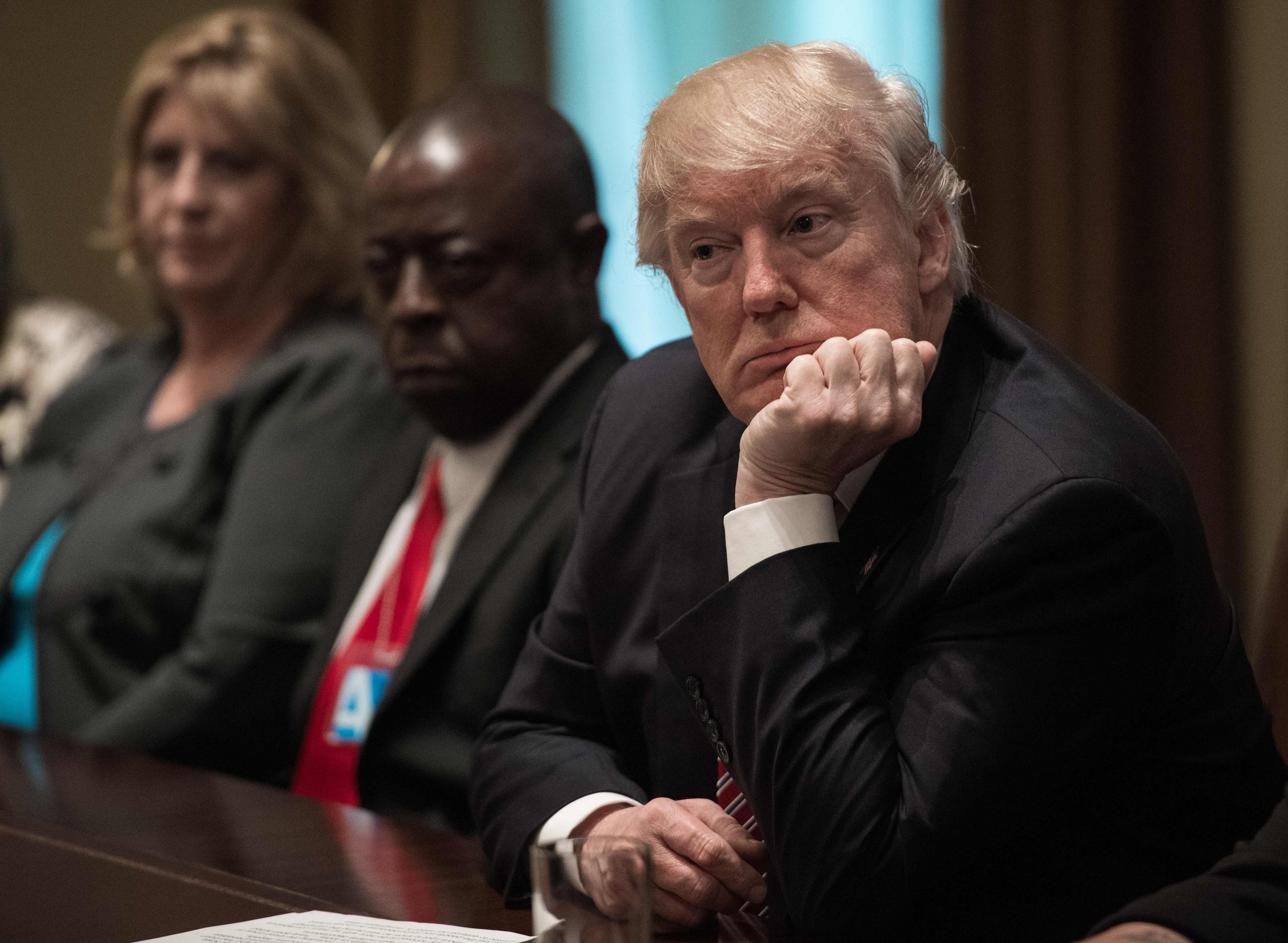 U.S. Customs and Border Patrol agents are arresting undocumented immigrants along the Southwest border at levels not seen since the end of Obama's administration, signaling that President Donald Trump is falling short on his promise to keep undocumented immigrants out.
The agency released a report Friday that found that about 39,000 people were detained while trying to make their way into the U.S. hitting a level only seen under Former President Barack Obama. The number is up 12 percent from October and the highest it has reached since President Donald Trump's inauguration.
Trump started his presidency with a decline in immigration arrests indicating that fewer immigrants were trying to enter the U.S, which was part of Trump's campaign promise to keep undocumented immigrants out. But U.S. Customs and Border Patrol officials say there has been an "uptick" in the number of immigrants taken into custody.
"CBP has seen an uptick in individuals month-to-month apprehended while trying to enter the country illegally in between the established ports of entry, and an increase in those presenting themselves for entry, without proper documentation, along our Southwest border," the report said.
In fact, the number of families arriving increased by 45 percent compared to unaccompanied minors who climbed by 26 percent, according to the study. On the campaign trail, Trump said he would tighten borders and build a wall.
"We have at least 11 million people in this country that came in illegally," he said in 2016. "They will go out. They will come back — some will come back, the best, through a process. They have to come back legally. They have to come back through a process, and it may not be a very quick process, but I think that's very fair and very fine."
Immigration officials say that arrests reveal how many undocumented immigrants are finding a way past the border.
ICE arrests jumped as soon following Trump's inauguration. ICE officials arrested 21, 362 immigrants from January through mid-March. Officials detained 16,104 immigrants in 2016.
During his campaign, Trump questioned the moral character of immigrants coming into the U.S.
"When Mexico sends its people, they're not sending their best," he said. "They're not sending you. They're sending people that have lots of problems, and they're bringing those problems with us. They're bringing drugs. They're bringing crime. They're rapists. And some, I assume, are good people."
The number of deportations is also climbing. The number of deportations jumped by 25 percent from the previous fiscal year and Immigration and Customs Enforcement arrested 143,470 people at the end of the most recent fiscal year which ended in September.
The Immigrant Defense Project recorded a 900 percent increase in ICE arrests and attempted arrests in New York courthouses since Trump's inauguration.
"The trend reflects a dangerous new era in enforcement and immigrant rights violations," the American Civil Liberties Union said.
​