Criticism of FBI Taking Toll On Rank and File, Agents Association Head Says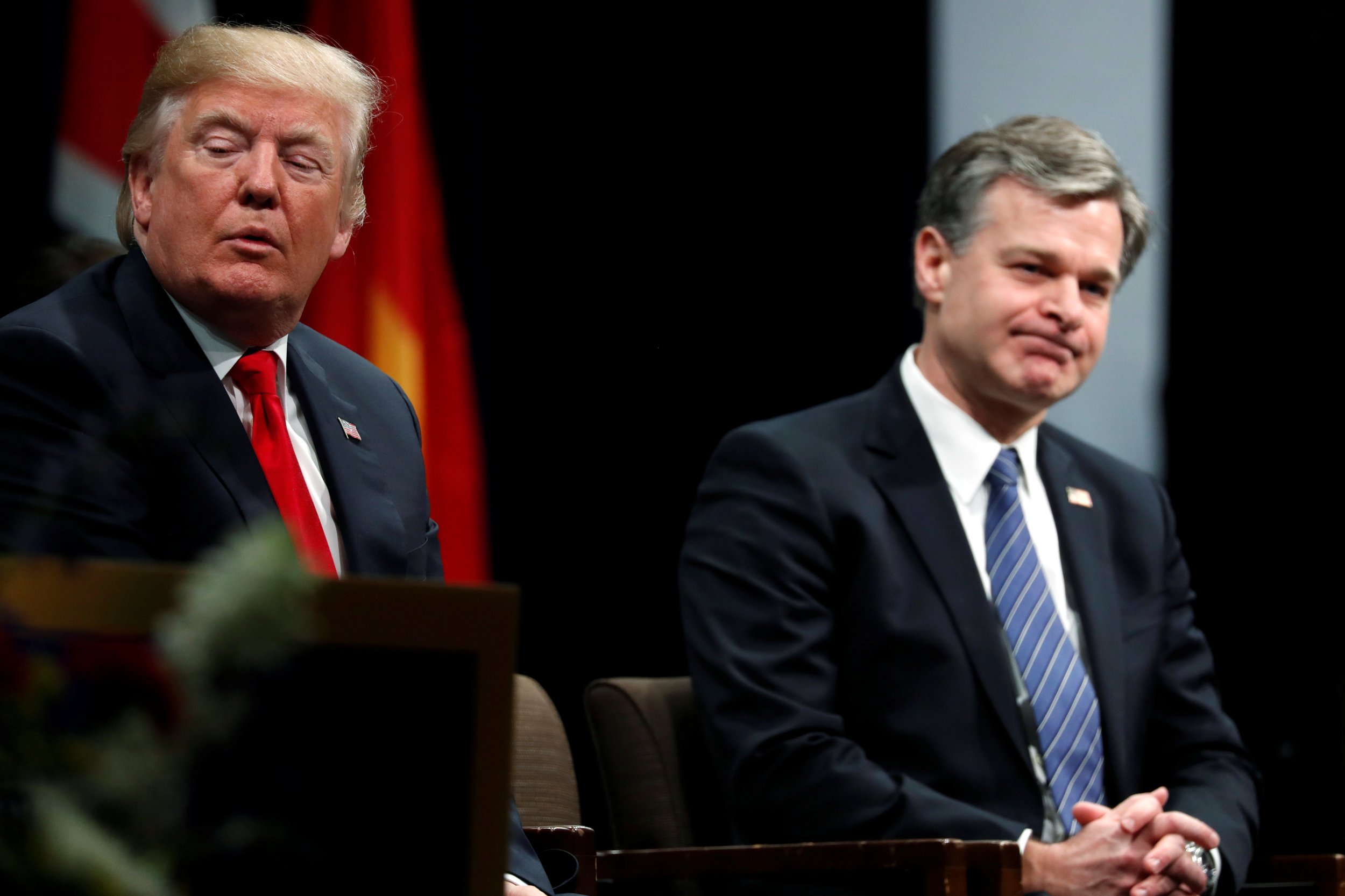 President Donald Trump and his allies' continued attacks on the FBI's top officials also hurt agents across the country, who may find it harder to do their jobs as a result, the president of the FBI Agents Association said.
"It clearly trickles down to the agent on the street, and it trickles down to their kids in school," according to Tom O'Connor, who runs the professional organization of more than 14,000 current and former special agents. "I've gotten calls from people where their little kids are asking their parents if they're in the FBI and just questioning it."
Trump and his allies have long alleged that the bureau treated Hillary Clinton too favorably in its probe of her use of a personal email server. But those claims have grown since early December, following the revelation that former special counsel team investigator Peter Strzok exchanged anti-Trump text messages. At least two of Trump's lawyers have called for an additional special counsel to investigate bias at the FBI, and the president has said the bureau's reputation "is in tatters" and called out its officials.
Related: As Republicans Attack FBI, Donations Flood Agents Association
The White House has said Trump was referring to the "political leaders" of the bureau, not its rank and file. But O'Connor said about all the comments, "Everyone's affected by it."
The credibility assaults could also impact the work the bureau does, with some 50,000 investigations each year—very few of which have to do with Trump or Clinton.
"When you go out to interview somebody and you bring out your FBI credentials, what do you think the average person is seeing the first time they see those credentials?" O'Connor said. "For the 20 years, 21 years I've been here, it's been respect…. Now with the news and all the reporting and all then negative [comments], when that new agent goes out there and pulls out his creds and shows that to the public, the first thing they're thinking is, 'Oh I know all about them.'"
One silver lining has been a surge in donations to the association's charitable funds that help agents' families. Thanks to a Twitter campaign started by Benjamin Wittes, the editor in chief of the national security website Lawfare, who is friends with former FBI Director James Comey, the association has received around $200,000 from some 2,000 donors, according to O'Connor. So many people sought to donate that the group's website crashed.
"It's just never happened where we've gotten this amount of activity," O'Connor said. And just as significant to him are the notes accompanying the donations. "I think it's really important for the membership to know that the public, a large segment of the public in the United States, believes wholeheartedly in the FBI."
But it seems unlikely that the bias allegations from the political right will subside, especially as Special Counsel Robert Mueller's Russia probe moves forward. On Tuesday, Representative Francis Rooney, a Republican from Florida, called for a "purge" of FBI and Justice Department personnel.
"We're still doing the same job," O'Connor said. "It just makes it more difficult."
The White House did not respond to a request for comment.
Criticism of FBI Taking Toll On Rank and File, Agents Association Head Says | U.S.