Trump Gets the Public Praise He Needed From UCLA Players Spared Prison in China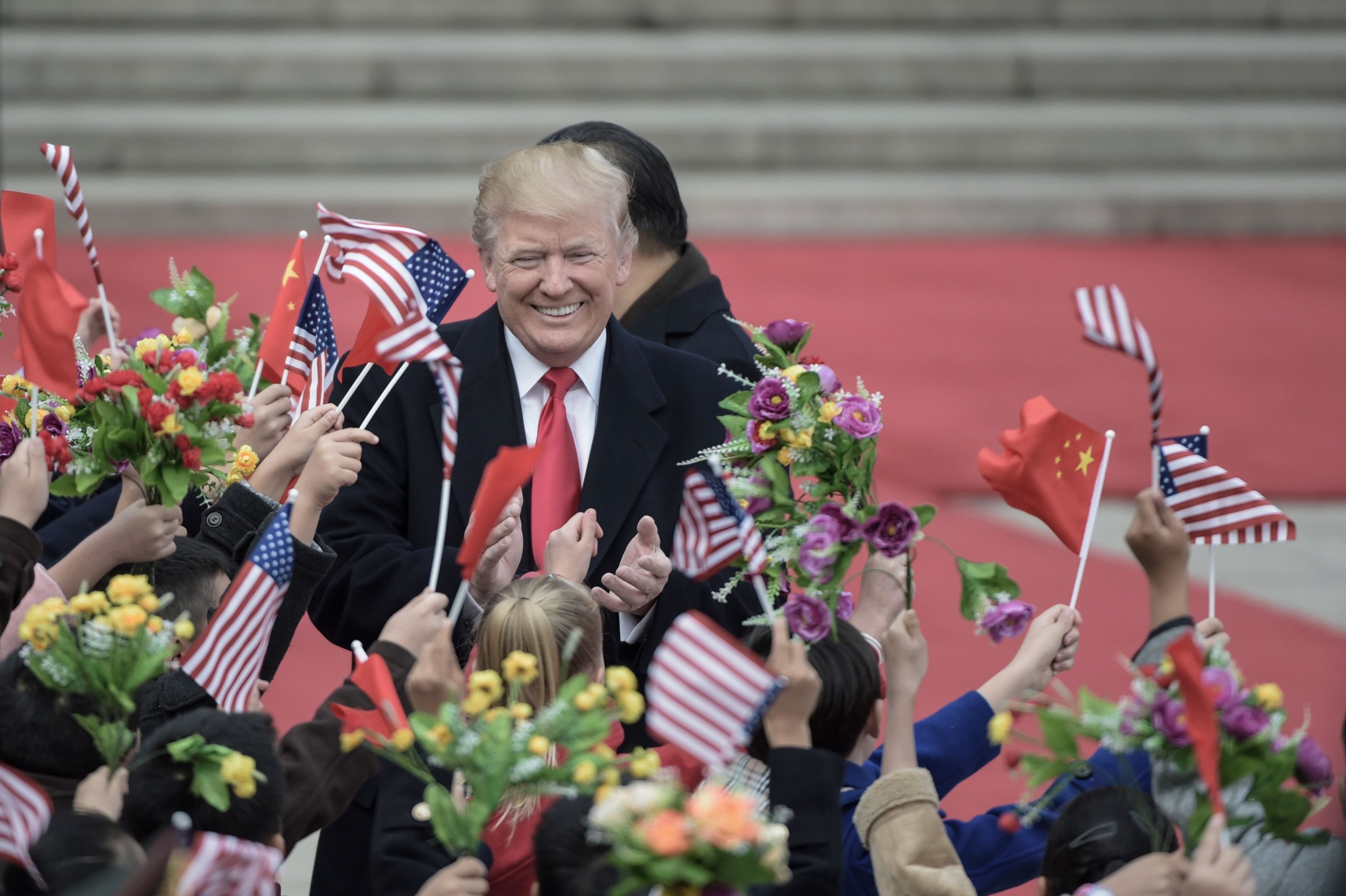 Donald Trump's question over whether he would get a "thank you" from the UCLA basketball players who avoided a prison term in China has been answered, with the players praising the president's actions.
The three players LiAngelo Ball, Jalen Hill and Cody Riley were arrested in China after they were accused of stealing sunglasses from Louis Vuitton in Hangzhou while on a trip with their college team; and returned to the U.S. on Tuesday, in a move Trump claimed was thanks to his intervention.
"Do you think the three UCLA Basketball Players will say thank you President Trump? They were headed for 10 years in jail!" Trump tweeted on Wednesday, prompting the three players to issue public thanks to the president, despite it being highly unlikely they would have faced a 10-year sentence even if found guilty.
Speaking at a press conference on Wednesday, Ball said: "I would like to thank President Trump and the United States government for the help that they've provided as well," Fox News reported.
His teammate Riley added: "To President Trump and the United States government, thank you for taking the time to intervene on our behalf. We really appreciate you helping us out."
Trump said he had spoken with Chinese president Xi Jinping during his visit to Beijing last week as part of his 12-day Asia tour and had requested that he intervene in the case.
"I had a great conversation with President Xi," Trump told reporters aboard Air Force One Tuesday. "He was terrific, and they're working on it right now. And hopefully everything is going to work out."
After a conversation between the pair during Trump's visit, Xi "promised" he would work on the issue and make sure the players were "treated fairly and expeditiously," a U.S. official told The Washington Post.
And it appeared the president expected to be thanked for his part in the issue following the Wednesday tweet, prompting an outpouring of gratitude from the players.
"Thank you to the United States government and President Trump for your efforts to bring us home," Hill added at the press conference.