Trump Guilty of 'Most Serious Misconduct' in Presidential History: Cheney
Representative Liz Cheney, a Wyoming Republican, continued to have harsh words for former President Donald Trump on Sunday, accusing him of the "most serious misconduct" in the history of the United States presidency.
Cheney, an outspoken GOP critic of Trump and one of the two Republican members of the House select committee investigating January 6, appeared on CNN's State of the Union. During her interview, host Jake Tapper pressed her about whether or not she believes Trump committed crimes while in office, as her fellow GOP committee member, Representative Adam Kinzinger, has said in the past.
"I think that Donald Trump, the violation of his oath of office, the violation of the constitution that he engaged in, is the most serious misconduct of any president in the history of our nation," Cheney said in response.
Despite her comment, Cheney went on to state that the House committee has not yet made a decision about criminal referrals for the former president, while continuing to also emphasize the gravity of the investigation into Trump.
"As I said, the committee has not decided yet whether or not we'll make criminal referrals," she added. "That's something we take very seriously. And I would also say that the Department of Justice, certainly, is very focused...on what is the largest criminal investigation in American history."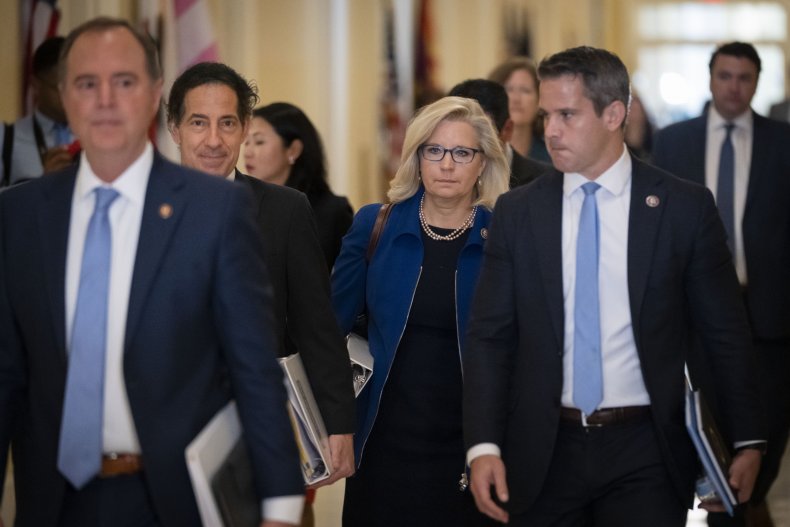 Concluding her answer, Cheney said that, even putting aside the potential for criminal charges against him, Trump is unfit to hold elected office ever again, as would any person be if they conducted themselves in the same way.
As a frequent critic of Trump and a member of the select committee, Cheney has drawn significant backlash from members of her own party. In November, the Wyoming Republican Party voted to end its recognition of her membership based on her vote in favor of impeaching Trump over the Capitol riot. In February, she was also censured by the Republican National Committee (RNC), alongside Kinzinger, for taking part in the committee's investigation into the insurrection, which the RNC deemed to be "legitimate political discourse."
The congresswoman is now facing a significant primary challenger in her bid for reelection, facing off against the Trump-endorsed Harriet Hageman, who leads her in recent polls.
"I'm fighting hard, no matter what happens [in the Wyoming primary] on August 16th, I'm going to wake up on August 17th and continue to fight hard to ensure Donald Trump is never anywhere close to the Oval Office ever again," Cheney said Sunday.
Newsweek reached out to Trump's office for comment.