Trump's Self-Inflicted Immigration Crisis Has Used $17 million Meant for an HIV/AIDS Program: Report
Amid the controversy over the Trump administration's "zero tolerance" policy that has led to separating thousands of families who illegally crossed the border, a Department of Health and Human Services (HHS) agency has spent $17 million on the immigration crisis that was originally meant for an HIV and AIDS program.
Nearly $200 million that was originally diverted from other refugee services to handle the surge of unaccompanied minors crossing the border during the Obama administration has now been used to care for the influx of migrant children separated from their families, according to Politico.
That includes $17 million reallocated from the Ryan White HIV/AIDS Program, a federal program that provides HIV-related health services each year to more than 500,000 people who "do not have sufficient health care coverage or financial resources for coping with HIV disease."
HHS documents obtained by Slate last week revealed the government's plan to reallocate the money to use for unaccompanied minors due to a budget shortfall from the increased costs of separating children from their parents.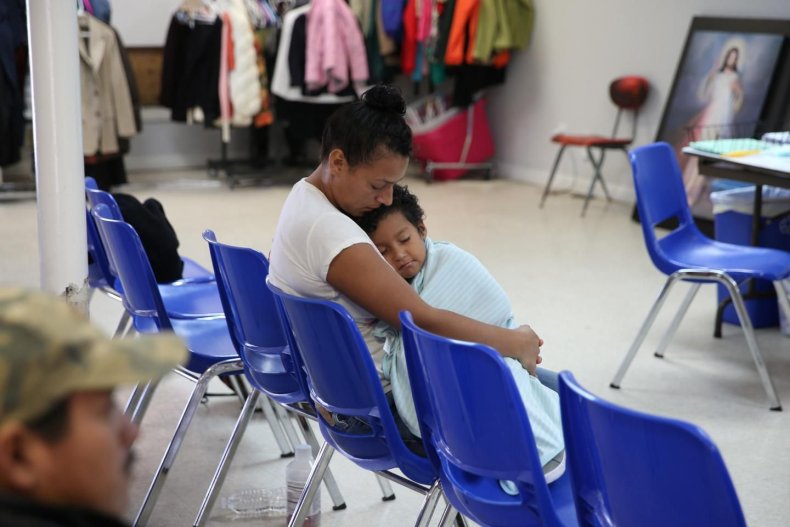 From 2013 to 2015, Mark Greenberg directed the Administration for Children and Families, which oversees the Office and Refugee Resettlement (ORR). (Both are under the umbrella of HHS.) He told Politico that funds were diverted under the Obama administration to help with the influx of unaccompanied minors because there was no other choice, unlike with the current administration, which he says has created more costs for itself by separating so many families.
"Now, the additional costs are being faced because the Trump administration decided to implement family separation—and they used the refugee shelters to facilitate it," Greenberg said. "That's really different from deciding to expand influx shelters because you've chosen to forcibly separate families."
The cost to resettle unaccompanied minors has been going up exponentially in the past decade. In 2006, ORR received $77 million to handle unaccompanied minors, compared with 2015, when the refugee resettlement agency needed $948 million.
In early May, Attorney General Jeff Sessions said the Trump administration would begin separating parents and children at the border, a change from previous administrations' policies—including Trump's own, which allowed families to remain together.
Last month, a federal judge imposed a court-ordered deadline to reunite the nearly 3,000 separated migrant families. It gave the government until July 10 to reunite children under 5, which it missed by two days, and until July 26 for those 5 and older. According to federal agencies, 57 immigrant children under 5 have been reunited with their family members.
Some younger children were separated from their families for so long that they did not recognize their own mothers when they were reunited.