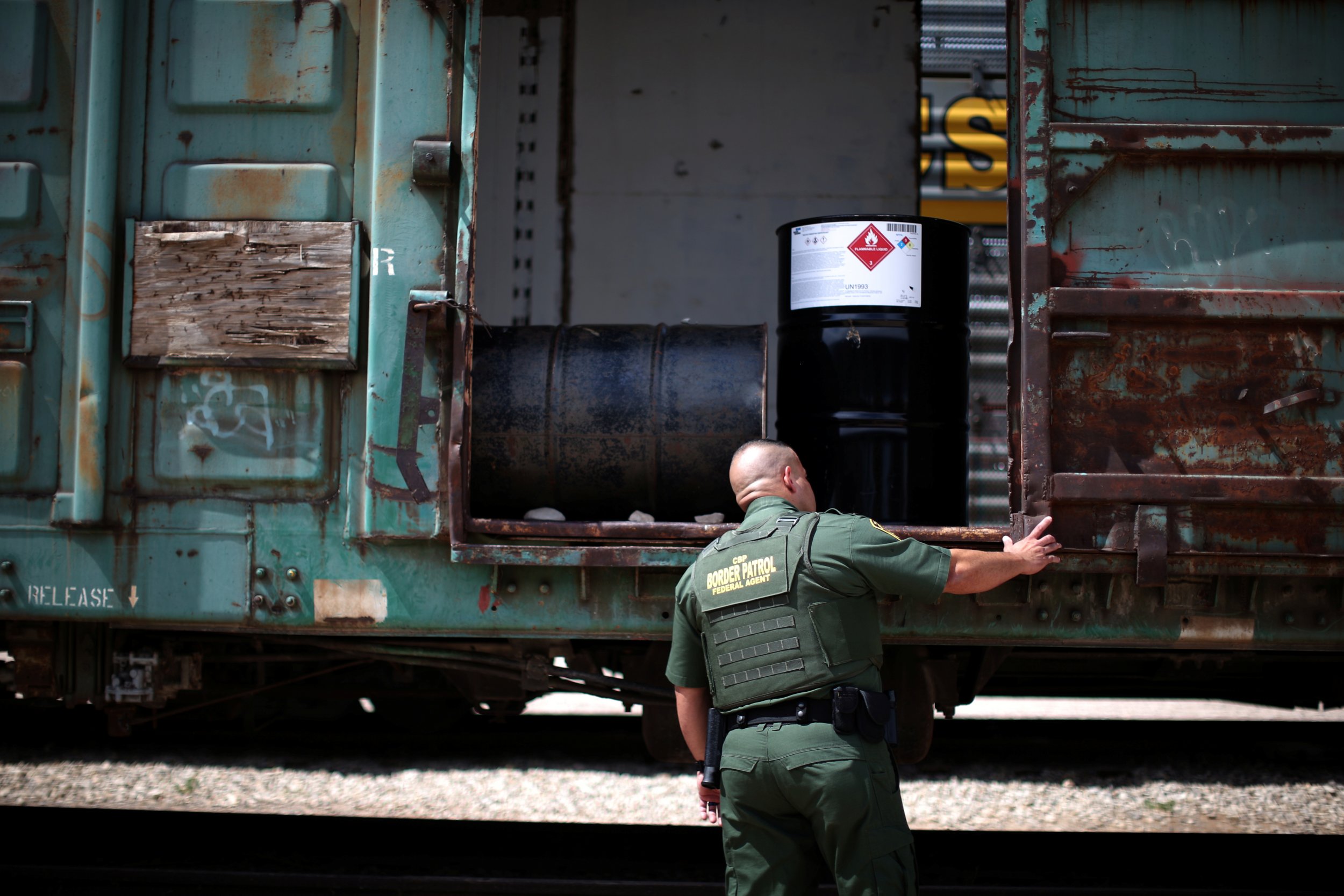 Human smuggling is on the rise because of President Donald Trump's aggressive immigration crackdown, experts believe.
People seeking to escape poverty and dangerous conditions in their homelands are increasingly hiring human smugglers to help usher them across the U.S. border and evade capture by the Trump administration's immigration agents amid the president's immigration crackdown. It's common to see a rise in this alarming practice when a country enacts more aggressive immigration policies or threatens mass deportations.
"Smuggling is a reaction to border controls rather than a cause of migration in itself," said a report by the Oxford Martin School at the University of Oxford, a research center in the U.K. "Ironically, further toughening of border controls will therefore force migrants and refugees to take more risks and only increase their reliance on smugglers."
Along the U.S.-Mexico border, the smugglers are known as "coyotes."
"No migrant feels they can make the journey without a coyote, without a professional or a specialist who knows the routes and has paid off all the people along the way," said Adam Isacson, director for defense oversight at the Washington Office on Latin America, a human rights advocacy organization. "The smuggler has sort of this huge market advantage because they can claim despite the crackdown, they can still get them through successfully."
Immigration and Customs Enforcement data show human smuggling has increased since the president ordered a crackdown on illegal immigration—and it even increased during the 2016 presidential campaign, as Trump was stumping on his anti-immigration platform.
Through June, the investigative arm of the Department of Homeland Security reported it initiated 2,117 cases against suspected human smugglers. That compares to 2,110 cases for all of 2016, and 1,886 for the previous year.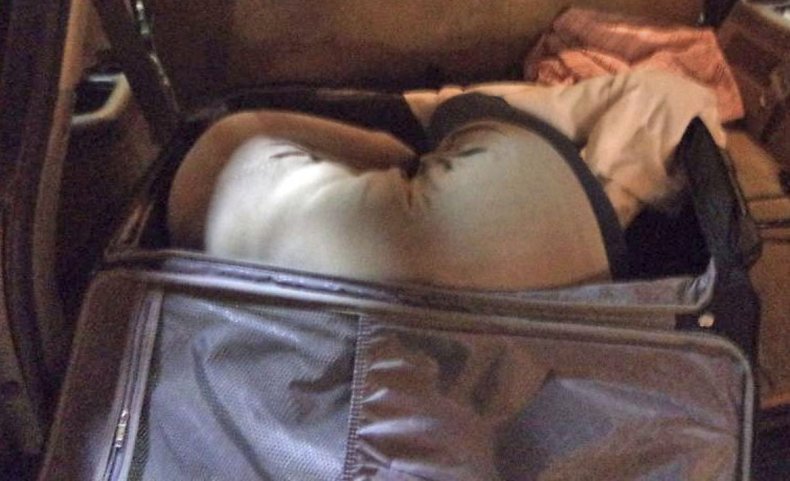 As the demand grows, so does the price. According to a Department of Homeland Security report, fees reached an all-time high in 2015, after Trump announced his candidacy for president. Smuggling fees ranged from about $3,500 to $4,000 in 2015, depending on the border area to be crossed, compared to about $1,000 to $2,200 in 2009, when President Barack Obama was inaugurated, DHS data show. In one case a smuggler reportedly was paid $9,200.
Federal officials estimate a significant number of those who pay smugglers die on the journey. Since 1998 more than 7,000 immigrants died along the southern border, Customs and Border Protection data show. "It is highly likely that a great number of the individuals who unfortunately die trying to enter the US Illegally were being smuggled and [were] left behind by a transnational, human smuggling...criminal organization," a CBP spokesperson told Newsweek in an email.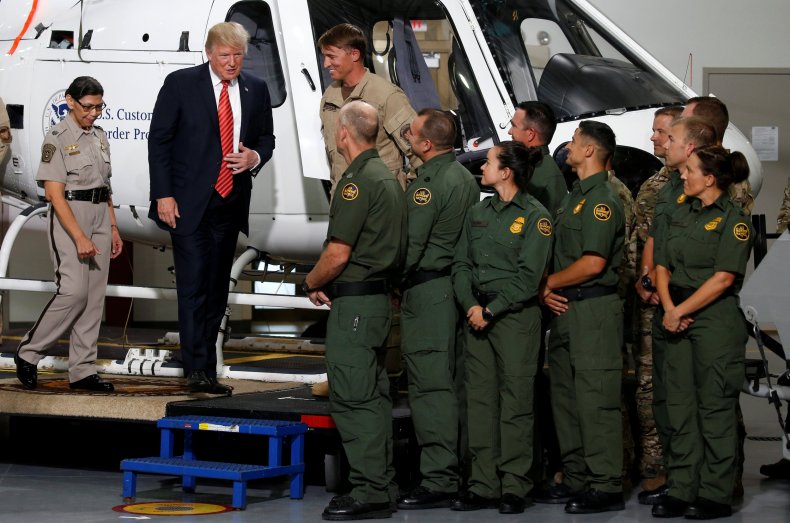 In a highly publicized case, 10 immigrants smuggled into the U.S. died in July in a tractor trailer parked at a Walmart in San Antonio. More than 30 others sustained injuries. The truck's driver, James Matthew Bradley Jr., faces life in prison.
Many immigrants who are smuggled are abused or abandoned by coyotes, left to die of dehydration or exposure to the elements, Isacson said.
"If you're paying a premium to a smuggler, it probably means you're going to get across from Mexico in a couple of days," Isacson said. "If you're paying less, it means you're going to do a lot more walking, you're going to probably spend a lot more time in the really horrible stash houses, maybe you'll get assaulted and the chances you'll get abandoned on the U.S. side are even greater."
In office for less than a year, Trump has increased round-ups of undocumented immigrants regardless of age, criminal history or protected status; expanded detention space for those arrested; stepped up workplace raids; had prototypes built for the U.S.-Mexico border wall he promised to construct; mandated the hiring of 5,000 additional Border Patrol agents and repeatedly talked about mass deportations of undocumented immigrants.
Evidence shows Trump's aggressive enforcement and rhetoric worked for a time, scaring away would-be individual border crossers. Ultimately, though, it appears to have prompted more people to hire smugglers. Border apprehensions had recently fallen to the lowest level since 1971, according to CBP data, but the chill Trump sent through Central America seems to be fading.
Customs and Border Protection released a report last week that found about 39,000 people were detained in November while trying to make their way into the U.S.—a level only seen under former President Barack Obama. The number is up 12 percent from October, and marks its highest point since Trump's inauguration.