Impeach Trump or Else: Top Democrat Pays Price for Urging 'Patience' With the President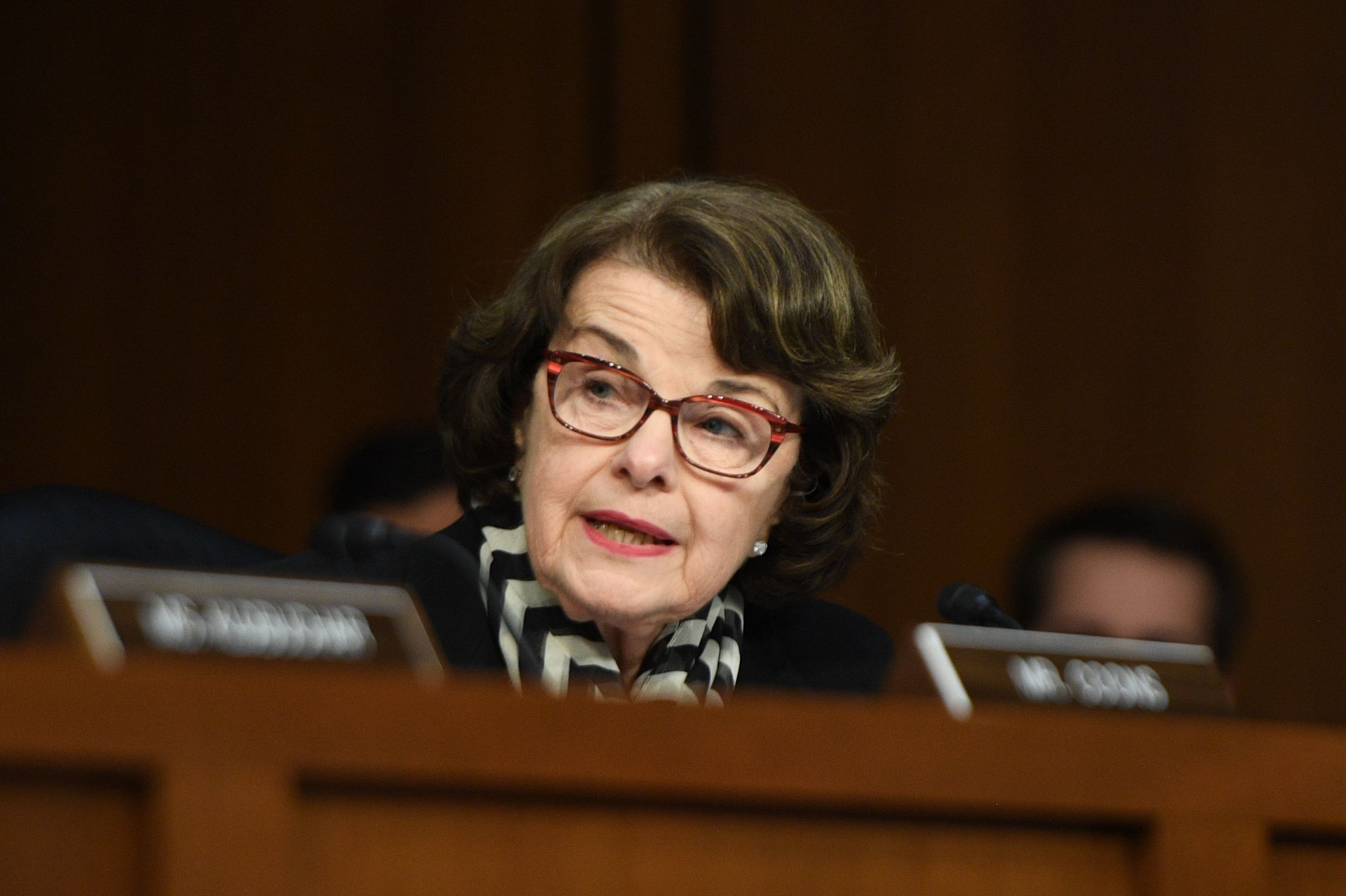 For many Democrats, when it comes to the most divisive and unpopular president in modern history, there is only one word they want to see uttered in the context of Donald Trump's future, and as California Senator Dianne Feinstein has found out in recent days, painfully, that word is "impeachment" and certainly not "patience."
Related: Will Trump resign? Odds of Trump quitting before impeachment reach new high​
"Look, this man is going to be president, most likely for the rest of this term," Feinstein said at an event at the Commonwealth Club of California in San Francisco earlier this week. "I think we have to have some patience—it's eight months into the tenure of the presidency."
Feinstein went further still, saying there remained reason to have faith in the Republican in the White House: "I just hope he has the ability to learn and change—and if he can, he can be a good president."
She did not have to wait long to learn how her comments would be received. The audience immediately greeted her words with boos and shouts of, "Oh, come on."
A day later, fellow Democrat Kevin de León, the California state Senate leader, issued another stinging rebuke.
"We don't have much patience for Donald Trump here in California," he said in a statement. "This president has not shown any capacity to learn and proven he is not fit for office. It is the responsibility of Congress to hold him accountable—especially Democrats—not be complicit in his reckless behavior."
While not quite as vociferously, Feinstein's fellow Democratic U.S. senator from California, Kamala Harris, similarly made clear that those were not the words she would have chosen.
"I'm not going to speak for Senator Feinstein...but I will say that everything that this president has done in the last eight months leads me to believe that he has spoken his intentions," Harris told reporters Wednesday. "He has spoken his values, he has spoken his style of communicating and boundaries, or lack of boundaries, on many issues—and I have no reason to believe that he will change course."
In her opposition to Trump, Harris has gained a rapidly ascending national profile and is seen as one of the new breed of Democrats who could garner the party's presidential nomination in 2020. Feinstein, 84, has yet to announce whether she will stand for re-election in the 2018 midterms, and the backlash to her remarks comes amid reports of interest in the seat from Los Angeles Mayor Eric Garcetti, among others.
Moderates like Feinstein and House Minority Leader Nancy Pelosi are facing increasing pressure to step aside for the good of the party. Like Feinstein, Pelosi has cautioned against calling for Trump's impeachment at this stage.
That viewpoint is far from universal across the Democratic Party. In fact, California Representative Brad Sherman in July filed articles of impeachment against Trump, alleging obstruction of justice over his firing of former FBI Director James Comey.
Last month, that was followed by a second Democrat announcing his intention to file impeachment articles. Representative Steve Cohen of Tennessee said he was doing so because Trump had "failed the presidential test of moral leadership" over his handling of deadly violence at a white nationalist rally in Charlottesville, Virginia.
In contrast, Feinstein would not even utter the word impeachment at the event in San Francisco. "There are things that could happen that I don't think it would be responsible for me to talk about here," she said coyly.
Still, Feinstein does not enjoy the same freedom as many of her colleagues. She is a member of the two Senate committees—intelligence and judiciary—that are investigating Russian interference in the 2016 election.
What's more, the stark reality for any Democrat, even with a president as unpopular as Trump, is that, with Republicans in control of both the House and the Senate, there will simply not be the votes required to convict Trump anytime soon.