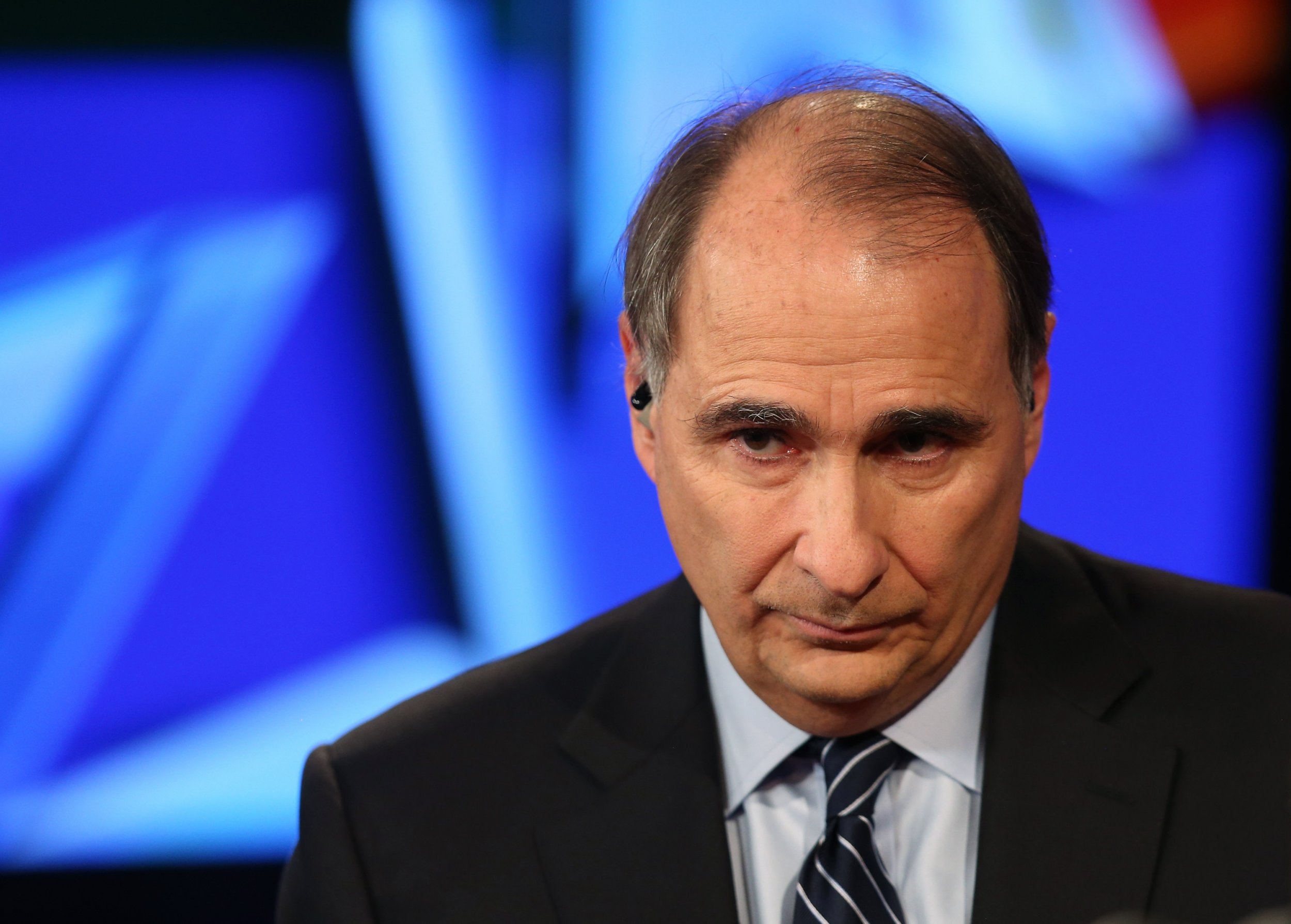 Support for President Donald Trump's impeachment grew to 40 percent this month as Democratic Representative Steve Cohen, of Tennessee, announced he planned to introduce articles of impeachment. But David Axelrod, a former Barack Obama adviser, cautioned people Wednesday against discussing Trump's removal.
"I think we have to be very, very careful when we have these discussions because we have a system, a constitutional system, and if people get a sense that there is some extraordinary measure that's going to be taken to effect what they would view as a bloodless coup," Axelrod said on CNN.
Axelrod was speaking on The Situation Room in response to comments made by ex-Director of National Intelligence James Clapper, who recently said he was questioning Trump's fitness to be in office. Clapper wondered aloud: "How much longer does the country have to, to borrow a phrase, endure this nightmare?"
Axelrod, who oversaw Obama's presidential campaigns, said he respected Clapper's views but was left feeling nervous.
"Remember: A third of the country supports this president," Axelrod added. "That's a very dangerous road to go down. And if you ever did go down that road, you're opening a Pandora's box that will never end."
Activists and politicians alike have been demanding Trump leave the White House since before he arrived, and they're showing no signs of stopping. California Democrat Jackie Speier, for example, tweeted last week that Trump was exhibiting "signs of erratic behavior and mental instability" and suggested invoking the 25th Amendment, which allows the vice president to take over if the president can't discharge the powers and duties of his office. Another California Democrat, Brad Sherman, filed articles of impeachment against Trump in July, suggesting he obstructed justice when he tried to interfere in then-FBI Director James Comey's investigation into the Trump campaign's connections with Russia.
Axelrod isn't the only prominent Democrat to appear lukewarm toward the push to force Trump out of office. House Minority Leader Nancy Pelosi said in June that talking about impeachment was "a big deal," according to Politico.
In order for Trump to be removed from office, a majority of the House of Representatives—which is controlled by the GOP, Trump's party—would have to vote to impeach him. Two thirds of the Senate—also run by Republicans—would have to vote to convict him.
Only two presidents have ever been impeached, and neither have been removed from office. But Richard Nixon did resign.