Democrat Behind Trump Impeachment Vote Says 'History Will Vindicate Me,' Compares Himself to Rosa Parks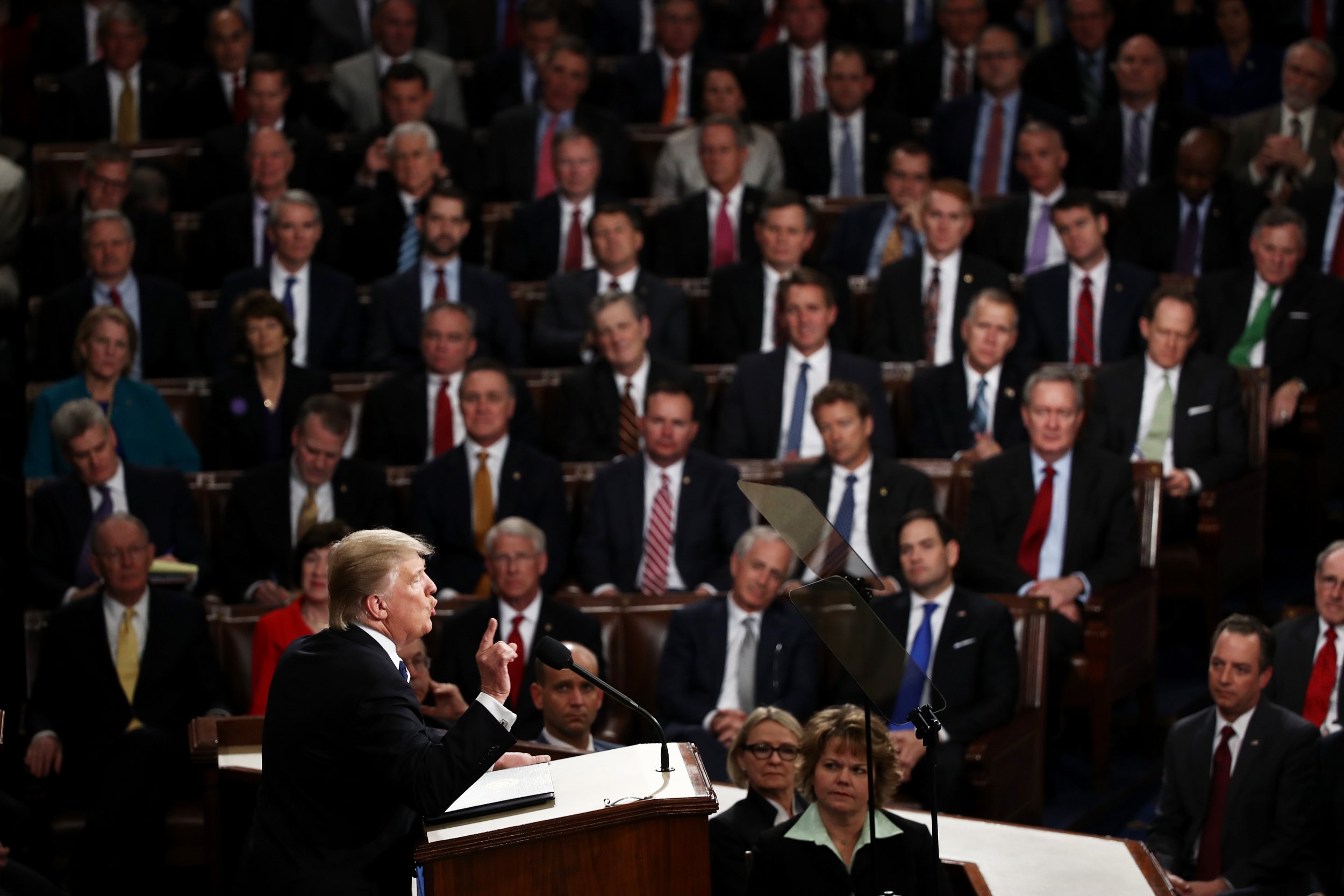 Following his call for a House vote on a motion to impeach President Donald Trump, Representative Al Green has claimed that "history will vindicate me." The Texas Democrat took the House floor Tuesday to announce that he planned next week to file a privileged resolution on impeachment that would compel a vote to be held within two days.
Related: How Alabama Senate election results could trigger Trump's impeachment
In June, Green signed onto articles of impeachment filed by a fellow Democrat, Brad Sherman, but this would be the first vote as part of that effort—and it would be the first against a sitting president since George W. Bush was in office, in 2008.
Speaking to Newsweek Wednesday, Green explained that it was Trump's labeling of NFL players protesting police brutality against blacks as "son of a bitch" that convinced him the extraordinary step was needed.
"The last straw was when the president took indecency to a new low," he said. "To refer to these mothers, to call them dogs, I was deeply hurt by it. I was shocked by what he said. I was appalled. I think it merits a response, and if this was the only thing the response would be different, but it's not the only thing. We have a multiplicity of circumstances that have all come together and have caused me to make a decision to go to the floor."
With a Republican majority in the House and influential Democrats still reluctant to even discuss impeachment, there is no prospect that a vote at this stage would result in Trump becoming just the second president in United States history to be impeached. Yet that does not concern Green, a former president of the Houston branch of the NAACP, who compared his actions to those that ignited the Civil Rights movement.
"Rosa Parks when she took that seat, she was more concerned about the injustice than she was whether or not taking that seat then and there was going to cure the injustice," he said, referring to the civil rights icon sitting at the front of a bus. "It really is a question of conscience. I've told people, I think history will vindicate me."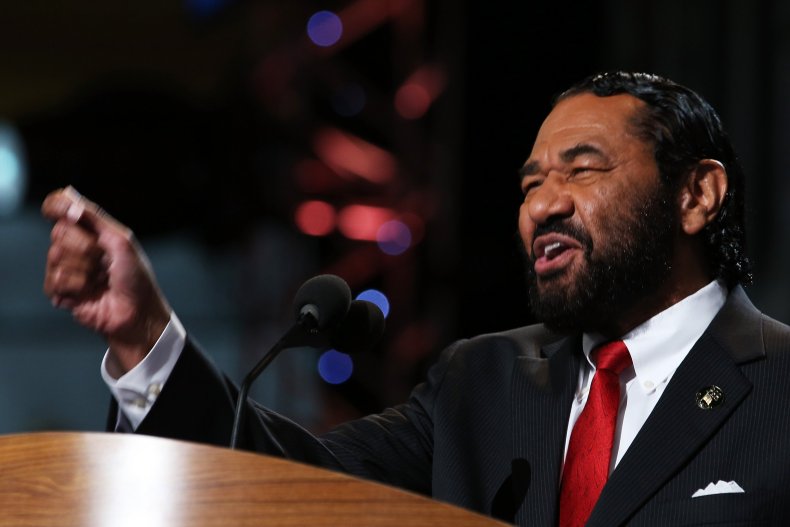 Previous calls to impeach the president have been met by rebukes from Democratic leaders in the House, who are concerned about a possible voter backlash and about overplaying their hand too early, ahead of the conclusion of an investigation into the Trump campaign's possible ties to Russia.
"This is not something that I take lightly," Green said explaining his actions. "I have not rushed into this. The president is unfit to serve and impeachment is the only remedy."
Green insisted he has not spoken to the party's leadership about his push to hold a vote among the House's 435 members. And he stressed that he was unconcerned with the "politics" of the vote, instead describing it as a "patriotic act."
Regardless of Green's intent, a vote would serve to put Democrats on the spot over to what degree they are willing to oppose a president who faces fierce resistance from many of the party's supporters. In much the same way that votes on Trump's cabinet members were the subject of intense scrutiny—and even viewed as a litmus test for potential 2020 candidates—the decision on whether to back his removal from office could be politically significant.
For Democrats on committees investigating possible collusion with Russia, the predicament would be particularly uncomfortable. The office of Eric Swalwell, a member of both the Intelligence and Judiciary committees investigating Russia's role in the election, declined to provide a comment on the impeachment vote.
Green argues that impeachment proceedings can go ahead even while the investigations are ongoing. Indeed, he stated that the crafters of the Constitution created the phrase "high crimes and misdemeanors" in the list of impeachable offenses specifically to include acts beyond simply breaking the law.
Previous articles of impeachment against Trump concerned a charge of obstruction of justice in relation to his firing of former FBI Director James Comey. In addition, Representative Steve Cohen of Tennessee said in August that he would file articles of impeachment over Trump's much-criticized comments about deadly violence at a white nationalist rally in Charlottesville, Virginia. While not doing so officially, Representatives Maxine Waters and Gwen Moore have similarly called publicly for Trump's impeachment.
They may soon be joined by a wave of further backers. In the wake of the president's response to Charlottesville, the chairman of the Congressional Black Caucus—which comprises 49 members, 47 of them in the House—announced an intention to gather the members and discuss calling for Trump's impeachment. That meeting took place on Wednesday, after which Chairman Cedric Richmond said the caucus was weighing members' concerns over the president's behavior against the delicate timing amid an ongoing investigation.
For the time being, Green will be a rare voice seeking to put the president's conduct on trial in the Senate just eight months into his presidency. That does not mean he thinks his effort will be in vain.
"I can guarantee you this, there will be one vote for impeachment and beyond that I know not," he said. "But there will be one vote for impeachment and sometimes you have to be a majority of one, sometimes you have to understand that one match can start a fire."
This story has been updated to correct that Representative Al Green is a Democrat from Texas, not California