Trump Impeachment Vote Will Be Brought 'Again And Again And Again,' House Democrat Says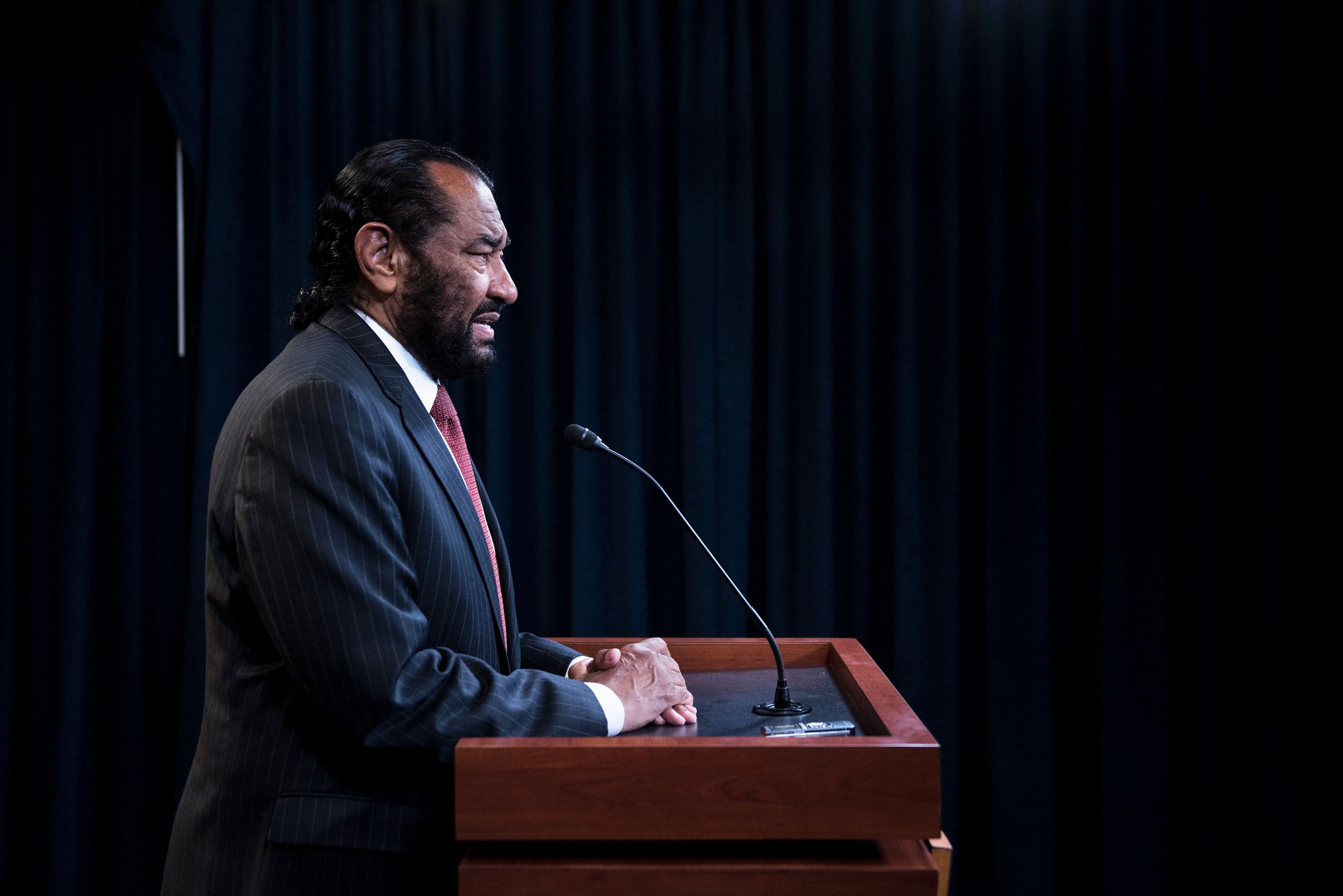 A House Democrat who forced a vote to impeach President Donald Trump last month, which ended in defeat, vowed on Wednesday to introduce articles of impeachment many times more.
"I refuse to accept what the president is doing and I refuse to accept it because if you will tolerate something, you will not change it, you will do little the change it," Texas Representative Al Green said on the House floor. "I'm going to do everything I can to change it and it is within my power as a member of the Congress of the United States to bring articles of impeachment against this president for what he has done."
Related: Will Trump Be Impeached in 2018? Here's What the Odds Say
"I have done it before I will do it again and again and again," he concluded. "I will not allow it to happen unchallenged."
Green did not announce a date for when he plans to introduce new articles of impeachment.
The Democrat forced a vote on impeachment through a special resolution in the House in early December. It failed with 364 members voting against the measure, but attracted the most supporters for the effort so far, with 58 Democrats calling for a debate to start proceedings on removing Trump from office.
Green said Trump's comment last Thursday on why the U.S. would want people from "shithole countries" has caused an international uproar and that he is saddened that the level of discourse in the U.S. has been "brought to an all-time low."
Last month, House Minority Leader Nancy Pelosi and Democratic Minority Whip Steny Hoyer said in a statement that it was not the time to consider articles of impeachment because special counsel Robert Mueller's probe into possible collusion between the Trump campaign and Russians in the presidential election should play out first. The vote in December lacked Republican support and backing from leading Democrats.
"I know that there are many who say that this is not appropriate but I can only say this—injustice anywhere is a threat to justice everywhere," Green said, quoting Martin Luther King Jr. a couple days after the holiday honoring him.
"If we allow this injustice to persist what is happening and said in the White House is going to impact every house in this country," Green said. "We must take stand against this president and his bigoted comments."