Trump Inaugural Committee's 'Astronomical' Spending Included $1.5M at Trump International Hotel, $10K on Makeup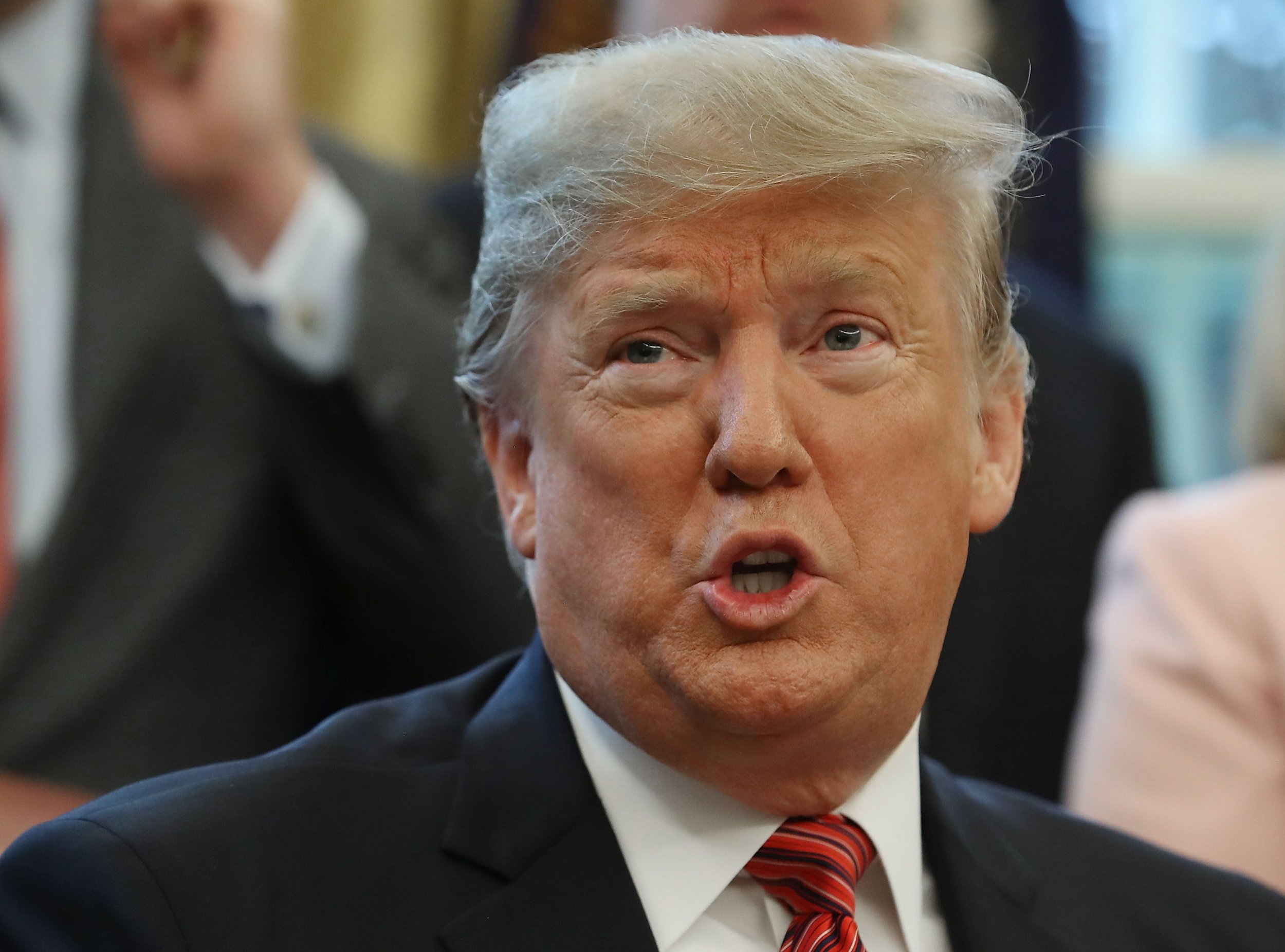 Details have emerged about the lavish spending around the inauguration that ushered President Donald Trump into office, which had a price tag about double that of either George W. Bush's 2005 or Barack Obama's 2009 inaugurations.
The New York Times reported that Trump's inaugural committee raised $107 million from private donors, and over 72 days, about $100 million was spent.
Emmett S. Beliveau, the chief executive of Obama's 2009 inagural committee, told The Times that the Trump team's spending was "astronomical."
Read more: Trump says "chain migration" immigrants "are not the people that we want"
Among the figures that stand out are a $1.5 million bill from the Trump International Hotel, $30,000 in per diem payments for contract staff members, and $10,000 for makeup for 20 aides at an evening event.
Internal documents seen by ABC News also showed that $130,000 was spent on customized seat cushions, and $2.7 million went to a company that produced a Broadway-style rendition of Frank Sinatra's "New York, New York."
Other expenses included $130,000 to Tiffany & Company for salad bowls. Millions were also written off, such as $6.4 million for hotel rooms booked for guests who ended up arranging their own accommodations.
Nearly $26 million was handed over to an event planning firm run by Stephanie Winston-Wolkoff, who formed WIS Media Partners to oversee broadcast rights for the day's events. Winston-Wolkoff, a friend and former adviser to Melania Trump, also directly received a $1.62 million "supervisory fee."
Steve Kerrigan, who was chief of staff for Obama's first inaugural committee, told The Times that the WIS Media Partners fee was "outrageous" and was "roughly one-fourth of what we paid our entire 450-person staff" in 2009. WIS Media Partners said all of its expenditures "were vetted, authorized and signed off on" by the committee, The Times reported.
The Times obtained the figures from interviews and other documents which outlined the cost of the 20 events that took place around the January 20, 2017, Trump inauguration in Washington, D.C.
The paperreported that documents showed most of the spending was "mundane," with much going to payroll expenses, hotel chains and other vendors. Around $5 million went to charity.
Most of the money came from big corporations, including AT&T, Bank of America and Pfizer, and Republicans donors, such as Sheldon Adelson and Andrew Beal.
There is no investigation into the spending of the Trump inaugural committee, which was free to spend the money it raised from private donations as it wished, and insisted every donor was vetted.
However, The Wall Street Journal reported in December that prosecutors were examining whether Trump's inauguration committee did accept donations in exchange for access to the administration.
Democratic Representative Raja Krishnamoorthi of Illinois, a member of the House Oversight Committee in the 115th Congress, told ABC News that he expected Democrats to look into how the money was raised.
"It's all the more reason why there has to be sunshine on both ends—who is actually donating to the [inaugural] committees and how this spending is going to be done," Krishnamoorthi said.