Donald Trump Investigations Are 'Going Too Far,' Harvard Lawyer Alan Dershowitz Says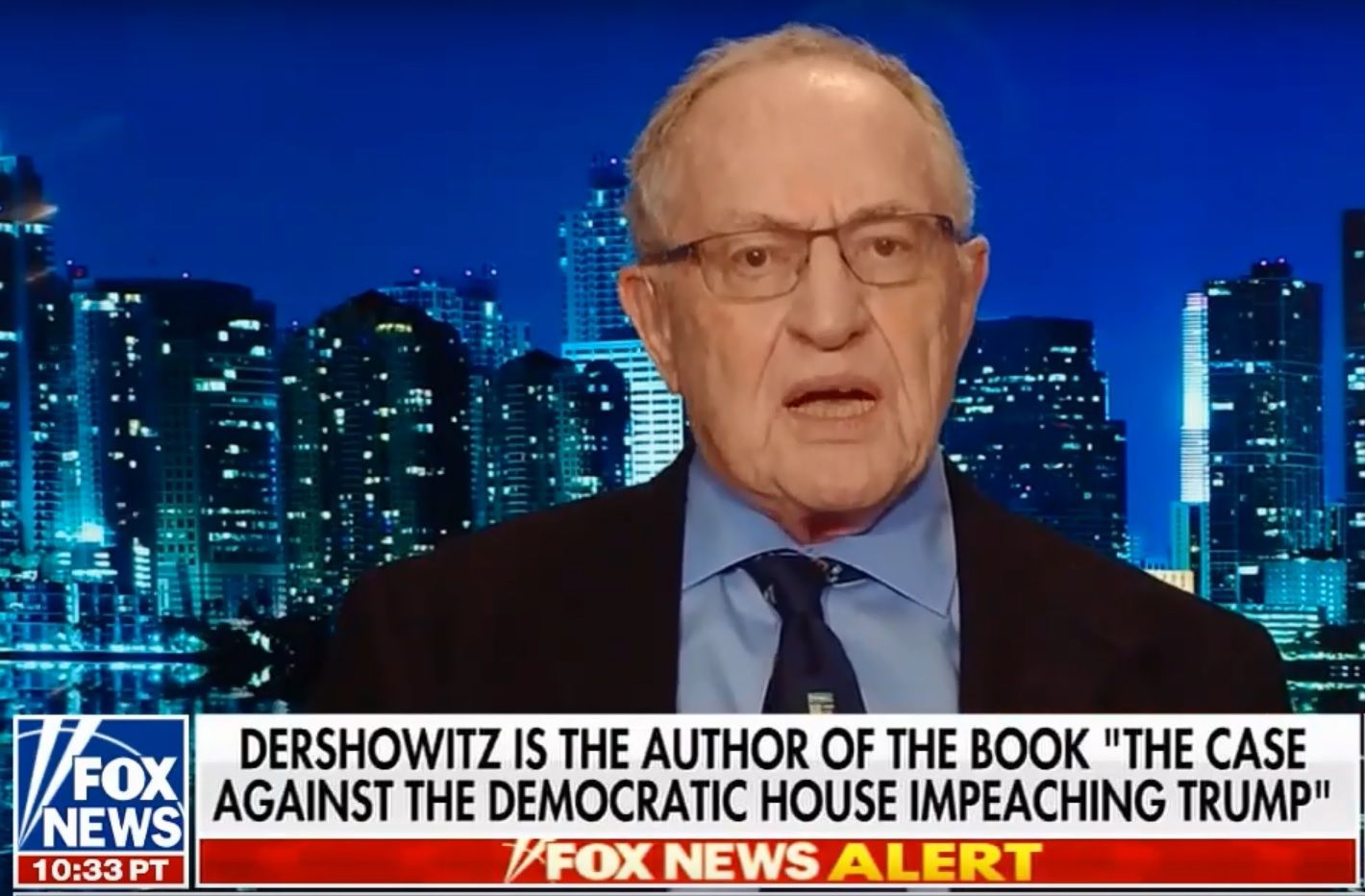 Several investigations by House Democrats into President Donald Trump have pushed beyond the bounds of the "legitimate function of Congress," Harvard law professor Alan Dershowitz told Fox News host Sean Hannity on his show Tuesday.
Democrats, who now control the House, have opened up several wide-ranging investigations into Trump, his family, allies, campaign, finances, and conduct in office. Committees have requested documents and witnesses, and have threatened to use subpoenas to get what they needt.
"Congress has a legitimate oversight function to perform," Dershowitz, a frequent Trump defender, told Hannity.
"But it has to make sure it doesn't go too far. It can't use that oversight function, which is really designed to help get legislation through, in order to prevent a president from finishing out his term... They're interfering with the executive branch if they do so.
"The framers didn't intend for Congress to become yet another prosecutorial branch, yet another investigative branch. They're supposed to pass laws. And so it seems to me these investigations look like they're going too far."
On Monday, the House Judiciary Committee announced it was opening another investigation into Trump, probing alleged corruption and abuses of power.
The committee sent document requests—a precursor to potential subpoenas if the targets do not comply—to 81 individuals and entities linked to Trump.
Judiciary Committee Chairman Jerrold Nadler, a New York Democrat, said in a statement that Trump had "evaded accountability for his near-daily attacks on our basic legal, ethical and constitutional rules and norms. Investigating these threats to the rule of law is an obligation of Congress and a core function of the House Judiciary Committee."
Nadler said his committee had requested documents that had already been shared with special counsel Robert Mueller's investigation.
This is in order to "begin building the public record" amid concerns that Justice Department officials "may conceal the work of the special counsel's investigation," Nadler said.
Dershowitz told Hannity that there was "legal recourse" for targets of document requests and subpoenas if they did not wish to comply.
"If you go back to the cases in the 1950s, the courts sometimes did say, 'Look, Congress, you've gone too far. This is not within your legitimate function,'" Dershowitz said, referring back to the anti-communist McCarthy era.
"And so if I were one of the people who got a letter or a subpoena, I would at least think about the possibility of bringing a lawsuit and suggesting that Congress is abusing its oversight function."
During the discussion, Trump ally Hannity spoke of "criminalizing political differences" and said the current situation is "worse than I've ever seen it," thanks to the Democrats' investigations into Trump.
"It's not worse than I've ever seen it," Dershowitz responded. "I lived through the McCarthy period when Congress misused its oversight function to go after people, some innocent, some guilty."