Trump Creating Fund So His Children and Advisers Can Keep Their Expensive Lawyers—Paid By Donors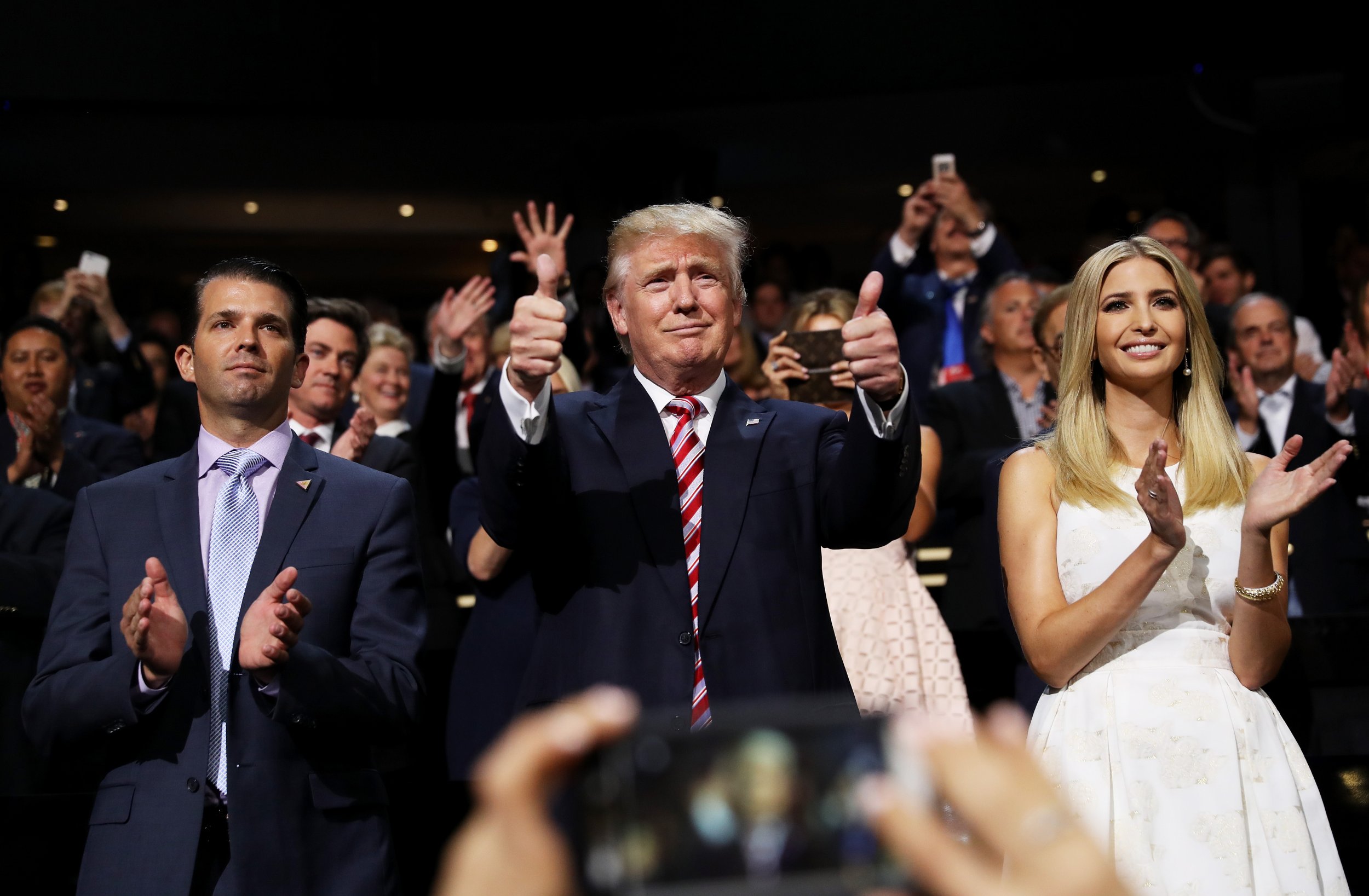 President Donald Trump's re-election committee will no longer pay for Donald Trump Jr.'s legal defense in the ongoing Russia probe—but Daddy still has Junior covered.
Team Trump is reportedly poised to create two new defense funds for Americans who wish to cover legal fees for Trump's associates. One fund will handle Trump Jr. and other campaign staffers, and another will cover administration employees who have retained private counsel for the investigation, led by special counsel Robert Mueller.
Donors, possibly including the president himself, can contribute to both funds instead of contributing to the president's general Trump 2020 re-election campaign.
Related: Here's how Donald Trump could actually be impeached
It remained unclear on Tuesday exactly who would be able to contribute to the legal defense fund, whether their identities would be secret and which aides would be able to access that money, as the U.S. Office of Government Ethics was working to create guidelines for both factors, Bloomberg reported Monday.
Bills have been raking up for Trump Jr., whose total payments related to the Russia probe now exceed $287,000, according to Federal Election Commission filings. He isn't likely to be the only one accruing a hefty legal tab: The legal cost for Trump aides to sit down with special counsel Robert Mueller's team reportedly exceeds $30,000. Longtime Trump business, campaign and White House aide Hope Hicks, who has retained a lawyer, is next up to meet with investigators.
News of the legal defense fund for Trump campaign staffers followed reports last week that Trump had begun paying for his own lawyers, taking over the costs from the Republican Party. Trump attorney John Dowd told Reuters on November 17 that the president was going to start paying his own fees to make things "even" with the party. Two of Trump's lawyers handling the probe have reportedly cost over $230,000 alone.
It isn't abnormal for presidents to establish defense funds. President Bill Clinton raised millions for his legal fees from small donations across the country during a scandal that led to impeachment proceedings.
But ethics experts and government watchdogs described the two funds the Trump team was planning to establish as unprecedented, suggesting the president could use the funds to sway his staffers' testimonies with Mueller and the federal investigators.
"There is no law that bars @POTUS from giving gifts and money to his staffers," Walter Shaub, former head of the Office of Government Ethics, wrote on Twitter, "but in the face of a tricky investigation, this case raises questions of whether Trump's financial help will influence staffer's testimonies."
He added Monday, "Does this dough go to the one whose testimony helps POTUS most?"
In total, the Trump campaign has footed a $2 million bill in 2017 alone to pay for staffers' legal costs—paid almost entirely by donations.
Trump Creating Fund So His Children and Advisers Can Keep Their Expensive Lawyers—Paid By Donors | U.S.