Trump Judge Ruling on Abortion Pills Has Close Connection to Teen Pregnancy
The federal judge who will determine the fate of a popular abortion pill has a long history of anti-abortion activism, dating back to his sister's teen pregnancy.
Matthew Kacsmaryk was a 22-year-old law student when his 17-year-old sister was sent to a maternity home after she had a baby. The child was soon given up for adoption.
Jennifer Griffith, Kacsmaryk's sister, told the Washington Post that this experience solidified her brother's pro-life stance.
"He's very passionate about the fact that you can't preach pro-life and do nothing," Griffith said. "We both hold the stance of you have to do something. You can't not."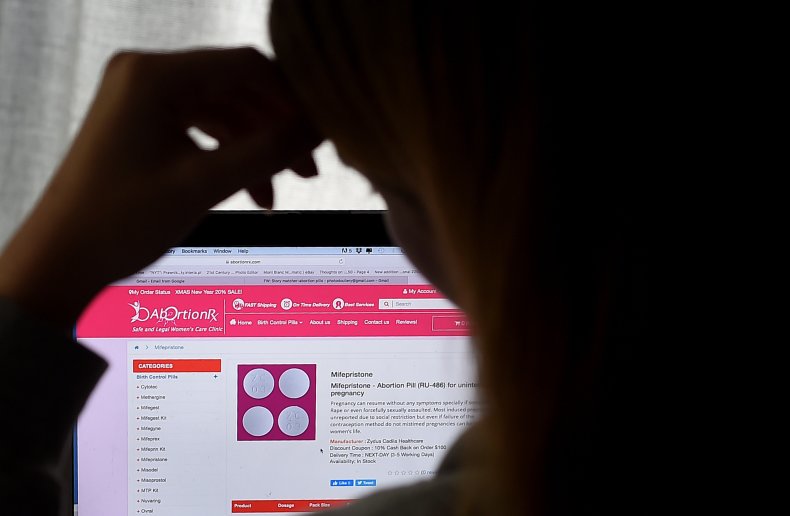 Years later, Kacsmaryk was nominated to federal court by former President Donald Trump and confirmed by Congress in 2019.
The 45-year-old judge now sits on the district court in Amarillo, Texas, and is set to rule on a lawsuit that seeks to revoke the Food and Drug Administration (FDA) approval of mifepristone, a pill used, in part, to end pregnancies.
Kacsmaryk ruling, which could stop the distribution of the pill, comes amid a slew of court decisions to determine the legality of abortions after the Supreme Court overturned federal abortion protections of Roe v. Wade.
Griffin, who remains anti-abortion, told the Washington Post that her brother is the right man for the job.
"I feel like he was made for this," she said. "He is exactly where he needs to be."
She said faith was a "driving force" for Kacsmaryk growing up.
They were raised as born-again Christians outside Forth Worth, Texas, and attended the West Freeway Church of Christ, where children learned that abortion was wrong, Griffin said.
Kacsmaryk went on to study at Abilene Christian University, where he lead the College Republicans. During his freshman year, he wrote a letter to the editor of the student newspaper arguing that "the Democratic Party's ability to condone the federally sanctioned eradication of innocent human life is indicative of the moral ambivalence undergirding this party," the Washington Post reported.
He later joined the board of Christian Homes and Family Services, the organization that took in his sister with her teen pregnancy years earlier, and became a trustee in 2015, according to public records.
In this role, Kacsmaryk helped the organization in its efforts to provide an alternative to abortion by offering housing and adoption services to women facing unexpected pregnancies.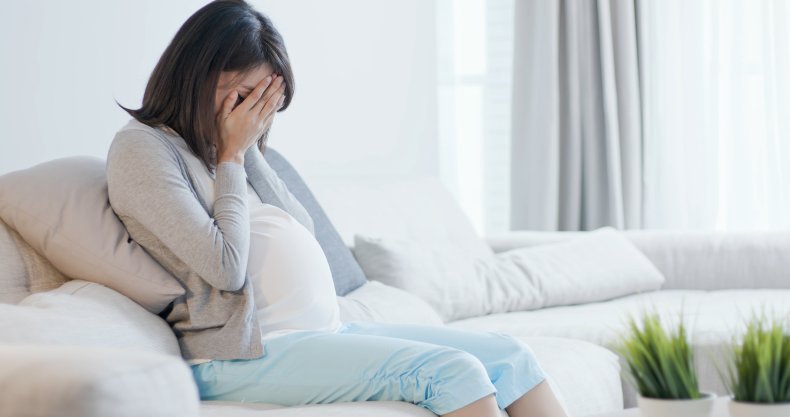 Christian Homes and Family Services President Sherri Statler said Kacsmaryk was motivated to join the board after his sister's experience and after his first child was stillborn.
"I think one of the things that he really appreciates about Christian homes is the care that we provide to women who are pregnant and didn't plan to be," she told Newsweek. "And he loves both the care that we provide while they're pregnant and the care that we provide for the rest of their life."
She adds that Kacsmaryk was very "committed" and "detail-oriented" as a board member.
Despite his religious beliefs, Kacsmaryk has said he is able to deliver impartial judgments.
In 2017, he told the U.S. Senate during his confirmation hearing that he would be fair in his judgments, including those regarding abortion.
"As a judge, I'm no longer in the advocate role," he said. "I'm in the role of reading and applying with all good faith whatever Supreme Court and 5th Circuit precedent is binding."
Statler told Newsweek that Kacsmaryk is "one of the most ethical people" she's ever encountered.
"He takes the law and what is required the judiciary very seriously," she said, adding that he is "very well-studied," impartial and "looks at all side of a situation."
But pro-choice advocates say his judicial history proves otherwise.
ACLU Texas Legal Director Adriana Piñon told Newsweek that the plaintiffs specifically chose Kacsmaryk to decide this case because of his anti-abortion leaning.
"By filing in Amarillo, the plaintiff knew that they would get this particular judge who was a Trump-appointed judge who has already shown a willingness to overlook specious claims to hold it to rule in a way that undermines fundamental rights and access not just to abortion care but to contraceptives," she said.
After working at a law firm and then for the US. Attorney's office, Kacsmaryk became deputy general counsel for First Liberty Institute in 2014, a conservative legal group focused on "defending religious liberty."
He is also affiliated with the Federalist Society and has a long history of volunteering on Republican campaigns.
Hiram Sasser, the Executive General Counsel for First Liberty Institute, told Newsweek on Monday that Kacsmaryk is committed to the rule of law.
"He's very committed to to making sure that we're never asking judges to rule in a way that that conflicted with Supreme Court precedent and he was very adamant in terms of like, we need to fully adhere to the to the rule of law," he said.
In December, Kacsmaryk ruled that Title X violates the constitutional rights of parents to "direct the upbringing out their children," siding with a father who did not want his daughter to access birth control without his permission.
"Contraception is a serious matter—both medically and for parents' rights to control the upbringing and education of their children," Kacsmaryk wrote. "The courts that have denied parental consent rights apparently presume contraceptive drugs are 'no big deal.'"
He has occasionally ruled against conservatives, dismissing two challenges to the Affordable Care Act's contraceptive coverage requirement.
In November, the Alliance for Defending Freedom (ADF), a conservative Christian legal advocacy group, filed a lawsuit in an Amarillo, Texas, federal court against the FDA on behalf of the Alliance for Hippocratic Medicine, a coalition of physicians who oppose abortion.
Julie Marie Blake, senior counsel for the ADF, said their lawsuit is fighting for patients who have been harmed by chemical abortion drugs.
"The FDA has failed its responsibility to protect women and girls from chemical abortion drugs—it never had the authority or the studies to approve chemical abortion drugs in the first place," she said in a statement to Newsweek.
Blake said the FDA policy allowing the drug to be mailed to patients without an in-person doctor's appointment makes the safety risk "even greater."
The FDA has called the lawsuit "extraordinary and unprecedented," and said the public interest would be "dramatically harmed" by withdrawing a "safe and effective drug" from the marketplace.
Kacsmaryk's ruling, in this case, would impact millions of women.
Pro-Choice non-profit National Abortion Rights Action League (NARAL) said in a statement that if FDA approval of mifepristone is revoked, "64.5 million women of reproductive age in the U.S. would lose access to medication abortion care, an exponential increase in harm overnight."
Many pro-choice advocates have called this lawsuit politically motivated and not based on science.
Jenny Ma, the senior counsel at the Center for Reproductive Rights, told Newsweek that medication abortion is "incredibly safe and has been used in the U.S. for more than 20 years."
"More than half of abortions in the U.S. are done using medication abortion," she said. "The science and evidence is indisputable."
Sasser said that it's surprising that anybody would wonder how Kacsmaryk will do in this case. "He's going to follow the law, whatever the law requires him to do, whether he agrees with it or not," he added.
Update 2/27/23, 5:40 p.m. ET: This story was updated with comment from Hiram Sasser.