Donald Trump and Kim Jong Un Face Year-End Deal Pressure, But Head Toward New Crisis
President Donald Trump and North Korean supreme leader Kim Jong Un are both facing substantial pressure to come up with some sort of agreement to advance their historic denuclearization-for-peace process by the end of the year, but experts feared a more dangerous outcome as both sides only ratcheted up tensions in the final weeks of 2019.
North Korea, whose young ruler set the year-end deadline for a deal back in April, has been noticeably running out of patience as state media broadcast increasingly stern warnings against moves viewed as provocative on the U.S.' part. After Secretary of State Mike Pompeo called on the international community to enforce sanctions in response to North Korea's nuclear and conventional weapons program at Tuesday's United Nations Security Council meeting, Pyongyang hit back with what may be its most serious retort yet.
"We have nothing to lose more, and we are ready to take a countermeasure corresponding to anything that the U.S. opts for," the official Korean Central News Agency cited a North Korean Foreign Ministry spokesperson as saying. "By holding the meeting, the U.S. did a foolish thing which will boomerang on it, and decisively helped us make a definite decision on what way to choose."
Vice Foreign Minister Ri Thae Song warned last week that it's up to the U.S. which "Christmas gift" it will receive this holiday season and signs are mounting that an exasperated Kim was soon ready to break his self-imposed moratorium on testing nuclear weapons and intercontinental ballistic missiles.
"The chances are 100 percent that North Korea will do something that is escalatory—the questions is what," Harry Kazianis, senior director of the Center for the National Interest's Korean Studies program, told Newsweek.
"If Kim tests a nuclear weapon or military-grade ICBM, then President Trump will feel personally insulted, that Kim broke a personal pledge to him," he added. "That means get ready for maximum pressure 2.0: More sanctions, more nasty tweets and threats of nuclear war. And this time there is no natural off-ramp like the 2018 winter games in South Korea, where all sides had a reason to back off."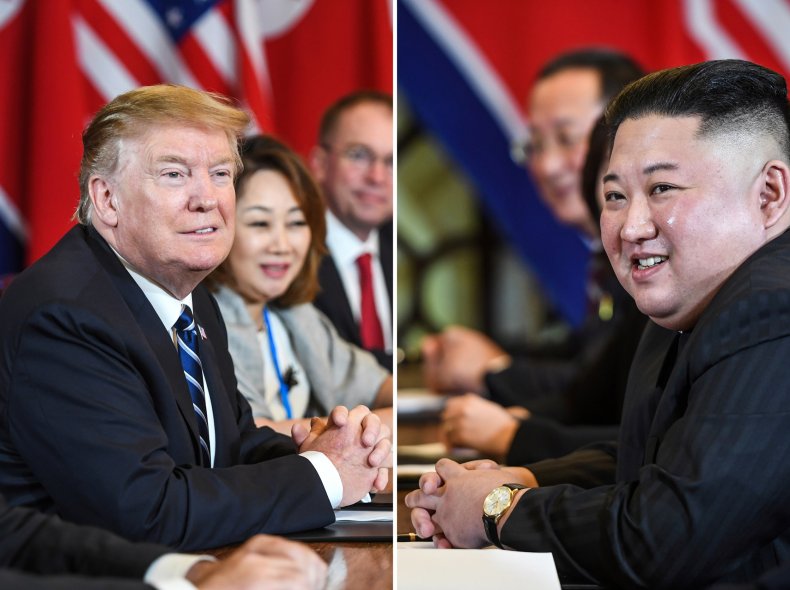 The 2018 Winter Olympic Games in Pyeongchang served as the basis for Kim's outreach to South Korean President Moon Jae-in, an overture that ultimately led to inter-Korean peace talks and direct dialogue with the U.S. The unprecedented warming in rhetoric between the longtime foes came after a year of nuclear-fueled tensions in 2017, but a failure to attain an agreement despite three successive summits between Trump and Kim could mean a return to flaring tensions, or worse.
But this would probably prove a disappointment for both men, who have set out to make history by bringing together two nations still technically at war since the 1950s conflict that helped set off the Cold War. As the days of December wear on, United States Institute of Peace senior North Korea expert Frank Aum said both men were likely under stress.
"Kim probably feels a certain amount of pressure to get tangible results with regard to sanctions relief and improved US-DPRK relations. He has promised his people that they would no longer need to engage in belt-tightening and that the regime would make strides in economic development. In addition, he has expended personal capital since early 2018 to engage diplomatically with Washington and Seoul," Aum, who served as the Pentagon's senior adviser for North Korea from 2012 to 2017, told Newsweek.
He said an ICBM or nuclear test could hinder ties to North Korea's only real economic lifeline, China. Though Pyongyang under Kim has experienced somewhat chillier ties with Beijing than under his predecessors, Pyongyang ultimately relied on its neighbor for tourism, food assistance and alleged sanctions-defying trade, meaning "Kim is certainly weighing the various factors involved and is still open to reaching a deal by year's end," according to Aum.
Thousands of miles away—but within range of North Korea's ICBMs—the White House too was likely feeling a need to produce results, especially amid North Korean reports Sunday of a "very important test" at the Sohae Satellite Launching Station, further evidence Kim may be gearing up for his first ICBM test since November 2017, or another type of space launch.
"I think President Trump also feels a certain amount of pressure to reach a deal with North Korea. He wants to be able to tout a foreign policy victory and avoid a major North Korean provocation during an election year," Aum said, noting, however, that "it's very unlikely, if not impossible, for another US-DPRK summit before the end of the year" due to the sheer logistics of planning such an event.
Kazianis agreed, saying, "Trump would surely want a big foreign policy accomplishment before the 2020 election cycle, and North Korea could be that accomplishment." At the same time, "if Kim's new path heads skyward thanks to an ICBM test, then 2020 will most likely mean the worst U.S.-North Korea crisis in living memory," he argued. "Kim must choose wisely."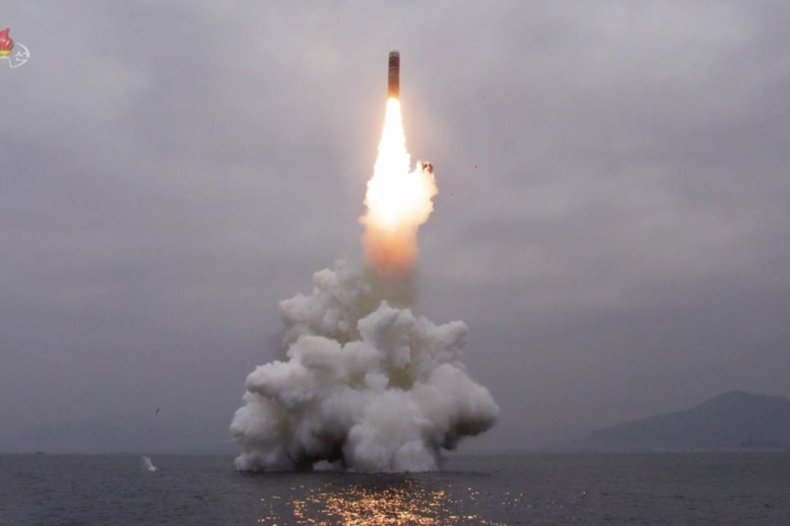 The turning point for what was a budding detente between Washington and Pyongyang appeared to be their second bilateral summit that took place in February in the Vietnamese capital of Hanoi. Many observers, including Kazianis, predicted some sort of agreement would be reached until Trump abruptly walked away from talks in a tactic many at the time blamed on then-national security adviser John Bolton.
Even after Bolton's dismissal in September, the Trump administration appeared to maintain its hard-line stance toward negotiations and, despite a meeting at the inter-Korean border between Trump, Kim and Moon in June, it was North Korea that ended November's working-level talks early in Sweden. The Pyongyang delegation argued that Washington had failed to budge on its previous terms in ridding North Korea of the weapons of mass destruction the country holds so dear to its self-defense.
What exactly was on the table has never been officially confirmed, but Aum laid out what he called "the contours of an interim deal."
"North Korea would shut down and allow inspectors at its main nuclear facility at Yongbyon, its main nuclear test site at Punggye-ri, and its missile engine test site at Dongchang-ri," he explained. "The U.S. would agree to an 'end of war' declaration, provide humanitarian assistance, exchange liaison offices, enhance people-to-people exchanges, and continue a reduced level of joint U.S.-ROK military exercises."
"Both sides just need to be a little more flexible on the hard points," Aum said, arguing North Korea could accept more in terms of denuclearizing measures and a freezing missile and nuclear activities, while the U.S. could go further in partial sanctions relief and reducing military moves in the region.
"The deal is there for the taking!" Aum added.