North Korea Calls Donald Trump 'Dotard' Again, Says 'Our People's Hatred of the United States and Americans Is Rising'
North Korea has revived its infamous "dotard" insult against Donald Trump after the president's recent remarks threatened to undo two years of diplomacy and once again send the countries into a spiral of tensions as a year-end deadline for a deal looms.
In a commentary published Thursday by the official Korean Central News Agency, North Korean First Vice Foreign Minister Choe Son Hui condemned Trump's decision Tuesday to refer to North Korean supreme leader Kim Jong Un as "Rocket Man"—a phrase he coined during soaring tensions in 2017—as the president warned the U.S. had "the most powerful military" and "will use it" if necessary. In response, Choe said that Trump "has lost politeness to the highest dignity of our republic and dared to use metaphors."
"As a result, our people's hatred of the United States and Americans is rising and rising," she said, according to the state-run outlet, noting that it would be "fortunate" if Trump's remarks were simply "a spontaneous outburst" and not a "deliberate provocation aimed at us."
"It would be a very dangerous challenge if it was a deliberate reappearance of expressions reminiscent of two years ago when the war of words went back and forth across the ocean," she added, warning that if Trump "uses statements and expressions that intentionally amplify the atmosphere of confrontation at this time of crisis, we will have to diagnose that the dotard started to be senile again."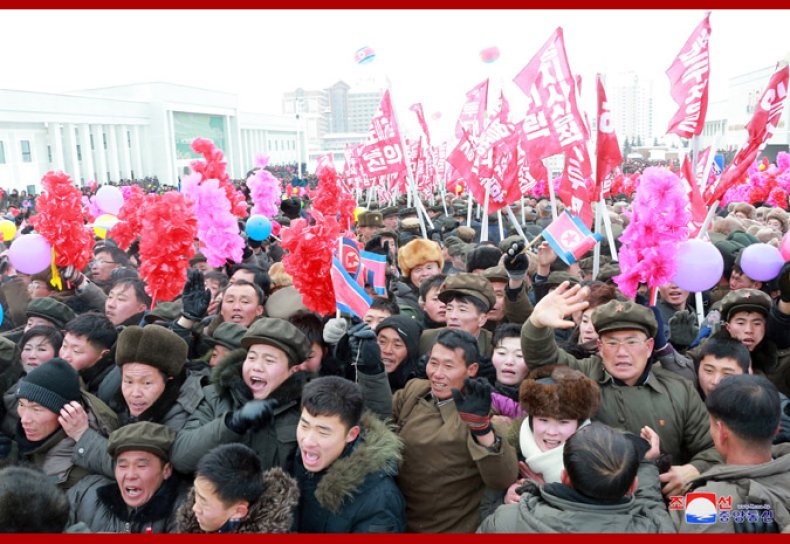 Choe said that "our chairman has yet to respond," meaning that Kim has not issued any official retort to the latest tumultuous turn in U.S.-North Korea ties, long marred by mutual hostility and suspicion but significantly improving recently amid an unprecedented denuclearization-for-peace process. Trump became the first sitting U.S. president to meet a North Korean ruler last June in Singapore and has held two successive summits with Kim, but none have produced a comprehensive agreement.
Still, there has been a substantial softening in the language used by North Korean officials and media outlets toward the U.S. and its president. In fact, Kim and Trump have continued to exchange flowery letters of flattery in hopes of advancing talks.
Both men and their administrations have offered goodwill gestures, but a lack of concrete progress threatened to once again bring the nuclear-armed two countries to the brink of conflict. North Korea already resumed short-range weapons testing this year and last month even tested its first submarine-launched ballistic missile since August 2016.
In April, Kim set a year-end deadline for a breakthrough in the often-stalled negotiations between the U.S. and North Korea, which have yet to set a date for another encounter between their heads of state, much less a new deal. Hours before Trump made his fateful remarks at the NATO Western military alliance summit in London, North Korean Vice Foreign Minister Ri Thae Song criticized a perceived unwillingness to budge on the part of the U.S., arguing "it is entirely up to the U.S. what Christmas gift it will select to get."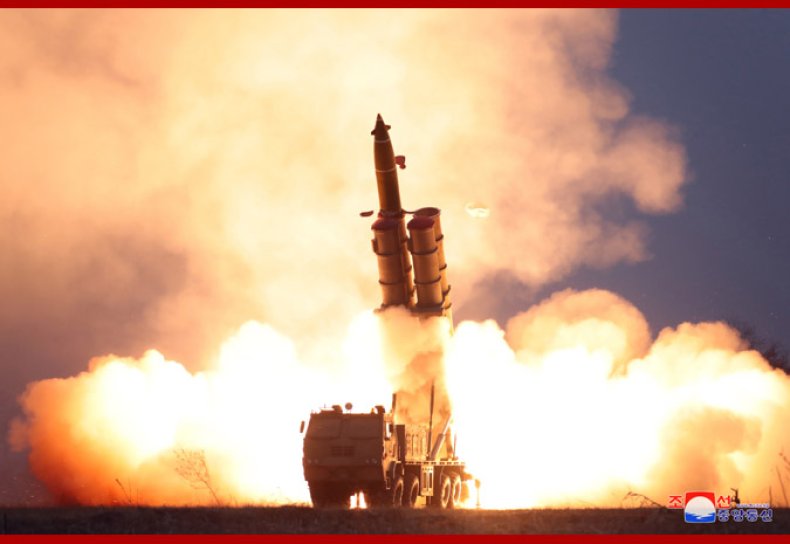 The next logical escalation on the North Korean side could be the resumption of intercontinental ballistic missile tests, the first of which was conducted on July 4, 2017 in what Pyongyang called "a gift for the American bastards." Fourth of July 2018 had a very different message—a call for peaceful reunification with U.S. ally South Korea, which has enthusiastically pursued talks its longtime rival.
This past July was relatively quiet in North Korea, marked mostly by joint military talks with Russia, but Pyongyang's thinning patience with Washington's refusal to lift any major sanctions ahead of what the Trump administration calls a "complete, verifiable and irreversible denuclearization" could lead to an explosive 2020. As was the case with former national security adviser John Bolton, Secretary of State Mike Pompeo has also fallen out of favor with North Korea, again leaving the entire peace process heavily dependent on Trump and Kim themselves.
"I think the only guarantee that deters physical conflict from flaring up in relations between the DPRK and the U.S. despite such a dangerous military stand-off is the close relations between the top leaders of the DPRK and the U.S.," chief of the North Korea military's general staff Pak Jong Chon said Wednesday, using an acronym for North Korea's formal diplomatic name, in a statement published by the Korean Central News Agency.
"I clearly state here that if the U.S. uses any armed forces against the DPRK, we will also take prompt corresponding actions at any level," he added. "The use of armed forces against the DPRK will be a horrible thing for the U.S."
North Korea Calls Donald Trump 'Dotard' Again, Says 'Our People's Hatred of the United States and Americans Is Rising' | World