Trump Knew He Lost Election—or Is Incapable of Being President: Kinzinger
Representative Adam Kinzinger, an Illinois Republican, said Sunday that if former President Donald Trump "truly believed" the 2020 election was "stolen" then "he's not mentally capable to be president."
The GOP lawmaker sits on the panel that is investigating the January 6, 2021 attack on the U.S. Capitol, which began public hearings on Thursday. During its first hearing, members of the House select committee showed testimony from people close to Trump, who said they didn't believe that the 2020 election was stolen. Former Attorney General Bill Barr said he told Trump that the Justice Department hadn't found evidence of fraud during the election. The former president's daughter, Ivanka Trump, also told the committee that she "accepted" Barr's opinion, NBC reported.
During his interview on Sunday on CBS' Face the Nation, guest host John Dickerson asked Kinzinger about what was revealed during Thursday's hearing.
"One of the things we were shown for the first time is several people close to the president telling him there was no widespread fraud, he was going to lose, that's what the numbers showed. How many people do you think close to him were sending him that message?" Dickerson asked.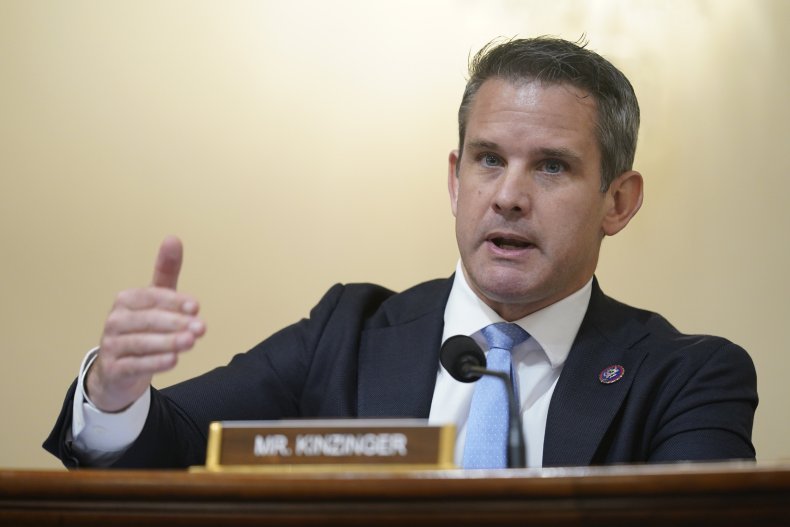 Kinzinger said that there were "a lot of people" that told Trump the election wasn't stolen.
"Were there people who knew it was a lie and yet carried on in his inner circle?" Dickerson then asked.
"Oh, for sure...he was surrounded by yes people that want to come and tell him everything that pleases him," the congressman responded.
"I think if anybody truly believed...after what you see, after what the attorney general says, for instance, after what every piece of information comes in, if you truly believe the election was stolen then, if the president truly believed that, for instance, he's not mentally capable to be president," Kinzinger continued. "I think he didn't believe it. I think the people around him didn't believe it. This was all about keeping power against the will of the American people."
Kinzinger also said Sunday that Trump "gleefully" watched television while the Capitol riot was unfolding, adding that the committee will prove that the former president didn't reach out to deploy the National Guard during the attack.
Representative Adam Schiff, a California Democrat, who is also on the committee, said Sunday: "The evidence is very powerful that Donald Trump began telling this big lie even before the election that he was saying that any ballots counted after Election Day were going to be inherently suspect. That lie continued after the election and ultimately led to this mob assembling and attacking the Capitol."
Newsweek has reached out to Trump's press office for comment.