Trump Lawsuit: President Is 'Blatantly' Violating the Constitution, Democrats Say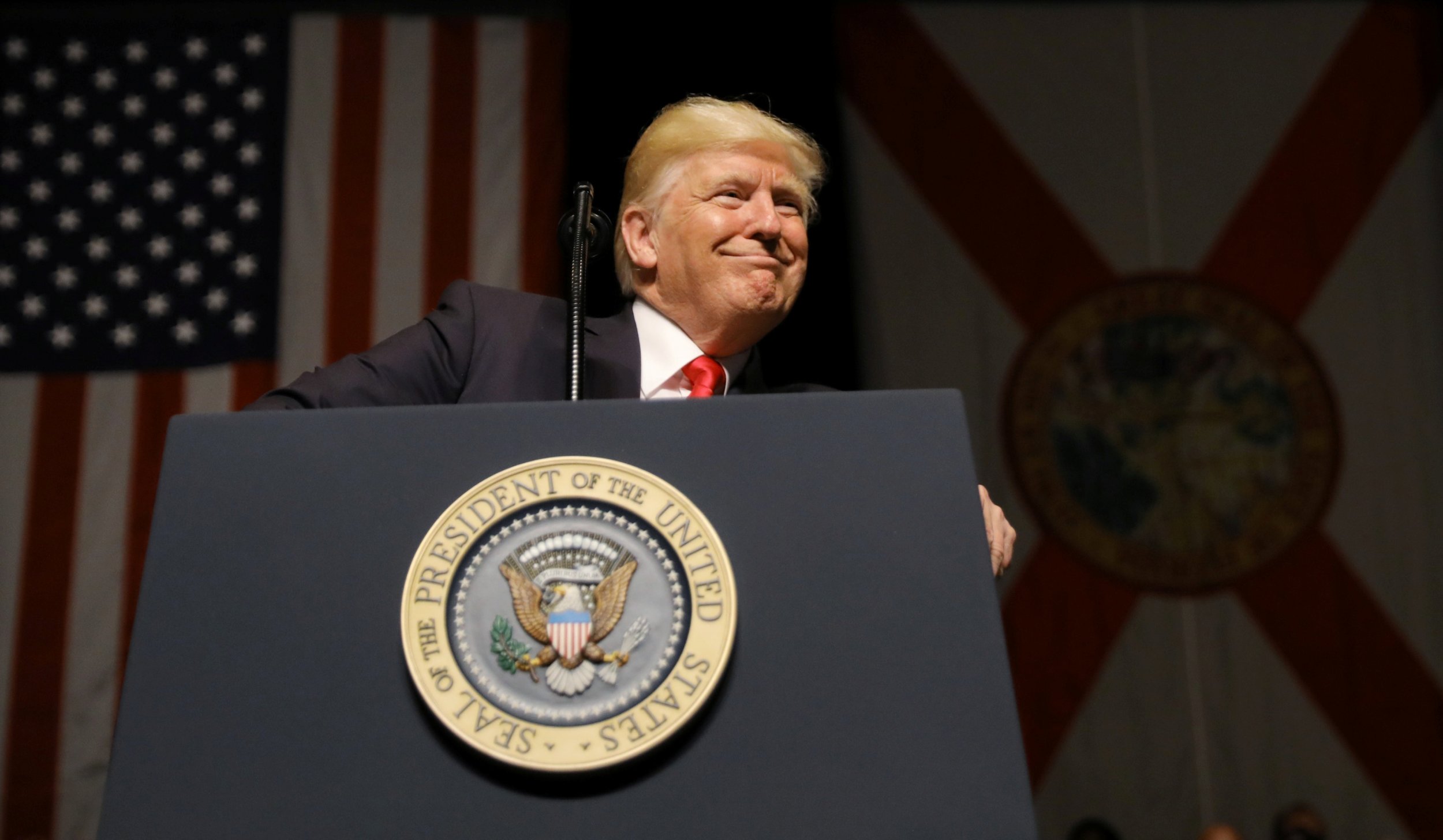 President Donald Trump is "blatantly" violating the U.S. Constitution with his businesses, U.S. Senator Richard Blumenthal (D-Conn.) said Tuesday afternoon during a press conference. He is one of nearly 200 Democratic congressional lawmakers who last week filed a lawsuit against the president, alleging he is breaking the law by refusing to give up ownership of his organization and not putting America first when making his decisions.
Related: Nearly 200 Democrats sue President Trump over business deals
With a copy of the Constitution in hand, Blumenthal said Trump violates the document by, among other things, taking payments for commercial interests, trademarks from China and permits from countries where he has developments. "The bottom line is, we have no clue as to most of the investors and partners of Donald Trump around the world," he said. "We have no accurate and complete knowledge about all those payments and benefits because he has made no disclosure."
The Democrats allege Trump continues to violate the Foreign Emoluments Clause of the Constitution, which was designed to ensure that U.S. federal officeholders, including the president, wouldn't be corrupted by foreign influence or put their own financial interests over the national interest. Through that measure, the Democrats say, the Founding Fathers invested members of Congress with the role of preventing such abuses.
Blumenthal, who is leading the cause in the Senate, on Tuesday said congressional leaders can't consent "to what President Trump has concealed."
Since the 30 senators and 166 representatives filed their lawsuit last week, three additional House Democrats have joined. The Democrats also invited their Republican colleagues. "We don't do this out of any sense of partisanship. But because President Trump has left us absolutely no other option," said Representative John Conyers of Michigan, who is spearheading the legal action from the House side.
They are asking the courts to force Trump to disclose which foreign entities have paid him since he took office. Senator Patrick Leahy of Vermont said the lawsuit is historic because it's the first time Congress has taken this action against a president.
Trump promised to put up a wall between the administration and his business, and earlier this year appointed his two adult sons to take over the Trump Organization. It's a family-owned business that includes a real-estate empire of golf courses, hotels and office buildings.
Blumenthal and Conyers had scheduled the press conference for last Wednesday, when they filed the suit with the U.S. District Court for the District of Columbia, but rescheduled it after the shooting in Alexandria, Virginia. Representative Steve Scalise (R-La.) was among the wounded at a Republican congressional baseball practice.
Other individuals and groups, including the attorneys general in Maryland and D.C., as well as a nonprofit watchdog in Washington, have filed separate, similar legal challenges this year to force Trump to sell off his interests.
Two House Democrats are also drafting articles of impeachment against Trump for allegedly obstructing justice by firing former FBI Director James Comey in May during the agency's investigation into Russia's interference in the 2016 general election.