FBI Investigation Into Donald Trump Reaches 'Big Turning Point'
Federal prosecutors have taken a "bold" and significant step in attempting to get one of Donald Trump's lawyers to answer questions about the classified documents found at the former president's home by circumnavigating attorney-client privilege, a legal expert has said.
Jack Smith, the special counsel leading the investigation into the sensitive materials found at Mar-a-Lago, is reportedly seeking to compel Trump attorney Evan Corcoran to further testify to a grand jury.
Corcoran has already answered questions in front of the Washington, D.C. grand jury as part of the investigation, but asserted attorney-client privilege to refuse to answer certain questions, reported The New York Times.
Attorney-client privilege is one of the most protected privileges there is and allows legal communications between a lawyer and their client to be confidential.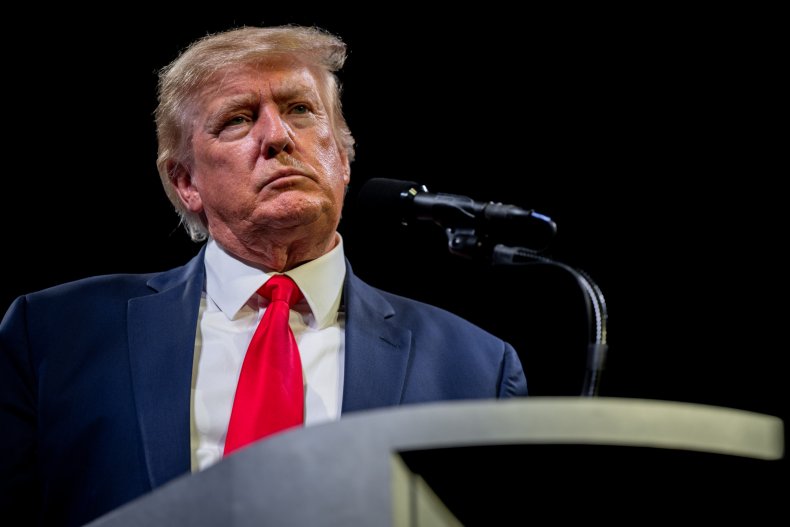 However, attorney-client privilege is voided under what is known as the crime-fraud exception, meaning it cannot be cited if a lawyer and his client are allegedly attempting to cover up or engage in a crime.
The Department of Justice is said to have cited crime-fraud exception in a sealed motion to Beryl Howell, chief judge of the U.S. District Court in Washington, indicating that it believes Trump or one of his allies may have used Corcoran's service to commit a crime.
"This is a bold escalation by Jack Smith to avoid the attorney/client privilege and otherwise, non-answers from Trump's lawyer," Andrew Lieb, attorney and managing partner of Lieb at Law, P.C., told Newsweek.
"If Judge Howell finds that the crime-fraud exception applies, she will have ruled that Trump's attorney's conversations with him are not protected from disclosure."
Lieb added that without such a ruling, there "would be no point" in the special counsel trying to question a lawyer as they merely could cite attorney-client privilege instead of responding.
"Regardless of what Judge Howell rules, expect an appeal as this is a big turning point in the case," Lieb said.
It is unclear what questions Corcoran refused to answer during his previous appearance before the grand jury, nor what crime specifically the DoJ thinks he is connected to.
Trump is accused of mishandling the classified materials found at his Florida home in August 2022, as well as purposely obstructing the federal attempt to retrieve all the documents.
It was previously reported that Corcoran drafted a letter to federal prosecutors, signed by fellow Trump attorney Christina Bobb, in June 2022, assuring that all classified documents had been handed over after the FBI issued a subpoena for their return.
In August, FBI agents raided Trump's Florida home, seizing more than 100 classified and top secret documents including some found inside a storage room which Trump's lawyers are said to have "explicitly prohibited" federal agents from searching in June.
Trump and Corcoran have been contacted for comment.