Trump Lawyer Pitches Book about Stormy Daniels, Russia and Other 'Big,' 'Sticky,' 'Oddball' Issues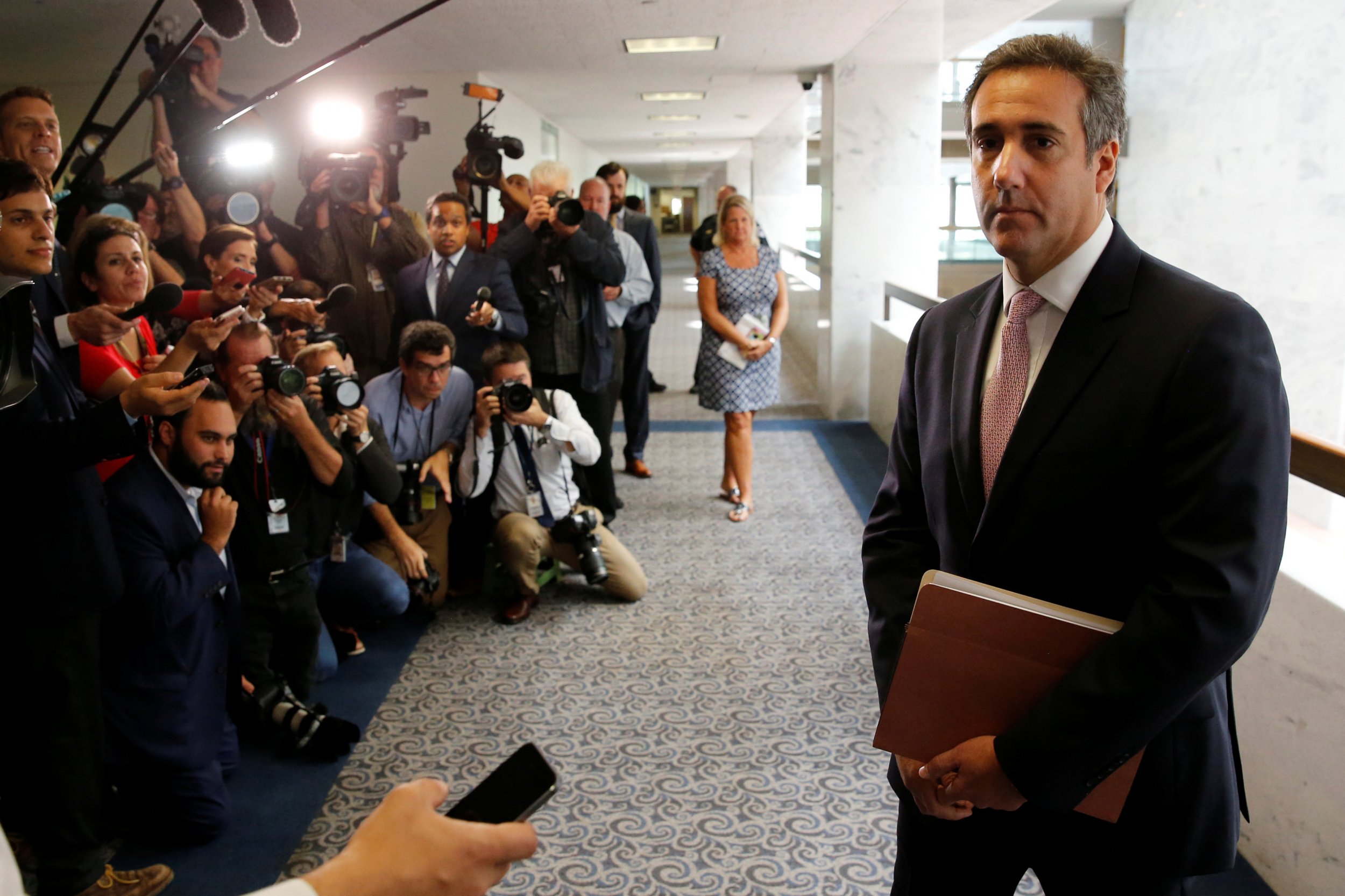 Move over, Michael Wolff? Partially as a counter to Wolff's wildly popular, highly critical book Fire and Fury, Donald Trump's longtime personal attorney Michael Cohen is reportedly shopping his own book, which offers an "understanding" of the president and his controversies, including Stormy Daniels and Russia ties.
Related: Is Michael Wolff's Trump 'Fire and Fury' book fake news?
According to a proposal to several publishers obtained by The Daily Beast, Cohen's book will likely be named Trump Revolution: From the Tower to the White House, Understanding Donald J. Trump. It will focus on Cohen's relationship with Trump as well as his work on his presidential campaign and businesses.
"I have been working on a book and am extremely thankful that is has been well received and sought after by multiple publishers," Cohen told The Daily Beast on Monday.
In his proposal, Cohen points out that he, unlike other authors who have written about Trump, has had a long relationship with Trump. He adds that few people, besides him and family members, understand the president.
Cohen promises to clarify his role in the "unfortunate saga" involving porn star Stormy Daniels, whom Cohen allegedly paid $130,000 a week before the presidential election to cover up a previous sexual affair with Trump. After such reports surfaced in January, Cohen said both Trump and Daniels had denied the encounter took place.
Another chapter will address in detail Cohen's lawsuit against BuzzFeed News over the media outlet's decision to publish a former British spy's dossier on Trump's ties to Russia.
"No issue was too big, too sticky or too oddball for me to tackle," Cohen wrote in his proposal. "I saw it all, handled it all. And still do."
The proposal also states that Cohen's book will delve into the "complexities and nuances of the Trump family" and that Trump pretends to be crazy to create "an incredibly effective smoke machine" that has fooled people formerly close to him, including ousted chief strategist Steve Bannon.
"There truly is a method to his madness, to quote that old saw, and people who think otherwise can quickly get buried," Cohen said. "Steve Bannon comes to mind, but there are plenty of others who are now six feet under due to this basic miscalculation."
By contrast, Wolff's book, published earlier this year, is chock-full of damaging accounts about Trump. One is Bannon's assessment of the infamous June 2016 meeting at Trump Tower involving Donald Trump Jr., son-in-law Jared Kushner, former campaign manager Paul Manafort and a Kremlin-connected Russian lawyer.
"The three senior guys in the campaign thought it was a good idea to meet with a foreign government inside Trump Tower in the conference room on the 25th floor—with no lawyers. They didn't have any lawyers," Bannon said in Wolff's book. "Even if you thought that this was not treasonous, or unpatriotic, or bad shit, and I happen to think it's all of that, you should have called the FBI immediately."