President Donald Trump will leave office with 3 million less jobs than when he was inaugurated in 2017, marking the worst presidential job record since the Great Depression.
Despite previous claims that he presided over the "greatest economy in the history of our country," Trump's economic legacy was crippled in the last year of his term because of the coronavirus.
The jobs report released by U.S. Bureau of Labor Statistics on January 8 shows his employment record will be the worst in modern American history.
When Trump first took office in 2017, employment was at 145.6 million. During the first three years of his term, the president repeatedly boasted of his success as the gross domestic product grew and unemployment rates headed down. But as he prepares to leave office, the report shows that only 142.6 million Americans were employed in December, marking a decline of 3 million jobs.
The last time employment fell during a presidential term was in 1933, when Herbert Hoover left office during the early period of the Great Depression.
According to an analysis by Fortune, U.S. employment was increasing at an annualized rate of 1.5 percent before the pandemic hit, but Trump is leaving office with a -0.5 percent annualized job growth rate.
By comparison, during President Barack Obama's eight years in office, which included the Great Recession, U.S. employment showed 1 percent annualized growth.
"He didn't pump enough money to state and local governments," Howard University and AFL-CIO economist William Spriggs told The Washington Post, referring to Trump. "And we lost more jobs in state and local government than we did the whole of the Great Recession."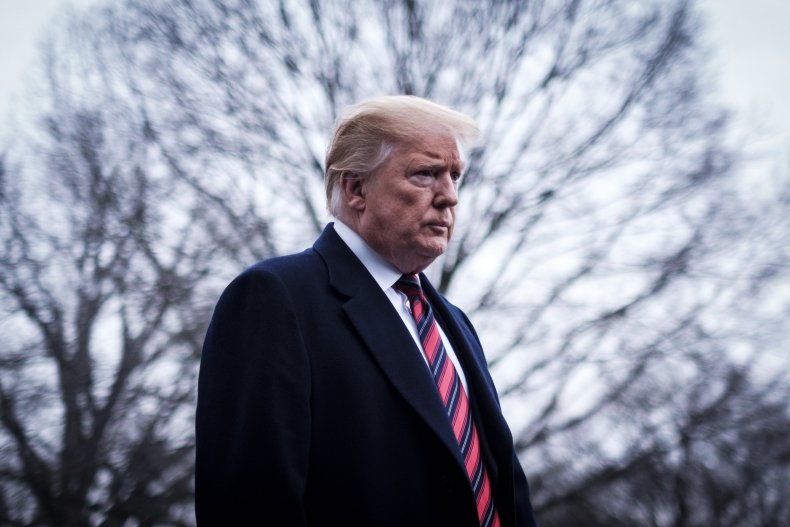 No other president has seen such significant job losses during a single term since the government began keeping track in 1939. Trump was undoubtedly handed a difficult task when faced with the outbreak of the coronavirus, but economists have noted that his lack of leadership and slow response to the health crisis led to a much worse economic outcome than what other nations experienced.
"The utter lack of a coherent, effective response to COVID has just done enormous damage to the economy," Heidi Shierholz, a former chief economist at the Department of Labor, told ABC News in a report published Tuesday.
In just the first few months of the pandemic, more than 22 million jobs were lost as unemployment rates soared to an 80-year high. A recent report by S&P Global predicted that "it won't be before 2023 that the 22 million jobs lost (in March and April 2020) are regained."
Trump's poor economic record comes as he leaves office with a record low approval rating of just 34 percent.
According to Gallup, which started tracking presidential performance in 1938, Trump's average approval rating throughout his four-year term is lower than any other commander in chief in modern history. He is also the only president to never cross the 50 percent job approval threshold.
A new Gallup poll released Tuesday found that 68 percent of U.S. adults approve of President-elect Joe Biden's handling of the presidential transition.
Newsweek reached out to the White House for comment but did not hear back in time for publication.