Donald Trump Feels the Walls Closing in at Mar-a-Lago
The criminal investigation into Donald Trump's handling of classified materials is intensifying after Special Counsel Jack Smith subpoenaed more than two dozen people tied to the former president's Mar-a-Lago resort.
The employees will have to testify in front of a special grand jury as part of the probe into allegations Trump mishandled sensitive and top-secret materials and then attempted to obstruct federal attempts to retrieve them.
Trump has denied any wrongdoing and has frequently attacked Smith for conducting the investigation, but he may yet become the first president in U.S. history to be indicted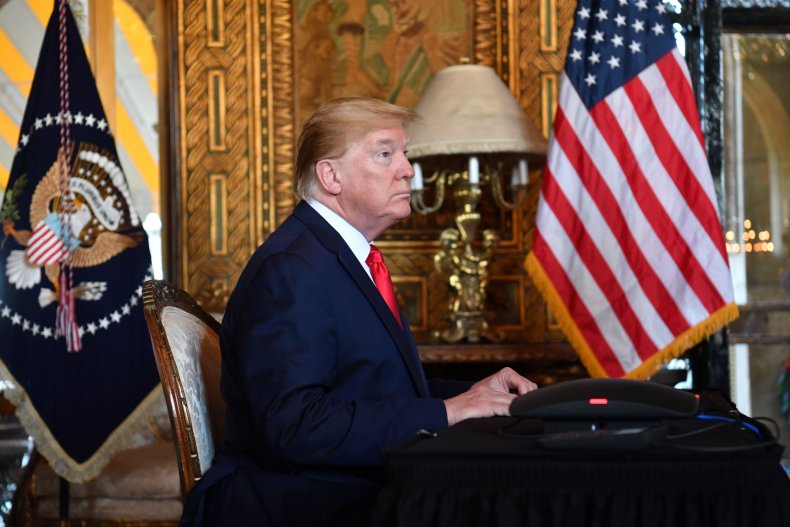 The staff who have been subpoenaed include restaurant workers at the Florida resort, and at least one housekeeper, according to CNN.
It's believed the workers are of interest to prosecutors as they may have seen or heard relevant information while on duty, including where they saw boxes containing potentially top secret documents.
"Subpoenaing workers at Mar-a-Lago in the classified materials investigation tells us that Special Counsel Jack Smith wants to cross corroborate his evidence as to where the documents were at Trump's Club, who knew where they were, especially Trump, and who had access, especially those unauthorized to them," attorney and legal political analyst Andrew Lieb told Newsweek.
While appearing on CNN's OutFront on Thursday, former Pentagon Special Counsel Ryan Goodman also said the Mar-a-Lago staffers may be able to supply prosecutors with key information because they were "invisible" to the former president while at work.
"They are the eyes and ears, and they can see things. Or they can know things might even be somewhat rumored, but then they can at least give the investigators leads, so they can tell the investigators who is present in different conversations," Goodman said.
Other legal experts have suggested Smith issuing more than two dozen subpoenas shows that the investigation into the former president hasn't stalled.
There were questions about whether the probe or any decision on whether to indict Trump could have been affected by the appearance of classified documents at the home of President Joe Biden, as well as that of former Vice President Mike Pence.
"So much for all the nonsense about the Special Counsel not taking Trump's deliberate concealment of top secret government documents seriously in light of Biden's and Pence's wholly different mishandling of classified documents," tweeted Laurence Tribe, professor emeritus of constitutional law at Harvard University, while sharing CNN's article about the Mar-a-Lago staff.
Tristen Snell, a lawyer and former assistant attorney general for New York state, added: "25 Trump staffers subpoenaed in Mar-a-Lago documents case, must appear to testify before federal grand jury. Includes resort staff as well as inner-circle advisors.
"But sure, go ahead and tell me again how this investigation is 'stalled' and that DOJ is dropping it."
Discussing the Mar-a-Lago workers' subpoenas, one source familiar with the Justice Department's investigation told CNN: "They're casting an extremely wide net—anyone and everyone who might have seen something."
Newsweek has contacted Trump's office for comment.