Trump May Have to Change How He Pays His Mounting Legal Fees
Former President Donald Trump may need to change the way he tackles his mounting legal fees now that he is officially running for president again.
A report released by The New York Times on Tuesday detailed the considerable amount of money that Trump paid in legal fees last year, thanks to roughly $10 million provided by his political action committee (PAC), Save America. The figure was part of about $16 million the PAC paid across 2021 and 2022 in legal payments, with other funds going to lawyers representing witnesses in Trump-related cases.
Overall, these legal fee contributions made up 19 percent of Save America's total expenditures. Documents obtained by the Times indicated that it had roughly $18 million in cash on hand by the end of last year.
This practice might now have to change, however, as the Times noted further into its report that some campaign finance experts suspect that Trump's 2024 presidential candidacy will significantly alter the nature of these payments. Now that he is again officially seeking a second term in the White House, the PAC's payment of legal fees might now constitute campaign contributions, which would subject them to new limits under campaign finance law.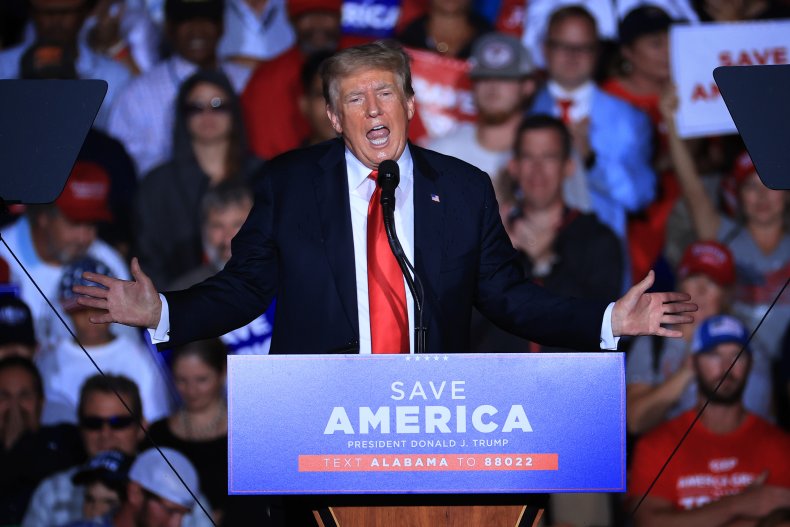 "Payments by a PAC that exceed the contribution limit are contributions to the candidate and are unlawful," Jason Torchinsky, campaign finance expert and lawyer with Holtzman Vogel, told the Times.
Individual donations from non-multi-candidate PACs to those running for office are capped at $3,300 for the 2023-2024 federal election cycle, according to information provided by the Federal Election Commission (FEC).
Trump had long been expected to launch a third bid for the White House, with speculation beginning the moment he departed after his loss to Joe Biden in 2020. He officially launched the campaign in November, shortly after the 2022 midterms, considerably earlier than usual for presidential bids. Only one other Republican, former South Carolina Governor Nikki Haley, has declared a bid, though Florida Governor Ron DeSantis is heavily expected to announce his campaign by the spring.
Trump also finds himself embroiled in numerous high-profile legal battles, some pertaining to his efforts in claiming widespread voter fraud in the 2020 election swayed the results against him. The Fulton County District Attorney's Office in Georgia has been conducting a criminal investigation into whether the former president engaged in election tampering in the state following the election, with a grand jury expected to deliver indictments soon.
He is also facing a Department of Justice probe into, among other things, the classified documents retrieved from his Florida home after leaving office.
Newsweek has reached out to Trump representatives for comment.