When Will Donald Trump Meet Kim Jong Un Again? Next U.S.-North Korea Summit to Happen Next Month, White House Says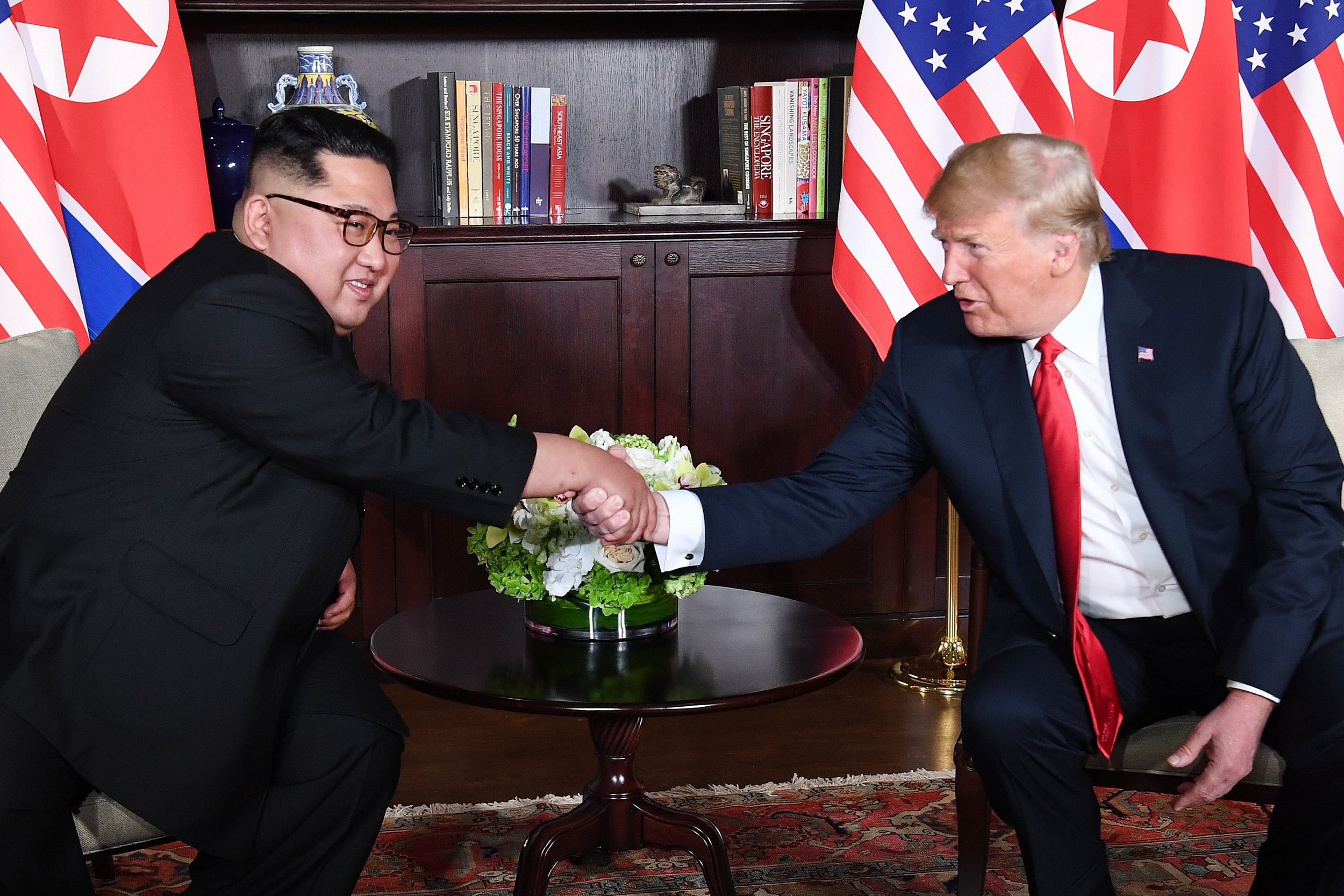 President Donald Trump and North Korean supreme leader Kim Jong Un are narrowing down the date for a second summit, the White House told reporters as one of Pyongyang's top officials visited Washington.
Trump and Secretary of State Mike Pompeo met Friday with Kim Yong Chol, vice chairman for the central committee of the ruling Korean Workers' Party in order to move forward discussions on a historic peace-for-denuclearization process between the United States and North Korea. The two longtime rivals are seeking a sequel to their first-ever summit held in Singapore last June and, though the venue was yet to be determined, had reportedly settled on holding the dialogue sometime late next month.
"President Donald J. Trump met with Kim Yong Chol for an hour and half, to discuss denuclearization and a second summit, which will take place near the end of February," White House press secretary Sarah Huckabee Sanders said in a statement.
"The President looks forward to meeting with Chairman Kim at a place to be announced at a later date," she added.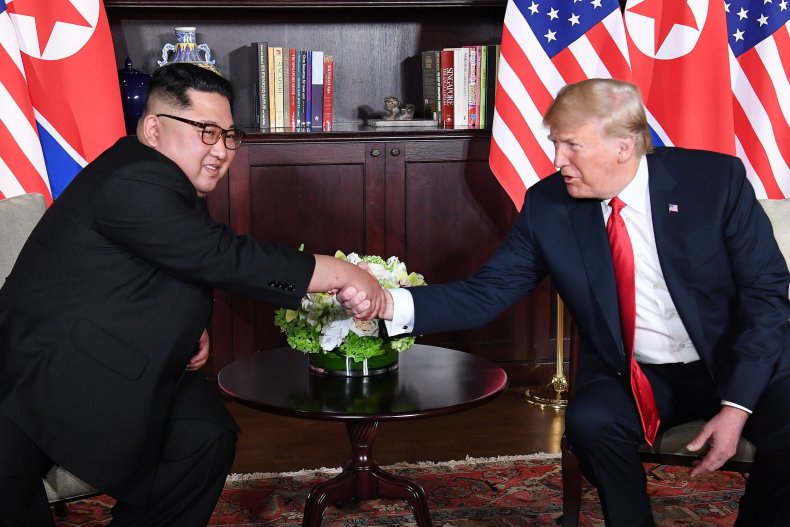 Since the 1950s Korean War that pit North Korea and its communist allies China and the then Soviet Union against South Korea and U.S.-led United Nations allies, Washington and Pyongyang have been foes. The feud escalated in the 21st century with the ruling Kim dynasty's development of nuclear weapons. After a spike in tensions in 2017, Kim Jong Un reached out for peace talks early last year with South Korea and the U.S., beginning a process that has gradually eased frictions on the Korean Peninsula.
In the leadup to their Singapore summit, Kim Jong Un suspended missile and nuclear tests, razed certain military sites and released U.S. prisoners, while Trump vowed to end "provocative" joint drills with South Korea. Since then, little has been made public about the progress of the peace process, though contacts have continued behind-the-scenes, a sign that experts have said showed good prospects for diplomacy.
"Considering only a year ago America and North Korea stood near the brink of a potential war—a conflict that could have cost millions of lives if nuclear weapons were used—any talks between the two nations should be considered a positive development," Harry Kazianis, director of the Washington-based Center for National Interest's Defense Studies program. "Just the fact that both sides have agreed to a second summit is a clear step in the right direction, far from the days of 'fire and fury' threats or missile tests."
"Now the hard work begins," he added. "Both nations must now show at least some tangible benefits from their diplomatic efforts during a second summit, or risk their efforts being panned as nothing more than reality TV."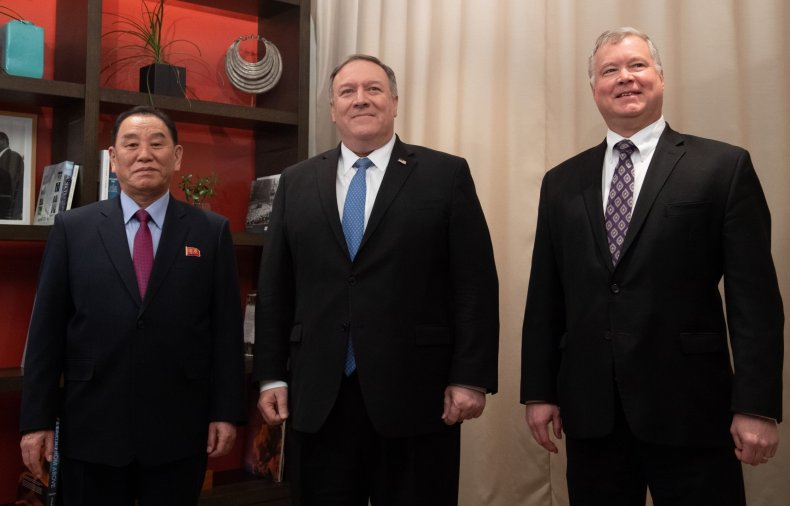 Kim Yong Chol was believed to have carried with him a letter from Kim Jong Un to Trump. The two world leaders have corresponded on several occasions in letters described by the president as "beautiful." Only days ago, Trump reportedly delivered a new letter to Kim.
While the relationship between the U.S. and North Korea has improved significantly over the past year, Trump's 2019 Missile Defense Review noted that the notoriously reclusive, nuclear-armed state "continues to pose an extraordinary threat and the United States must remain vigilant." Travel for U.S. citizens officially remains banned since the death of U.S. student Otto Warmbier, who died shortly after being released from a North Korean prison after being returned to the U.S. in a comatose state in July 2017.
Kim Jong Un has also boosted his ties with neighboring China, having made his fourth visit there earlier this month to meet with Chinese President Xi Jinping at a time of strained relations between Beijing and Washington.