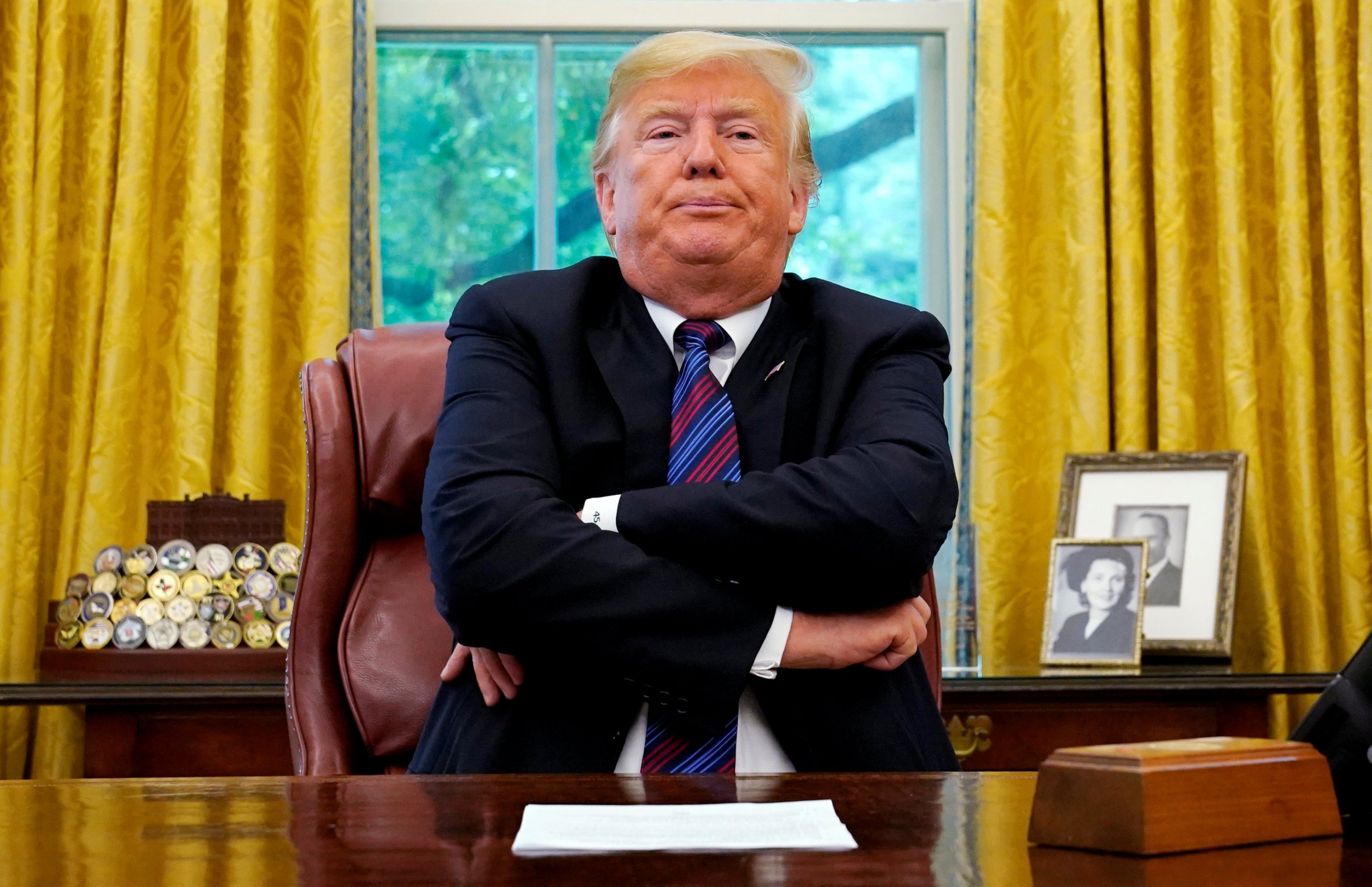 Another day, another Twitter mishap for President Donald Trump, who was roundly ridiculed for slamming anonymous sources just hours after he shared a story based on anonymous sources himself.
The president on Wednesday told his social media followers not to read stories citing anonymous sources, claiming that was an indicator of "fake news,"appearing not to realize that an earlier story he had posted to Twitter depended almost entirely on anonymous sources.
"Anonymous Sources are really starting to BURN the media. @ FoxNews The fact is that many anonymous sources don't even exist. They are fiction made up by the Fake News reporters. Look at the lie that Fake CNN is now in. They got caught red handed! Enemy of the People! " the president wrote.
" When you see "anonymous source," stop reading the story, it is fiction! " he added.
But his comments came shortly after he had shared information from a Daily Caller report that accused China of having hacked Hillary Clinton's emails and, in a late-night tweet on Tuesday, suggested that the Department of Justice should investigate the allegations.
"Hillary Clinton's Emails, many of which are Classified Information, got hacked by China. Next move better be by the FBI & DOJ or, after all of their other missteps (Comey, McCabe, Strzok, Page, Ohr, FISA, Dirty Dossier etc.), their credibility will be forever gone! " the president wrote on Tuesday evening.
Earlier he had said of the story: "Report just out: 'China hacked Hillary Clinton's private Email Server.' Are they sure it wasn't Russia (just kidding!)? What are the odds that the FBI and DOJ are right on top of this? Actually, a very big story. Much classified information!"
The catch? The allegations in the report from the Daily Caller came from anonymous sources, which the publication identified as "two sources briefed on the matter."
Eagle-eyed Twitter users were quick to point out the president's double standard, with a reporter also commenting that Trump's White House conducted many briefings "on background where reporters must agree not to identify sources by name."
The president's comments on anonymous sources came amid his increased attacks on the mainstream media, and following his recent claim that Google news was"rigged" against him and that the search engine intentionally buried news from conservative outlets that supported him and his admininistration.