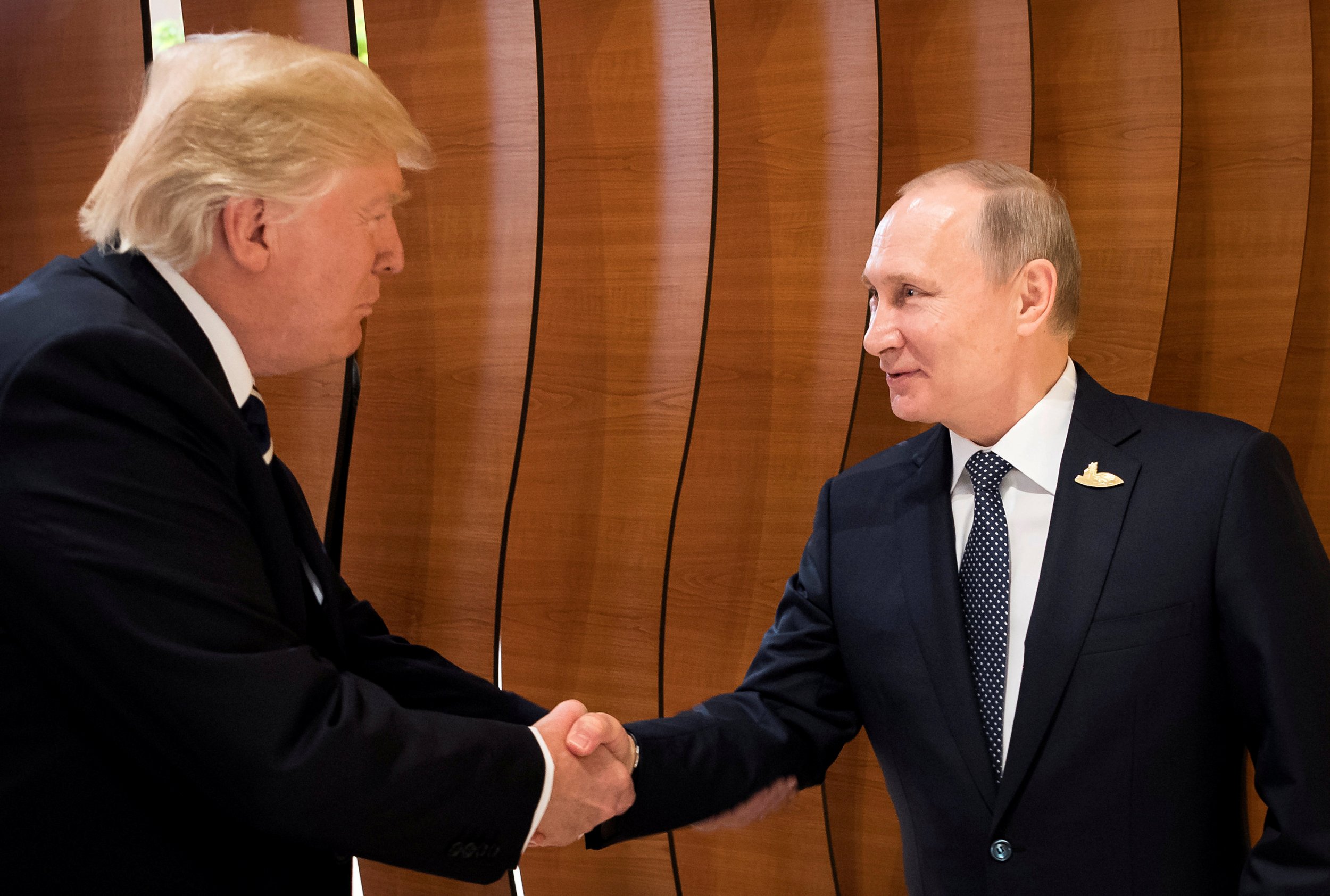 Russian President Vladimir Putin has hailed U.S. counterpart Donald Trump as radically different from the public perception of him a day after the pair first met at the G20 summit in Hamburg, Germany.
"Trump in real life is completely different from his television persona," Putin said Friday.
Read More: U.S. senators urge Trump to halt the Putin bromance at handing over luxury property
Speaking at a press conference a day after his meeting with Trump, Putin mirrored the U.S. president's positivity about their conversation, state news agency RIA Novosti reported although he refrained from using Trump's superlatives and was moderate in his appraisal of the U.S. leader's characteristics..
"He understands the person in front of him, he analyzes quite quickly and answers any questions asked of him," Putin said.
The Russian leader was reasonably optimistic about building ties with the U.S.
"It seems to me that if we are going to build relations in the same way as our meeting went yesterday that there are grounds to suppose that we will be able to restore, even partially, the level of cooperation that we need," Putin added.
The Russian state media has been very positive about the meeting's outcome, largely fixating on the fact Trump set aside over two hours to speak to Putin, when the pair had originally only set aside 30 minutes for the encounter.
Trump's personal respect for Putin during the campaign prompted many questions about his refusal to criticize the president's crackdown on dissent and social policies. The U.S. intelligence community subsequently concluded that a hack on the Democratic opposition prior to polling day was a Russian attack.
A wider scandal about alleged improper contacts between Trump and the Russian government is now the subject of Congressional and Justice Department probes. Both Russia and Trump deny any collusion took place.