Trump Net Worth Dropped By $700 Million During Presidency: Report
Former President Donald Trump lost about a quarter of his overall wealth during the four years he served in the White House, according to the latest estimate from the Bloomberg Billionaire Index.
When Trump took office in 2017, his net worth was estimated to be about $3 billion, although the former president has always insisted that his wealth is greater than what experts' analyses have revealed. Now, Bloomberg estimates that the former president is worth about $2.3 billion—a decline of about $700 million. Meanwhile, Trump has nearly $600 million in loans that are set to come due within four years, of which more than half he has personally guaranteed.
The Bloomberg report highlighted the economic fallout of the COVID-19 pandemic, which has put a strain on the former presidents hotels, resorts and office buildings—as it has, broadly speaking, across the hospitality and real estate sectors. Meanwhile, Trump's connection to the insurrection against the U.S. Capitol on January 6 has put the former president at odds with the business community, giving his traditional bankers and lenders pause about continuing to do business with him.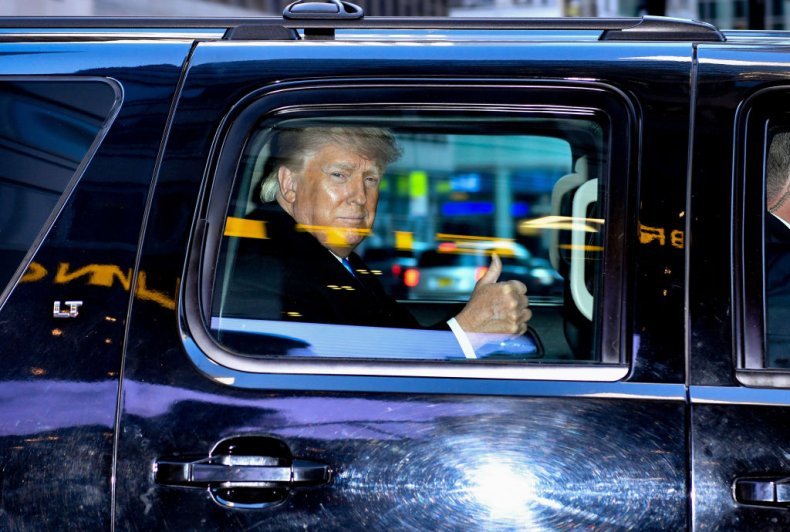 The bulk of Trump's net worth comes from his real estate empire, which Bloomberg valued at about $1.7 billion. However, that sector of the company also holds estimated debt of more than $250 million.
Newsweek reached out to Trump's office for comment but did not immediately receive a response. Bloomberg reported that Trump's company, The Trump Organization, declined to comment for its piece.
Notably, Bloomberg's net worth estimate for Trump is somewhat lower than that of Forbes, which also closely monitors the wealth of the world's richest individuals. According to Forbes' real-time net-worth tracker, Trump is worth about $2.5 billion and ranks as the 339th richest person in the world. Back in September, Forbes reported that Trump's net worth had declined by about $600 million over the past year.
In 2016, Trump claimed that his net worth was higher than $10 billion in a Personal Financial Disclosure form filed with the federal government. But financial analysts have questioned that estimate, as Bloomberg and Forbes have consistently tracked his net worth at a substantially lower amount for years. Trump has long disputed those assessments, but failed to provide evidence to back up his claims.
Defying precedent, the former president infamously refused to release his tax returns, which would have shed greater light on his overall finances. Reporting by The New York Times, which managed to obtain several years of the former president's tax returns, showed years of substantial losses. Prosecutors in New York are also currently investigating alleged tax evasion by The Trump Organization.
Although Trump's financial situation currently looks relatively difficult, the billionaire has faced significant financial difficulties in the past and always found a way to reinvent himself. Between 1991 and 2009, Trump properties and businesses filed for bankruptcies six different times when he was unable to renegotiate debt or was unable to make necessary payments.