Trump and North Korea: President Says China 'Caught Red-Handed' Selling Oil to Kim Jong Un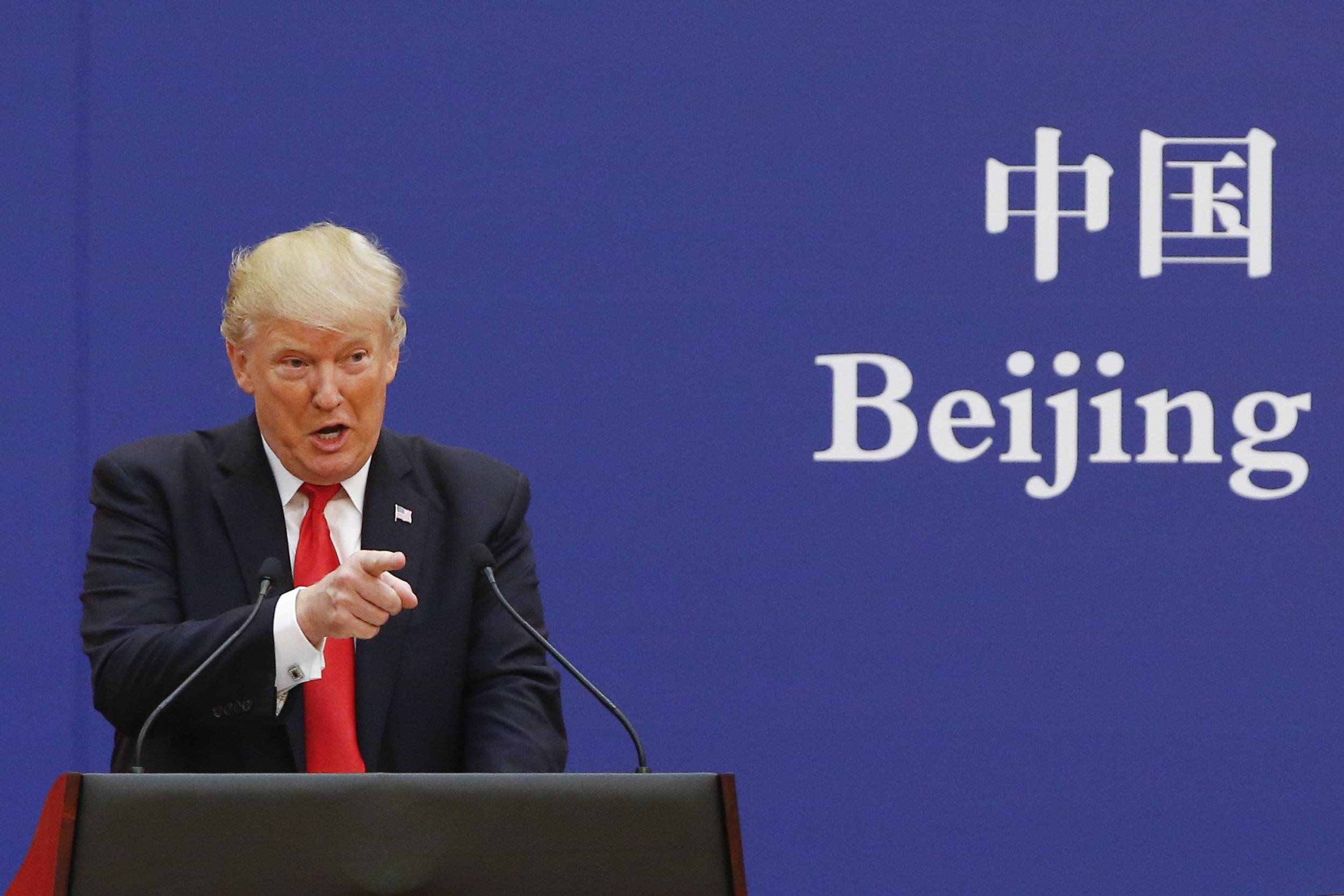 President Donald Trump said China has been "caught red handed" selling oil to North Korea––a violation of United Nations-imposed sanctions against the rogue state.
Related: China Denies Violating North Korea Sanctions as Tillerson Calls on Beijing to Do More
"Caught RED HANDED - very disappointed that China is allowing oil to go into North Korea. There will never be a friendly solution to the North Korea problem if this continues to happen!," Trump tweeted on Thursday.
This comes after a South Korean newspaper reported on Wednesday that U.S. spy satellites had captured images of Chinese ships selling oil to North Korean ships on the West Sea at least 30 times in the past three months. China has vehemently denied violating the sanctions, however, and claimed on Tuesday it hadn't sold any oil to North Korea in the past two months, offering customs data to bolster its case.
On Thursday, Chinese Defense Ministry spokesman Ren Guoqiang once again rejected the notion China was violating the sanctions. "The situation you have mentioned absolutely does not exist," Ren said.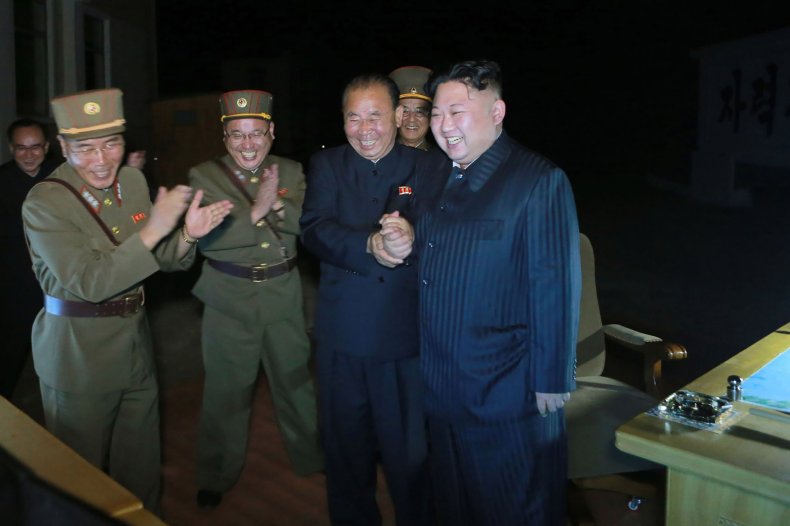 Pyongyang's obstinate refusal to back away from its nuclear program has put it at odds with the international community.
North Korea has conducted a slew of long-range missile tests in 2017, most recently in late November. It also carried out its sixth and most powerful nuclear test to date in early September. Around the same time, the U.N. approved sanctions barring ship-to-ship trade with North Korea.
Just last Friday, the U.N. unanimously leveled new sanctions against the reclusive nation. The new measures seek to reduce the import of refined petroleum products into North Korea by almost 90 percent, capping it at 500,000 barrels per year. Additionally, the resolution capped the import of crude oil at four million barrels a year. North Korea described the new sanctions as an "act of war."
China is North Korea's top trading partner and main supplier of oil, making its participation in the sanctions vital. The Trump administration has continuously urged Beijing to do more to punish Pyongyang economically as a result of its military activities. Secretary of State Rex Tillerson called on China to do far more in this regard in an op-ed for The New York Times published on Thursday.
"A central component of our North Korea strategy is persuading China to exert its decisive economic leverage on Pyongyang. China has applied certain import bans and sanctions, but it could and should do more," Tillerson wrote.