Trump's North Korea Policy Is In Chaos | Opinion
U.S. Secretary of State Mike Pompeo has returned from three visits to Pyongyang this year empty-handed. The cancellation of a fourth visit by President Trump is ill-timed, especially in light of the upcoming Moon-Kim, and is likely to catalyze growing tensions between Washington, Seoul, and Beijing.
Mr Pompeo's planned visit to Pyongyang aimed to negotiate a 'step-by-step' deal directly between the U.S. and North Korea, and also introduce the new U.S. Special Representative for North Korea, Stephen Biegun. Washington wants Pyongyang to declare its nuclear armaments and developments, and Pyongyang desires a declaration to end the Korean War.
Crucially, Kim Jong Un wants regime survival, and a security guarantee from Washington. Only then may Pyongyang consider nuclear concessions and declarations. Reports emerged that a letter from Kim Yong-chol, Vice Chairman of the WPK Central Committee, to Pompeo and Trump, emphasized that Pompeo should not bother with his visit. Yet, the repeated failure of talks between the two sides is only going to further dash Pyongyang's hopes of a declaration to end the Korean War, which in turn will only enhance its nuclear development.
Despite the Singapore summit's pledge by both sides to establish "new U.S.-DPRK relations [which] will contribute to the peace and prosperity of the Korean Peninsula," Pyongyang shows no signs of stopping its nuclear development, evidenced by recent intercontinental ballistic missile development at Sanum-dong. What about Mr Trump? If this "new" phase of U.S.-DPRK relations is not yet being reached, why pull Mr Pomepo out of the diplomatic channel at a crucial time of inter-Korean relations? In the pipeline lies a critical summit between South Korean President Moon Jae-in and Kim Jong Un in September, and the address by a North Korean official to the UN General Assembly, also in September.
Two possible factors could have affected President Trump's abrupt decision, in addition to the letter from Kim Yong-chol. Firstly, Trump could have finally realized Pyongyang's intentions. Each time Mr Pompeo leaves negotiations with officials of the ruling Workers Party of Korea (WPK) empty-handed, the failed talks favour Kim Jong Un. The last visit Pompeo made to Pyongyang in July was notoriously snubbed by Mr Kim, with the visit criticized by the North Korean foreign ministry as exhibiting "gangster-like" behaviour in its insistence on CVID.
Moreover, Pyongyang can buy time to continue its aims as a nuclear state, and time to abide by its vague pledges in the inter-Korean and Singapore summit statements. Perhaps Washington is realizing how deals with Pyongyang are not as simple as hiring and firing employees. The game of international relations is not easy.
Secondly, Mr Trump's cancellation of the summit owing to the lack of "sufficient progress" being made on North Korea's denuclearization may, however, show the hardening of his dogged commitment to the 'complete, verifiable, irreversible, dismantlement' (CVID) of North Korea; a deal Pyongyang is never going to accept. Yet has the complexity of "making sufficient progress" on the North Korean issue dawned? Cancelling Mr Pompeo's visit now could show that resolving the issue of North Korea is not simply between Washington and Pyongyang. Seoul and Beijing remain vital players. Were Washington to go about it alone, it would be a diplomatic faux pas, especially in light of President Moon Jae-in's Liberation Day speech on August 15, asserting that "development in inter-Korean relations are not the by-effects of progress in the relationship between the North and the United States." Seoul is a key "protagonist", to use Mr Moon's words.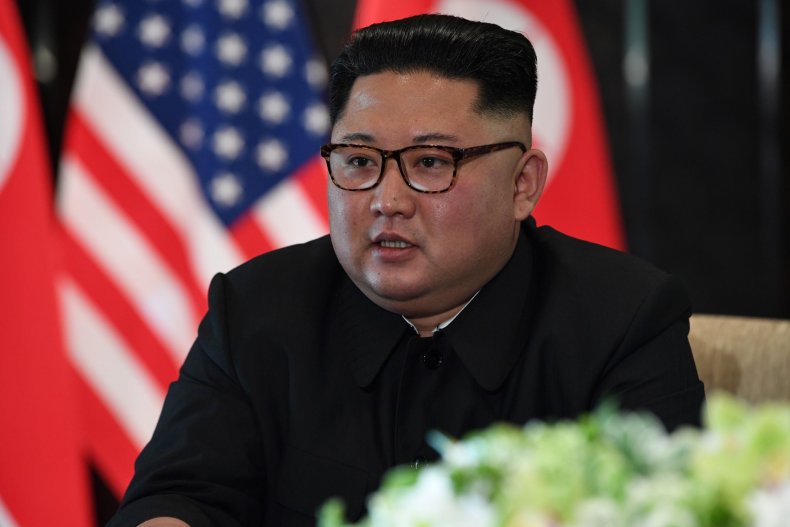 Furthermore, Mr Trump blamed China as part of his decision to annul Mr Pompeo's visit. One week before, Washington enforced sanctions on Beijing—for aiding trade with North Korea, banned under UN Security Council sanctions—and now, the Twitter-based assertion that China is not "helping with the process of denuclearization as they once were." Yet the consequences of blaming China will not go unnoticed, just as Moon Jae-in reiterates how Beijing and Seoul "agreed to further develop the strategic partnership between the two countries." Washington-Beijing ties remain at stake.
Interestingly, the content of the president's tweet must also be scrutinized. Mr Trump stated that the lack of "sufficient progress with respect to the denuclearization of the Korean Peninsula" justified his decision to call off Mr Pompeo's visit. Was it simply a Freudian slip to use the term "denuclearization of the Korean Peninsula?" This vague term of denuclearization of the Korean Peninsula has been something to which Pyongyang has affirmed to work towards, as part of the Singapore summit declaration. In the eyes of Kim Jong Un, this is simple: if the U.S. can have nuclear capability, why should North Korea be prevented from doing so? If North Korea should abandon its nuclear arsenal, so should America.
Moreover, Kim Jong Un desires a "phased and synchronized" process of denuclearization, as he stated to Xi Jinping, in May of this year. Not only does Pyongyang wish for the elimination of U.S. threat to North Korea, it wants a gradual process where it only abandons some nuclear capability in return for economic assistance and sanctions relief. Crucially, North Korea also wants to the U.S. to sign a declaration ending the Korean War, before any nuclear negotiations occur. Yet, Washington is unwilling to budge.
Despite the North Korean foreign ministry stating that Trump "is expressing gratitude to our goodwill measures for implementing the DPRK-U.S. joint statement," Washington's foreign policy vis-à-vis Pyongyang remains in a state of chaos. We must not rule out rifts within the Trump administration. It seems plausible that National Security Adviser John Bolton played a part in Mr Trump's decision to cancel Mr Pompeo's visit. Yet, Bolton's hawkish stance towards getting North Korea to abandon its nuclear arsenal contrasts with Defense Secretary James Mattis's recent statement affirming that decisions to suspend joint US-ROK military exercises—which Pyongyang has constantly seen as a source of threat—had not been made.
Indeed, both sides must be prepared to make unpalatable concessions, or else no deal will be reached.
Washington and Pyongyang remain in diplomatic stalemate, and North Korea's nuclear weapons are not going anywhere.
Edward Howell is an Economic and Social Resarch Council Scholar in International Relations at the University of Oxford, U.K., where he is a D.Phil. candidate in International Relations at the Department of Politics and International Relations.
The views expressed in this article are the author's own.​​