Trump on Omarosa: 'She's a Lowlife'
A reporter asked President Trump on Saturday, "Do you feel betrayed by Omarosa?"
The President responded, "Lowlife. She's a lowlife."
Omarosa Manigault Newman was one of Trump's longest-serving associates up until she was fired in December 2017 by chief of staff John Kelly and was escorted from White House premises.
She recounts her time in the White House in her new tell-all memoir, Unhinged: An Insider's Account of the Trump White House. In the book she details the various unsavory activities she witnessed during her short term.
In her book, the former Apprentice star claims that she was offered $15,000 a month to keep quiet after she was fired from her position and that she refused the offer. She also writes that Trump's daughter-in-law Lara Trump offered her a high-paying job as a diversity outreach advisor under the condition she sign a nondisclosure agreement, which banned her from speaking publicly about the president, vice president, and their respective families.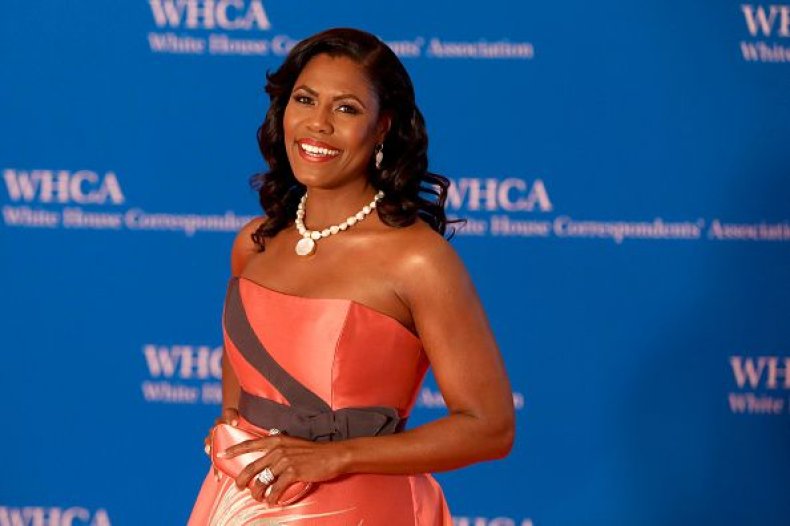 Manigault Newman also questions the President's mental health in the book. "All we need to remember is that Trump loves the hate," she wrote. "He thrives on criticism and insults. He delights in chaos and confusion. Taking to Twitter to call him names only fuels him and riles his base. To disarm him, starve his ego; don't feed into it."
Her most recent public comments include the accusation that the President is starting a race war.
"If he wants to start a race war, he's succeeding," she said on Saturday.
According to previous Newsweek reports, she has also accused Trump of saying the N-word, of which she claims to have audio.