Trump Once Discussed Being President and Getting Killed by Black People With Howard Stern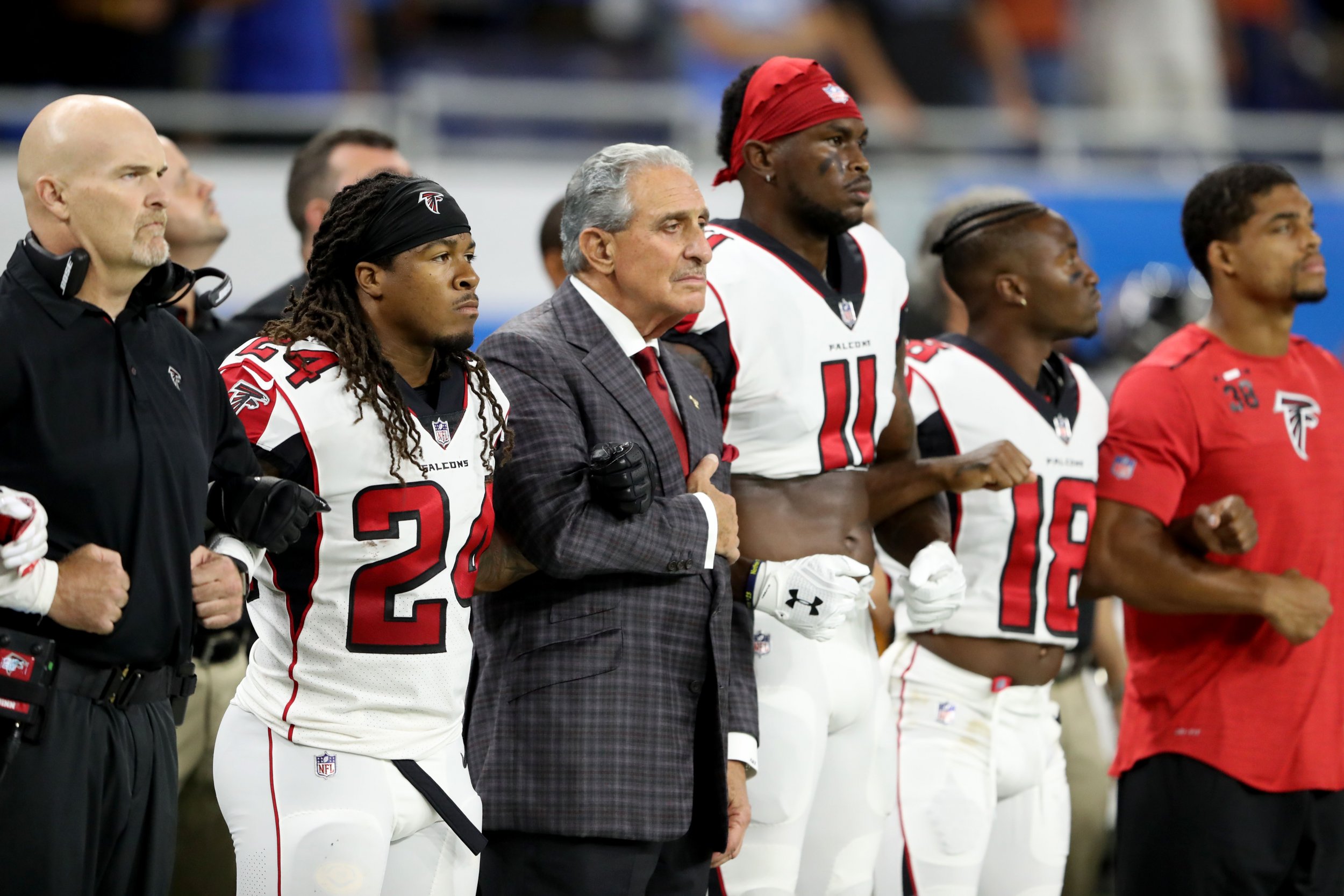 Donald Trump once acknowledged during an interview with Howard Stern that there may be "some racism" in America, and asked whether black people would kill him if he became president on a ticket with Oprah Winfrey.
The Republican discussed his potential run for office with the popular TV star at one point during 15 hours of interviews with The Howard Stern Show between 1993 and 2015 that have been exclusively obtained by Newsweek.
In a 1999 interview, Stern told Trump he would likely become the victim of an assassination attempt by African-Americans, who he said would prefer Oprah to be president.
"In terms of getting votes, I think that Oprah would be great," Trump said. "I mean, you know…Oprah's, I'm very friendly with Oprah and I think she's great."
Stern responded: "Yeah but I've heard a lot of white guys say they're very nervous if you run with Oprah, because then they will kill you so Oprah can become president."
Trump said: "You think black people will kill Donald?"
"I don't think that," Stern said. "That is what these horrible racists [are] thinking. Can you imagine?"
"Well, I guess there's some racism out there. On occasion you do see racism," Trump replied.
The contents of the interview, part of an archive that Factba.se has just added to its growing online database of every statement the president has made publicly in his lifetime, have been released as discussions over race and police brutality against African-Americans have taken center stage following the NFL protests last weekend.
Trump has made clear his feelings about players taking a knee to protest, stating on Friday at a rally in Alabama: "Wouldn't you love to see one of these NFL owners, when somebody disrespects our flag, to say, 'Get that son of a b***h off the field right now. He's fired. He's fired.'"
The president's comments came a day before he rescinded a White House invitation to NBA star Stephen Curry in a tweet Saturday, after the player suggested he was not sure he would attend.
"You know, some owner is going to do that. He's going to say, 'That guy that disrespects our flag, he's fired.' And that owner, they don't know it, [but] they'll be the most popular person in this country," Trump added at the rally.
The White House legislative affairs director, Marc Short, insisted that Trump did not see the kneeling issue "through a racial lens," in defending his comments on Sunday.
"They're trying to make a political issue out of this," Short told Fox News on Sunday.
"The president is not looking at this through a racial lens," he added after he was questioned over the issue of race.
Stern and Trump discussed race on more than one occasion, with the recently obtained transcripts also including the host asking Trump whether he would "freak out" if his daughter Ivanka dated someone who was not white.
"What if Ivanka's dating a black guy, will that freak you out?" Stern asked Trump.
"You know, of course it wouldn't matter to me, right," Trump replied, as Stern asked him why he was looking at his co-host Robin Quivers.
"I'm looking at Robin... it would never, of course something like that would never bother me," Trump said as Quivers joked that Chris Rock was "here to date your daughter."
Trump's attitude toward racism has been highlighted in recent weeks following the Charlottesville, Virginia, violence and the president's much-criticized response to what happened: insisting there was blame "on both sides" of the white supremacist rally and that not everyone who attended the rally was a white supremacist.