Trump Organization Slams NY AG Letitia James, Says She is 'Misleading' Public, Has No Case
The Trump Organization has forcefully responded to Tuesday's announcement from New York Attorney General Letitia James that her office was taking legal action against members of the Trump family, including former President Donald Trump.
In its sharply-worded response, former President Donald Trump's company accused James of "misleading the public" and said that "she has no case."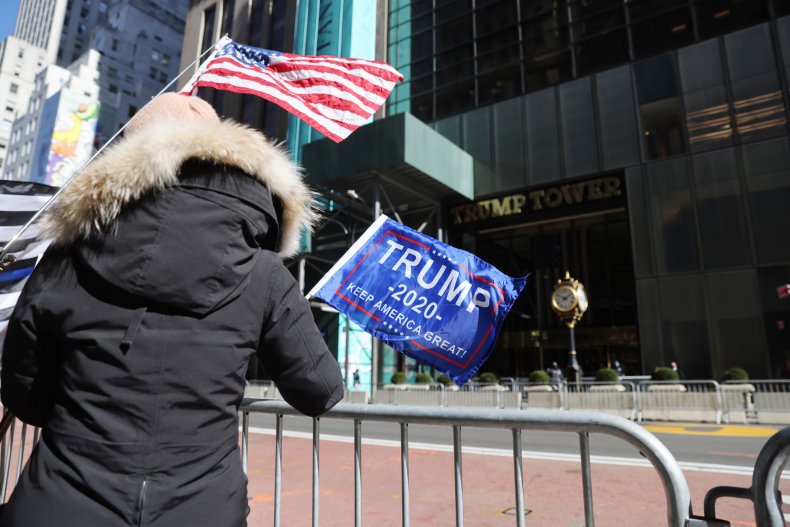 On Tuesday evening, Letitia James' office announced on Twitter that "we are taking legal action to force Donald Trump, Donald Trump, Jr. and Ivanka Trump to comply with our investigation in the Trump Organization's financial dealings. No one in this country can pick and choose if and how the law applies to them."
In a follow-up tweet, James' office said, "Donald Trump, Donald Trump, Jr., and Ivanka Trump have all been closely involved in the transactions in question so we won't tolerate their attempts to evade testifying in this investigation."
James' office is currently looking into the financial dealings of the Trump Organization as to whether the organization and Donald Trump "misstated the value of Mr. Trump's assets on annual financial statements, tax submissions, and other documents and made other material representations provided to third parties in order to secure loans and insurance coverage and obtain other economic and tax benefits."
On Wednesday morning, a spokesperson for the Trump Organization shot back, saying that James has "defrauded New Yorkers basing her entire candidacy on a promise to get Trump at all cost without having seen a shred of evidence of every conceivable ethical rule."
The Trump Organization's response said that the company felt James' announcement Tuesday is nothing more than a public relations stunt. "So, in response to Trump suing her and filing multiple ethical complaints, and on the heels of her failed governor's race, she has no choice but to mislead the public yet again by misrepresenting the facts and ignoring her own inflammatory comments," the Trump Organization's statement said.
During the investigation, James alleged that on financial statements in 2015 and 2016 the former president stated that his triplex apartment was worth more than $300 million based on its 30,000 square foot size. However, according to reports, the actual size of the apartment is just under 11,000 square feet.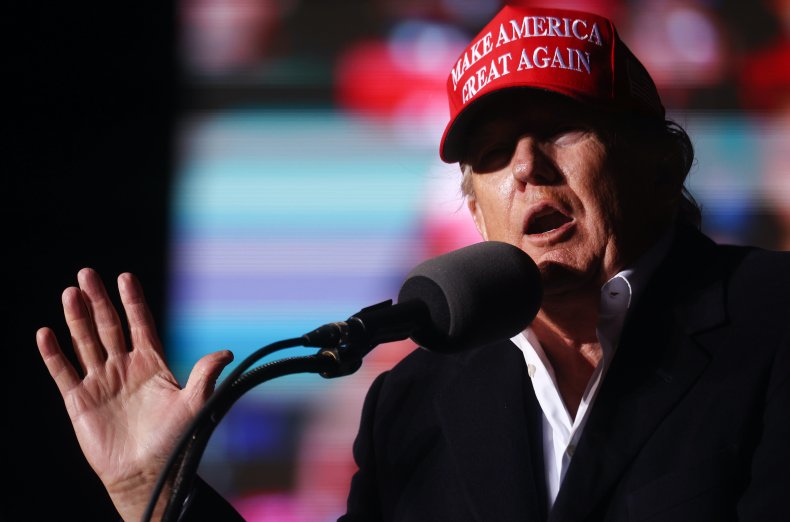 Then, in 2017, according to Trump's financial statement, the value of the apartment was altered once again. At that time, its stated value was shown as $116.8 million, with its size listed as 10,996 square feet.
In early January, as a part of the investigation, the Attorney General's office issued subpoenas to the former president, Donald Trump Jr. and Ivanka Trump. However, at the time of that filing, lawyers for the Trump family said motions had been made to squash the subpoenas.
Eric Trump, a son of former President Donald Trump and the executive vice president of the Trump Organization, also countered Wednesday calling out James for "abuse of office and ethical misconduct."
Newsweek reached out to the New York Attorney General's Office for comment but did not hear back before publication.