Trump Met Pope Francis and Changed His Twitter Banner to Prove it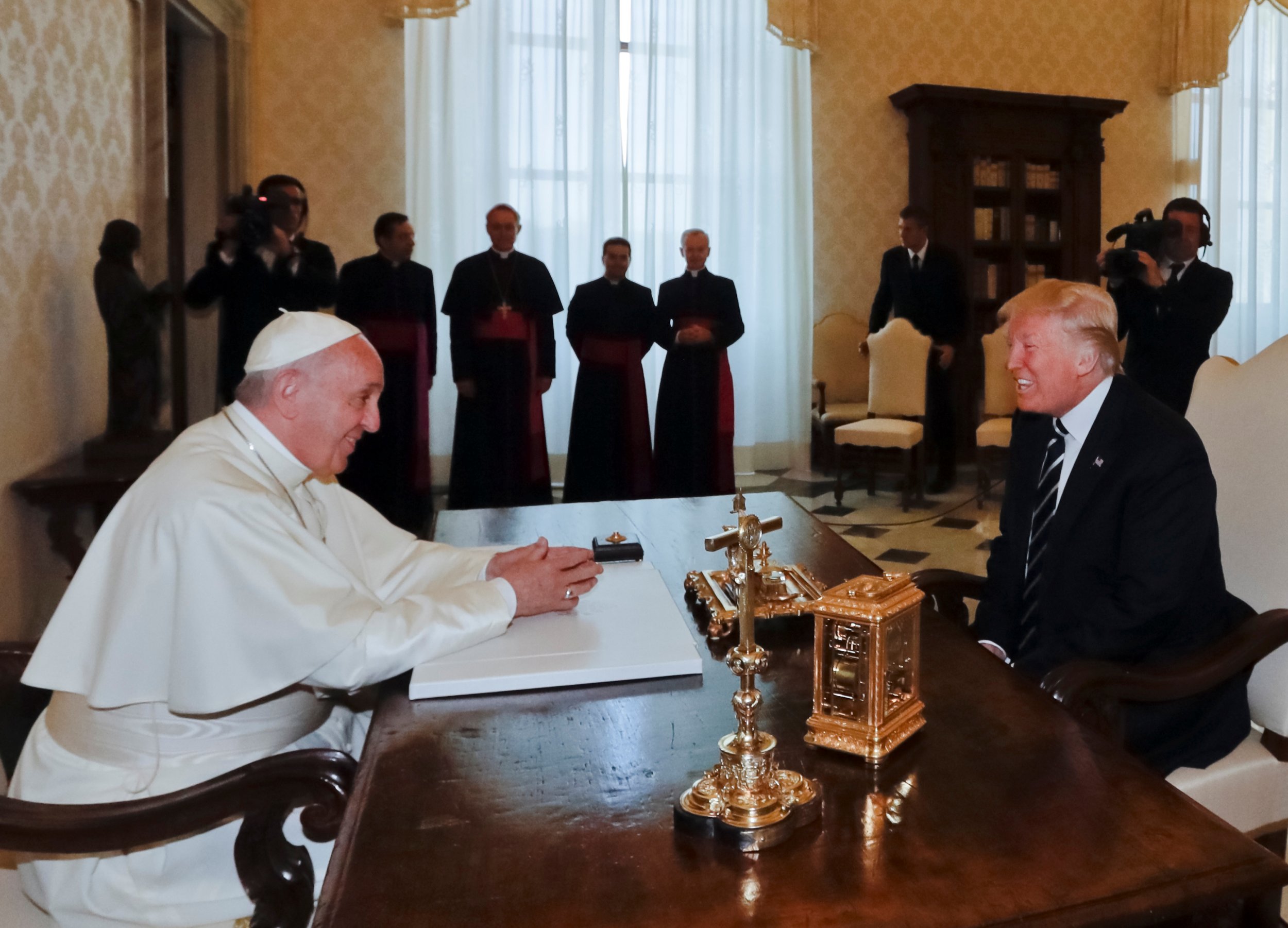 President Donald Trump seems to have put put his previous criticism of Pope Francis firmly in the past after meeting the Holy Father at the Vatican Wednesday.
As a symbol of the increased respect for the head of the Catholic Church, now both Trump's personal and presidential Twitter accounts display an image of him sitting across from Pope Francis, smiling.
Trump's personal Twitter account banner previously displayed a picture of his visit to the Western Wall during his trip to Israel, while the POTUS account showed an image of the president and the First Lady with Israel's prime minister and his wife and Israel's president and his wife.
It remains unclear whether the Twitter banners will keep changing as the president's inaugural four-nation trip continues, but Trump was certainly impressed by his visit to the Vatican.
"Honor of a lifetime to meet His Holiness Pope Francis. I leave the Vatican more determined than ever to pursue PEACE in our world," Trump wrote in a tweet after his private 30-minute audience with the Pontiff.
The Pope gifted the president his latest encyclical Laudato Si', which deals with taking care of the environment. Having famously described climate change as a "hoax," Trump may learn important lessons from the Pope's writings, which he promised to read. At the end of the meeting, Trump told the Pontiff: "I won't forget what you said."
The picture of the two leaders may not be the only one to be remembered as iconic. Another picture portraying Ivanka Trump and Melania Trump wearing black dresses and veils, the president smiling and the Pope's stern look was satirized mercilessly on social media.
An Italian funeral service provider known for its irreverent social media posts shared the image on Facebook with the caption: "We tried to turn it into a meme but there's nothing to add. It's perfect the way it is."
Others decided to Photoshop the image after all.
Others drew comparisons with the Addams family.