Trump Is More Popular Than Polls Suggest Because of Biased Media and Polling, Scaramucci Argues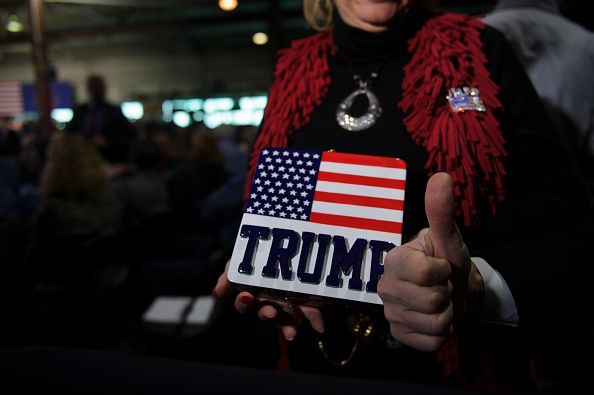 Anthony Scaramucci, who lasted as White House spokesman for just 11 days, has argued that Donald Trump has enjoyed a historically productive year and that people are very happy with what he has accomplished, despite the president's exceptionally low approval ratings.
Related: Is Trump Losing His Base? A Year Into Presidency, Approval Ratings Down Among Republicans
"Trump's approval ratings, like his pre-election poll numbers, are not an accurate representation of his true popularity. Media bias and sampling errors prevent the figures from having any credibility," Scaramucci wrote in an op-ed for USA Today published on Friday.
"Democrats have tried to create palace intrigue and stoke culture wars to deflect from their own lack of policy solutions for the middle class, but the silent majority is still not fooled."
The op-ed was published one day after an NPR poll revealed that 53 percent of Americans believe that Trump's first year in office was a failure. A full 61 percent of respondents said that Trump had divided the country since the election.
Multiple approval rating polls have shown Trump to be the most unpopular president in history approaching the end of his first year in office.
But Scaramucci, a staunch Trump supporter, wrote that the numbers aren't an accurate reflection of how the majority of Americans feel about Trump's achievements.
Instead, he argued that Americans are happy with the fact that Trump eliminated government regulations, changed the tax code, and drove ISIS to the "brink of destruction."
"The anti-Trump movement has thrown the kitchen sink at the president in an effort to distract from his historic policy achievements," Scaramucci wrote.
Nevertheless, polling shows that over half of Americans disapprove of the tax bill. And some analysts suggest that the President hasn't been as successful at cutting regulation as he would like people to believe. A review by Bloomberg of Trump administration claims about regulatory action found that the administration took credit for killing or delaying hundreds of rules that were pending or hadn't gone into effect, including rules that were already killed by former President Barack Obama.
Still, Scaramucci's comments serve as a rebuttal to a piece published in December by USA Today's editorial board, which suggested that Trump is unfit to clean toilets in Obama's presidential library.
"This isn't about the policy differences we have with all presidents or our disappointment in some of their decisions. Obama and Bush both failed in many ways," the editorial board wrote.
"Donald Trump, the man, on the other hand, is uniquely awful. His sickening behavior is corrosive to the enterprise of a shared governance based on common values and the consent of the governed."