In Oklahoma, the number of daily new COVID-19 cases is trending upwards. Yet, President Donald Trump plans to hold his first re-election rally for months in Tulsa this Saturday, inside a 19,000-capacity arena, despite warnings that the event is hazardous to public health.
Modeling of infection rates among the population suggests that dozens of people who show up to the Trump rally at Tulsa's BOK Center may be harboring the COVID-19 virus. Many of those infected with the new strain of coronavirus are asymptomatic.
An event risk planning tool developed at Georgia Tech uses real-time COVID-19 data from across the states to estimate the chances that infected people will be at an event, also taking into account the likely crowd size.
This tool shows that an event with 19,000 people in Oklahoma has more than a 99 percent chance that at least one person there will be infected with the COVID-19 virus.
Professor Joshua Weitz of Georgia Tech leads the team in the biological sciences department that built the tool. He cited the circa 1,650 new confirmed cases in Oklahoma over the past fortnight and said a conservative estimate would put that as a 10:1 undercount of the reality.
Not all COVID-19 cases are detected, meaning that infection rates are likely much higher than the official figures show. So, with potentially 16,500 recently active cases in Oklahoma, around 0.4 percent of the near 4 million population is infected.
The infectious period is around five days, which Weitz said means there might be between a 0.1 percent to 0.2 percent chance of a person in Oklahoma carrying an infection, which "translates into dozens of infected individuals who arrive at that event," he told Newsweek.
"Large events inside compound risk, because there are more opportunities to interact with larger numbers of people [and] close contact compounds risk," Weitz said.
"In my view: The Trump Tulsa indoor rally risks the health of many. It would be dangerous to hold the event as planned… [The rally] presents a significant public health risk and will almost certainly accelerate the spread of COVID-19."
Trump's Tulsa rally is looking likely to be a sellout event, as with many of his previous rallies, and the organizers appear set to use the BOK Center's full capacity, though the precise details are still being finalized. At full capacity, social distancing may not be possible.
Brad Parscale, Trump 2020 campaign manager, said on Twitter there had been more than 800,000 requests for tickets to the event, reflecting the level of demand for what will be Trump's first rally in three months.
If 0.2 percent of the 19,000 attending were also infected, that would be 38 people mixing in with the crowd and potentially spreading infection in Tulsa and beyond. Scientists have linked mass gatherings to the rapid and geographic spread of COVID-19 early on in the pandemic.
Peter Drobac, a physician and an infectious diseases specialist at the University of Oxford's Saïd Business School, pointed to alarming facts that highlight the risks of holding the Tulsa rally.
New COVID-19 cases are surging in Oklahoma. On Friday the state reported its highest single-day increase in new cases to date. Neighboring states, from which rally attendees may travel, are also reporting spikes in new infections.
"If you tried to design a superspreader event for COVID-19, it would look a lot like one of these rallies," Drobac told Newsweek. "It's perfectly designed to foster the spread of a respiratory virus. I worry about the risk to attendees, to their loved ones, and to the president."
The risk of becoming infected is acknowledged by the Trump campaign, which includes a legal waiver on its sign-up page for tickets.
"By clicking register below, you are acknowledging that an inherent risk of exposure to COVID-19 exists in any public place where people are present," the waiver states.
"By attending the Rally, you and any guests voluntarily assume all risks related to exposure to COVID-19 and agree not to hold Donald J. Trump for President, Inc.; BOK Center; ASM Global; or any of their affiliates, directors, officers, employees, agents, contractors, or volunteers liable for any illness or injury."
The rally falls under the Centers for Disease Control and Prevention's (CDC) "highest risk" category for the spread of COVID-19 at events and gatherings.
"Highest risk: Large in-person gatherings where it is difficult for individuals to remain spaced at least 6 feet apart and attendees travel from outside the local area," the CDC guidance states.
"Cloth face coverings are strongly encouraged in settings where individuals might raise their voice (e.g., shouting, chanting, singing)."
Dr. Bruce Dart, director of Tulsa City-County Health Department, told local newspaper Tulsa World on Saturday that the city is seeing a "significant increase in our case trends" and, as such, a "large indoor rally with 19-20,000 people is a huge risk factor."
"I think it's an honor for Tulsa to have a sitting president want to come and visit our community, but not during a pandemic," said Dart.
"I'm concerned about our ability to protect anyone who attends a large, indoor event, and I'm also concerned about our ability to ensure the president stays safe as well...I wish we could postpone this to a time when the virus isn't as large a concern as it is today."
The Trump campaign and BOK Center are taking steps to mitigate some of the risk.
"The campaign takes the health and safety of rally-goers seriously and is taking precautions to make the rally safe," Erin Perrine, deputy communications director for the Trump Campaign, told Newsweek in a statement.
"Every single rally goer will have their temperature checked, be provided a face mask and hand sanitizer. We are also taking precautions to keep rally-goers safe in the Oklahoma heat—including providing water bottles to keep people hydrated."
The BOK Center's event page for the Trump rally states: "BOK Center is taking extra precautions to increase sanitation efforts for this event and other events moving forward.
"Employee temperature screenings and necessary personal protective equipment for employees will be enforced. Additional hand sanitizer stations and increased cleaning of high-touch areas will also be conducted. Guests will be temperature screened upon entry and masks will be provided."
In a statement, the BOK Center said: "BOK Center is operated on behalf of its owner, the City of Tulsa, and the Tulsa Public Facilities Authority, in accordance with applicable rules, regulations and protocols.
"The Oklahoma 'Open Up and Recover Safely' (OURS) guidelines, under which entertainment venues reopened as of May 1, 2020, indicate that business owners or local officials should determine event configurations.
"Government officials have advised that the campaign rally as planned is consistent with the guidance for the OURS plan for entertainment venues, however, in the event that the governing authorities impose new restrictions, we will notify the event organizers immediately."
Larry Kudlow, Trump's economic adviser in the White House, told CNN's State of the Union program on Sunday that Tulsa rally attendees should wear masks and uphold the social distancing guidelines.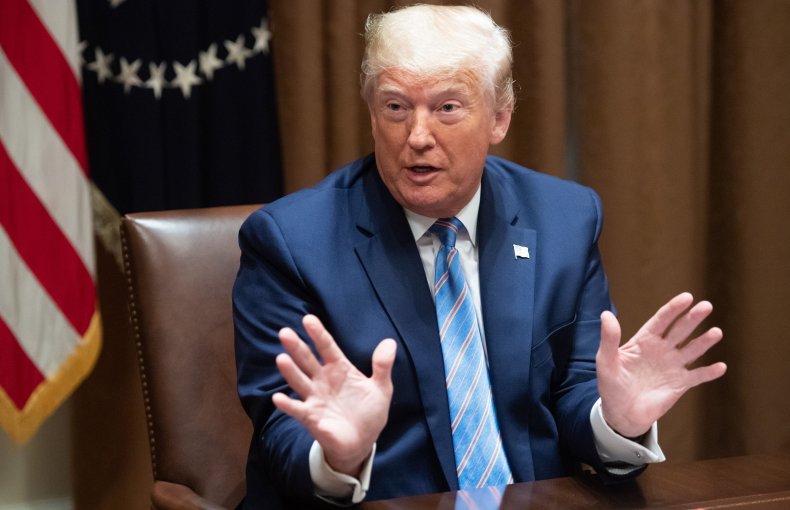 This article was updated with a statement by the BOK Center.