Trump Records Recovered From Florida Had Classified Info: National Archives
The National Archives has announced that classified information was in the records the organization collected from former President Donald Trump.
In a letter to the House Committee on Oversight and Reform, U.S. Archivist David S. Ferriero said that the Archives are currently processing the inventory of information they recently retrieved from Trump's Mar-a-Lago residence. However, he also revealed that some of the records that have been processed contained classified information.
"NARA has identified items marked as classified national security information within the boxes," wrote Ferriero. "Because NARA identified classified information in the boxes, NARA staff has been in communication with the Department of Justice."
While the documents with this information were not identified in the letter, they could involve North Korean leader Kim Jong Un. Newsweek previously reported that correspondence between the two leaders was obtained in Mar-a-Lago. NARA has not commented on these reports.
The letter also detailed how some communications were unable to be initially archived. It is unknown the contents of these communications. However, NARA is attempting to recover some of these interactions.
"NARA has identified certain social media records that were not captured and preserved by the Trump Administration," wrote Ferriero. "NARA has also learned that some White House staff conducted official business using non-official electronic messaging accounts that were not copied or forwarded into their official electronic messaging accounts, as required by section 2209 of the PRA."
These were not the only revelations made in the letter from Ferriero. He also provided an update on 2018 reports that Trump's administration was reconstructing documents that the former President had torn apart. While some of these documents were given in-tact to NARA, some remain lost and destroyed.
"After the end of the Trump Administration, NARA learned that additional paper records that had been torn up by former President Trump were included in the records transferred to us," he wrote. "Although White House staff during the Trump Administration recovered and taped together some of the torn-up records, a number of other torn-up records that were transferred had not been reconstructed by the White House."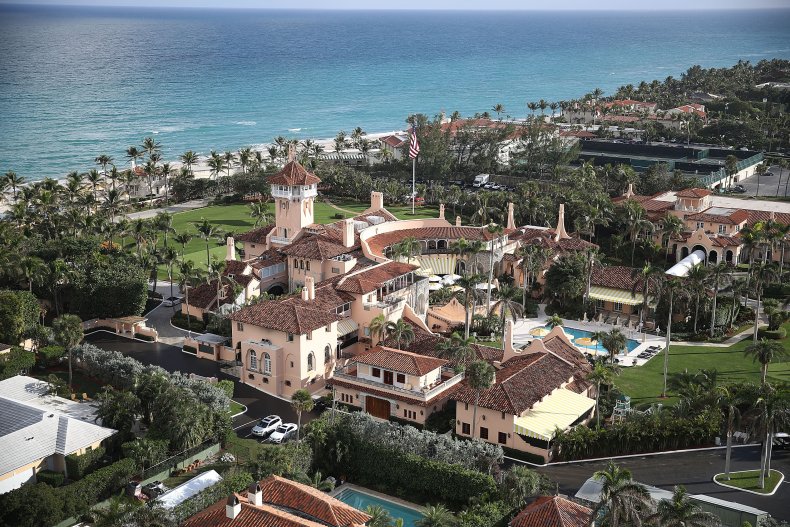 The release of this letter comes after NARA obtained records previously located in Mar-a-Lago, Trump's Florida residence and private club. While reports began circulating that NARA raided the complex, they denied these rumors, saying that their presence on the property was pre-determined by them and Trump officials.
"When a representative informed NARA in December 2021 that they located some records, NARA arranged for them to be securely transported to Washington," the organization said in a statement at the time. "NARA officials did not visit or "raid" the Mar-a-Lago property."
The National Archives turned down requests for comment when contacted by Newsweek.
Update 2/18/2022 at 3:48 p.m. EST: This story has been updated to include additional information.