Trump in Transition: President-Elect to Release Video Outlining 'Legislative Priorities'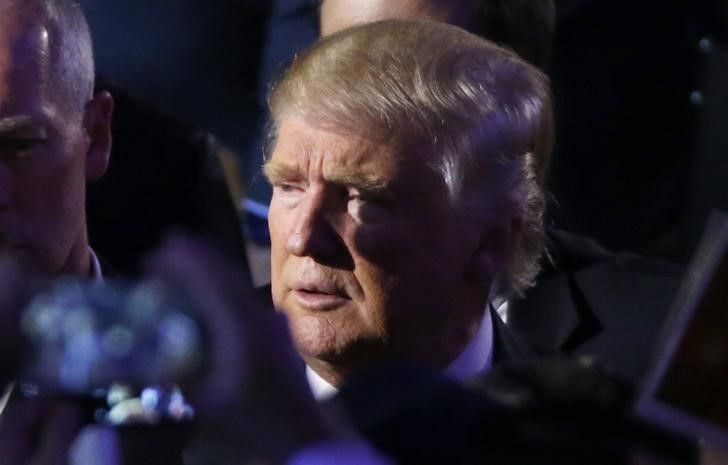 Welcome to Newsweek's daily rundown of President-elect Donald Trump's transition process. There are about 4,000 positions to fill, and we'll be keeping track of appointees through the January 20 inauguration.
Cabinet nominee tally: 2
Attorney General: Jeff Sessions
CIA Director: Mike Pompeo
White House staff tally: 3
Chief of Staff: Reince Priebus
National Security Advisor: Lt. General Michael Flynn
Senior Counselor: Stephen Bannon
After a weekend of meetings in New Jersey, the president-elect returned to his residence in Trump Tower, in New York City. It emerged over the weekend that Trump's wife, Melania, and 10-year-old son Barron will remain in New York after Inauguration Day so Barron can finish school.
The list of visitors taking the trip up the gilded elevator to see Trump on Monday include:
Representative Tulsi Gabbard, a Democrat from Hawaii and an Iraq war veteran who is reportedly being considered for roles including secretary of state, secretary of defense and U.N. ambassador
Former Texas Governor Rick Perry
Oklahoma Governor Mary Fallin
Former Labor Secretary Elaine Chao
Newt Gingrich, the former House speaker who has already said he won't be taking a position in the new White House
Executives and anchors from the five biggest networks in the U.S.: ABC, NBC (including MSNBC), CBS, CNN and Fox News
Speaking to the press during the Trump transition team's daily briefing, Jason Miller, the team's communications director, said it would be "premature" to comment on reports that Gabbard is being considered for U.N. ambassador. No new cabinet or administration nominees were named by the transition team on Monday.
Miller added during the call that Trump will release a video later on Monday running through his "legislative priorities and actions." The video is expected to include comments on trade, the Trans Pacific Partnership, energy, regulations, national security—specifically "defending U.S. infrastructure from cyber attacks"—and immigration, notably the abuse of certain visa programs.
Trump has previously said that he'll seek to crack down on the H-1B visa program, which is designed to allow highly skilled foreign workers become employees at U.S. companies. Tens of thousands of workers, largely in the technology industry, enter the U.S. on H-1B visas every year, but Trump said he wants to "end forever the use of the H-1B as a cheap labor program." Alabama Senator Jeff Sessions, who was offered the position of attorney general by Trump last week, has also been critical of the program.
When asked if Trump has made any comment on the lack of diversity in his picks so far—five white men have been named—Miller said, "Obviously we still have a long way to go," but those chosen for cabinet and administration positions will be "diverse."
"I would keep tabs on people who have come through so far," he added.
Trump will be spending Thanksgiving at his Mar-a-Lago resort, departing Tuesday afternoon or Wednesday morning. The Tampa Bay Times reports that the FAA put flight restrictions in place around the resort from Tuesday to Friday.
Trump and his transition team spent the weekend at the president-elect's Trump National Golf Club in Bedminster, New Jersey. On Saturday, Trump met with former Massachusetts Governor Mitt Romney, who is a possible selection for secretary of state, and Michelle Rhee, a contender for education secretary. The discussion with the latter "included the possibility for increasing competition through charter and choice schools," according to the Trump transition team.
On Sunday, Trump met with former New York City Mayor Rudy Giuliani and New Jersey Governor Chris Christie, who was recently booted from heading up the transition team and replaced by Vice President-elect Mike Pence.