Remdesivir Treatment for Trump Costs More For an Average American Than What He Reportedly Paid in Taxes
A candidate for the U.S. Senate has joined others on social media in comparing the cost of the coronavirus treatment President Donald Trump is undergoing with one of his reported tax bills.
With Trump now in hospital following the revelation that he and the first lady, Melania Trump, had tested positive for the coronavirus, the world's attention has been drawn firmly away from the report claiming the president had paid no taxes at all in 10 of the previous 15 years.
Trump has dismissed The New York Times report as "fake news," but the figure of $750 in tax that the publication said was paid by the president in 2016 and 2017 has been compared with the price tag of the COVID-19 medication which he is now being treated with.
In a memo on Friday, White House physician Sean Conley said Trump was undergoing antiviral remdesivir treatment "in consultation with specialists."
In June, the drugmaker behind the medication, Gilead Sciences, announced it would charge $520 per vial of remdesivir for patients with private insurance. This would make a five-day treatment course cost $3,120, although for developed countries outside the U.S. it would be nearly $800 cheaper. It would also cost less for Americans on certain government programs.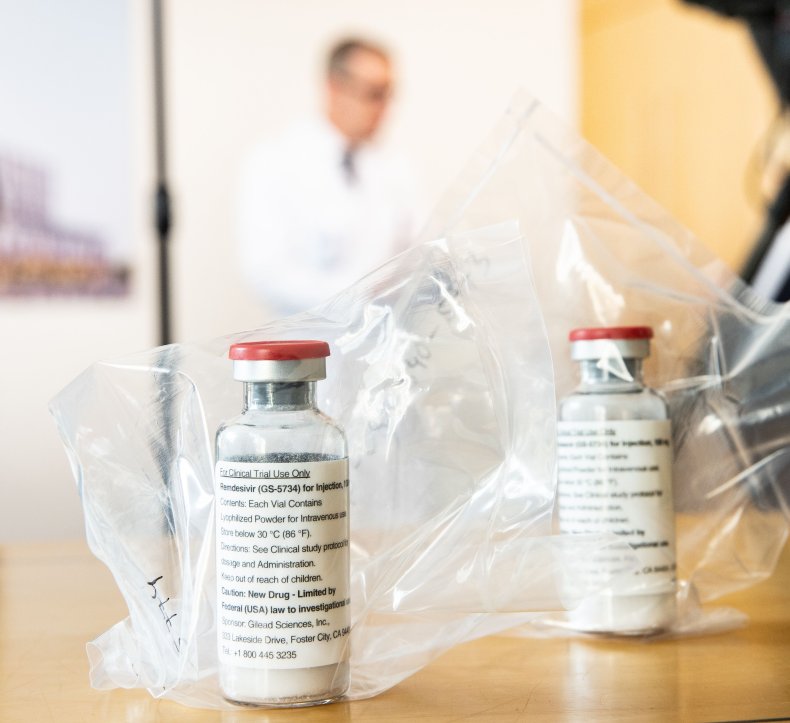 Tiffany Bond, who is a candidate in the Maine race for Senate, noted the difference in price between the president's reported tax bill and the cost of the medication, tweeting to her 44,000 followers; "Remdesivir is approximately 4 years of taxes for some taxpayers."
One Twitter user wrote: "$3,000 drug by the way... more than he paid in taxes," while another person tweeted: "Trump just started a course of remdesivir. A drug that costs $2,450 for a 5 day course. That's 3 times more than he paid in federal taxes. Don't forget, we the taxpayers foot the bill. He literally owes us money now."
Oya Energy tweeted: "For us common folks the medicine cost almost 4x what he paid in taxes," while James O. Gilbert wrote: "Trump says he doesn't believe in Socialism but he's about to get tens of thousands of dollars worth of public healthcare that he only paid $750 for." Newsweek has contacted the White House for comment.
Trump and his campaign team dismissed the claims of his tax bills as "fake news" and "riddled with gross inaccuracies."
Meanwhile, there have been only modest results backing the efficacy of remdesivir which is one of the only treatments for COVID-19.
A federally-funded study by the National Institute of Allergy and Infectious Diseases published in April found that the drug may shorten hospital stays but there was no clear evidence that it improved survival rates.
Gilead has also faced criticism over the drug's price, with Rep. Lloyd Doggett telling NPR in June that the taxpayer had taken the risk in its development. "Without a taxpayer investment of $99 million, this drug would have been abandoned."
However, the Institute for Clinical and Economic Review, or ICER, which analyzes drug pricing, said Gilead had "made a responsible pricing decision based on the evidence we have today." Newsweek has contacted Gilead for comment.
The graph below provided by Statista shows world leaders who have tested positive for the coronavirus.