Trump Responds to Paul Pelosi Attack Video
Former President Donald Trump shared his first reaction on Saturday to newly released police footage that showed the attack on Paul Pelosi last fall.
Pelosi, the 82-year-old husband of former House Speaker Nancy Pelosi, was attacked in the couple's San Francisco home in late October by suspect David DePape. Armed with a hammer, the home invader left the elderly businessman severely injured and in need of surgery for a fractured skull. DePape's comments indicated at the time that he had been targeting Nancy Pelosi, who was in Washington, D.C., at the time.
In the wake of the assault, the reaction amongst right-wing figures was swift, with many prominent politicians and pundits mocking the Pelosi family over the incident. Others, including Twitter CEO Elon Musk, amplified unfounded conspiracy theories that suggested that the attack was the result of a romantic entanglement between Pelosi and DePape.
These theories fell apart on Friday afternoon when the San Francisco Police Department released body camera footage captured by officers who responded to the scene. In the footage, DePape can be seen wielding a hammer in one hand and holding Pelosi's arm with the other. As the situation unfolds, DePape begins to swing the hammer at Pelosi, knocking him to the ground as police rush in.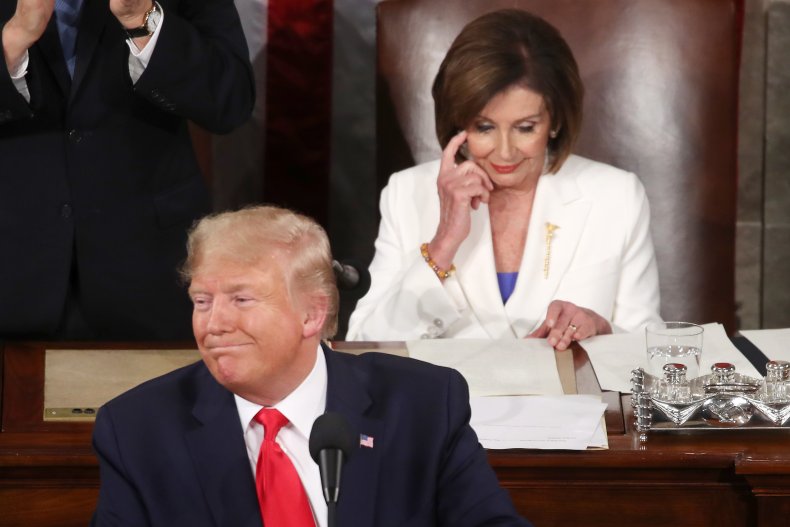 Posting to his social media platform, Truth Social, on Saturday, Trump's first reaction to the footage was far from the mockery and conspiracy-mongering of other right-wing figures, with the former president seeming to express outrage at the "nasty" footage.
"Wow, that's weird, and nasty," Trump's post read. "Not good!"
For his part, Trump's reactions to the violent incident were never as dismissive or outlandish as those of his conservative peers. While initially criticized for remaining silent on the matter, Trump eventually called the attack "a terrible thing" in an interview with a conservative news outlet, and used the topic to segue into a discussion of supporting police officers.
"With Paul Pelosi, that's a terrible thing, with all of them it's a terrible thing," Trump said. "Look at what's happened to San Francisco generally. Look at what's happening in Chicago. It was far worse than Afghanistan...We have to give the police back their dignity, their respect. They can solve the problem. But today if a police officer says something that's slightly out of line it's like the end of his life, the end of his pension, the end of his family"
Newsweek reached out to Trump's representatives for comment.