Trump Retweets Photo Showing Bernie Sanders 'Free Sh*t' Sign In Grass With Feces
Friday evening, President Donald Trump retweeted a photo showing a piece of dog feces with a fake political sign for 2020 Democratic presidential candidate Sen. Bernie Sanders (I-Vt.) stuck through it, promising "free shit."
The picture was originally posted by Twitter user Deb Porter, who identifies herself on her Twitter profile as a "Proud Trump Supporter!" Her Twitter feed is mostly retweets of pro-Trump and conservative comments and articles. Porter did not include a comment when she posted the image to her account, nor did Trump when he retweeted it. Shortly after 11 p.m. EST, however, Porter's account was suspended by Twitter, removing the tweet from Trump's timeline.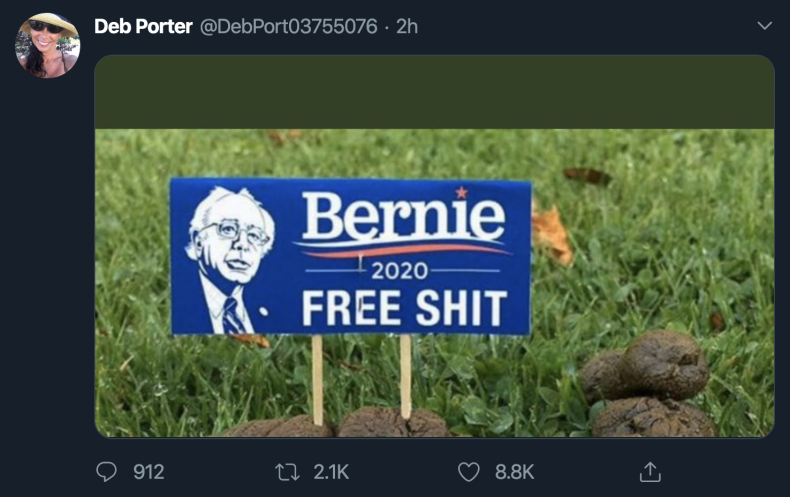 Vox reporter Aaron Rupar claimed on Twitter that Porter was a "QAnon fan account," and pointed out that the account was created only this month, and had what Rupar called "an extremely sketchy handle," referring to the string of numbers at the end of Porter's Twitter account name.
"I don't think the origin of the tweet is as pertinent as the fact that the President of the United States tweeted out a photo of a turd," reporter Helen Kennedy said, in reply to Rupar's original tweet.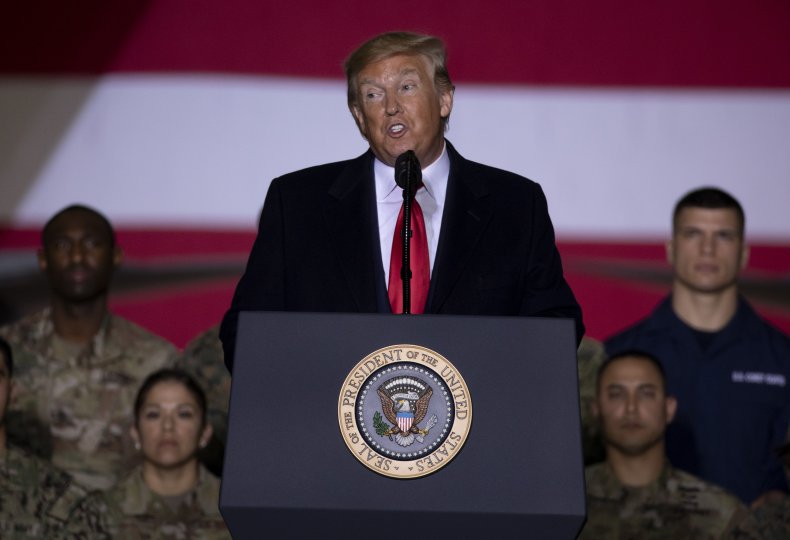 The Sanders retweet was one of many tweets from others Trump shared on his personal Twitter feed. Shortly after sharing the Sanders meme, Trump retweeted a video collage of pro-Trump memes from the account @CaliNeedsHelp and an anti-Barack Obama meme from @tweekerhateme—also suspended at the same time as Porter's account—addressing a 2018 quote from the former president that his White House "didn't have a scandal that embarrassed us."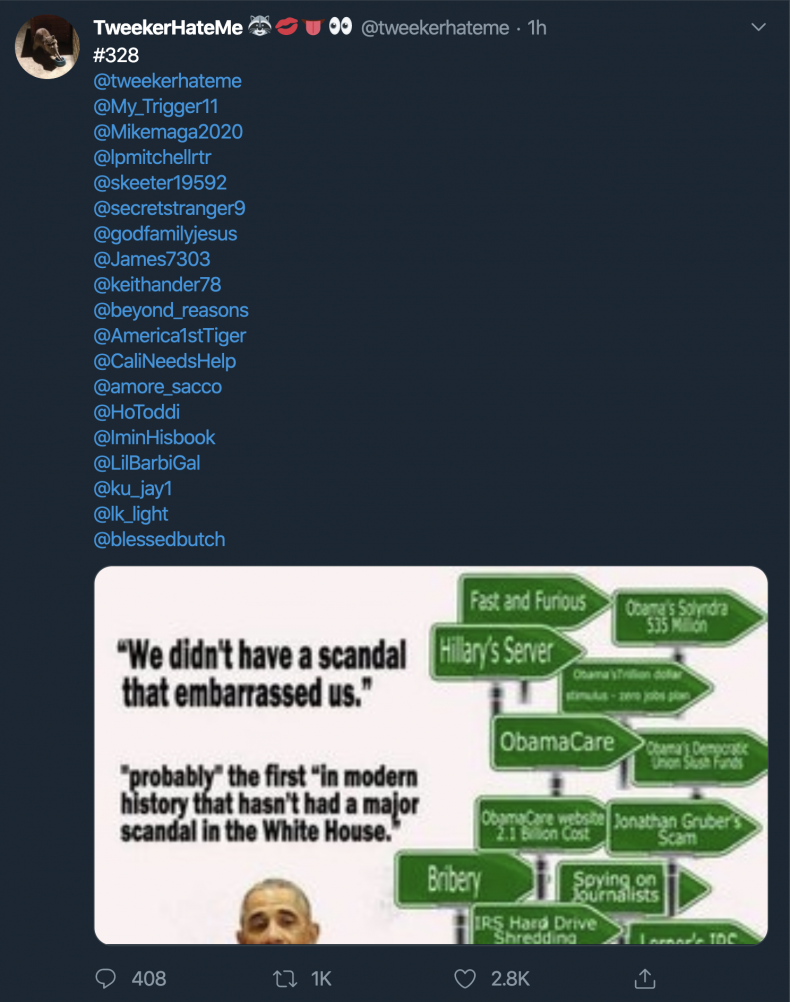 Sanders' campaign has lobbied heavily for additional government support, including Medicare for All and cancelling all student loan debt. Sanders says these plans would be paid for by increasing taxes on the rich. However, critics of his plans often dismiss them as promising "free shit." Some conservatives sell t-shirts with the slogan written in the same font as the Sanders campaign.
Trump's retweet of the anti-Sanders meme could be in response to gains the progressive candidate has made in the polls. On December 23, Newsweek reported that a Ipsos/Reuters poll showed more voters would vote for Sanders over former Vice President Joe Biden. A December poll of college students shows Sanders beating Trump in popularity 22.5 percent to 17.3 percent. The polls have not all been in Sanders' favor, however. A survey of Virginia voters last week showed Trump beating Sanders, tying with Sen. Elizabeth Warren (D-Mass.), but trailing Biden.