Trump-Russia Investigation Far From Over as Mueller Adds Veteran Cyber Prosecutor to His Team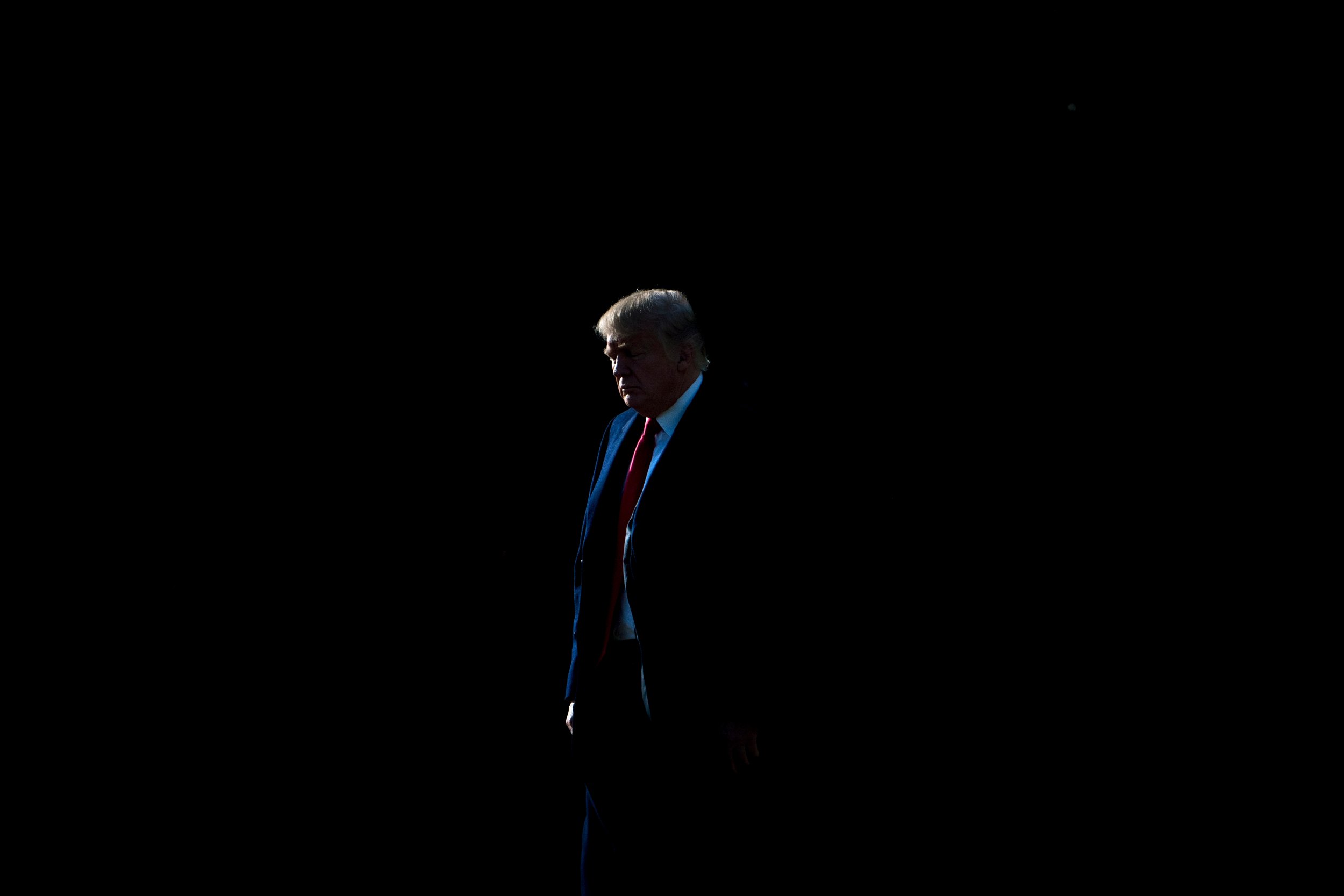 Special counsel Robert Mueller's team investigating the Trump campaign's alleged Russia ties has added a veteran cyber prosecutor—the latest sign that the investigation is far from over, contrary to what President Donald Trump's lawyer has told him.
Ryan Dickey was re-assigned from the Justice Department's computer crime and intellectual property division to Mueller's team in early November, Mueller spokesman Peter Carr confirmed to Newsweek on Wednesday.
Dickey has previously served as an assistant U.S. attorney in Virginia and has investigated several high-profile computer crime cases. In 2016, Dickey helped prosecute the Romanian hacker Marcel Lazar, who was known as "Guccifer." That same year, a Russian hacking group rebooted Lazar's moniker as "Guccifer 2.0" and took credit for hacking the Democratic National Convention. The U.S. intelligence community, however, later determined the Russian spy agency GRU had used that name to release hacked data.
Andrew Wright, a law professor at Savannah Law School and associate counsel for former President Barack Obama, said he expected Mueller would bolster his team with a cyber expert at some point, since Russia's cyber attacks on the 2016 election are so central to the inquiry.
"I have always thought that this would require a significant cyber expertise," Wright, who is not involved in the Mueller case, told Newsweek.
"The Russian portion of this is much more massive, much more multi-faceted and going to require a lot more work," he added.
Mueller's team now comprises 16 prominent investigators specializing in fields including organized crime, white-collar crime and public corruption. Sources familiar with the investigation told the Washington Post last month that the probe could last at least another year.
Trump has denied any Russian collusion and called Mueller's work a "witch hunt," with his latest condemnation of the probe coming in a Wednesday afternoon tweet. "The single greatest Witch Hunt in American history continues. There was no collusion," he wrote. "Everybody including the Dems knows there was no collusion, & yet on and on it goes. Russia & the world is laughing at the stupidity they are witnessing. Republicans should finally take control!"
Trump's lawyer Ty Cobb repeatedly assured the president through 2017 that the investigation would not run much longer. In August, Cobb told Reuters that he would be "embarrassed" if the probe lasted through Thanksgiving. Cobb later hedged, saying he hoped it wouldn't still be "haunting" Trump by the end of the year.
By the end of 2017, four of Trump's campaign associates had either been indicted or negotiated plea deals with Mueller, including former Trump campaign manager Paul Manafort and former national security adviser Michael Flynn.
Mueller's team is now reportedly trying to set up an interview with Trump, something the president has so far refused to commit to.
Norm Eisen, Obama's former ethics czar, told Newsweek Trump can't afford to play fast and loose with the truth if Mueller gets him to sit down for a talk. "[I]ndeed, there is a long history of Trump being less than candid in depositions," he said via email. "If he does that with Mueller, the consequences will, unlike in the past, be devastating for [Trump]."