Trump Is Cool With Putin Because He Thinks Russia Is In A 'Friendly Posture'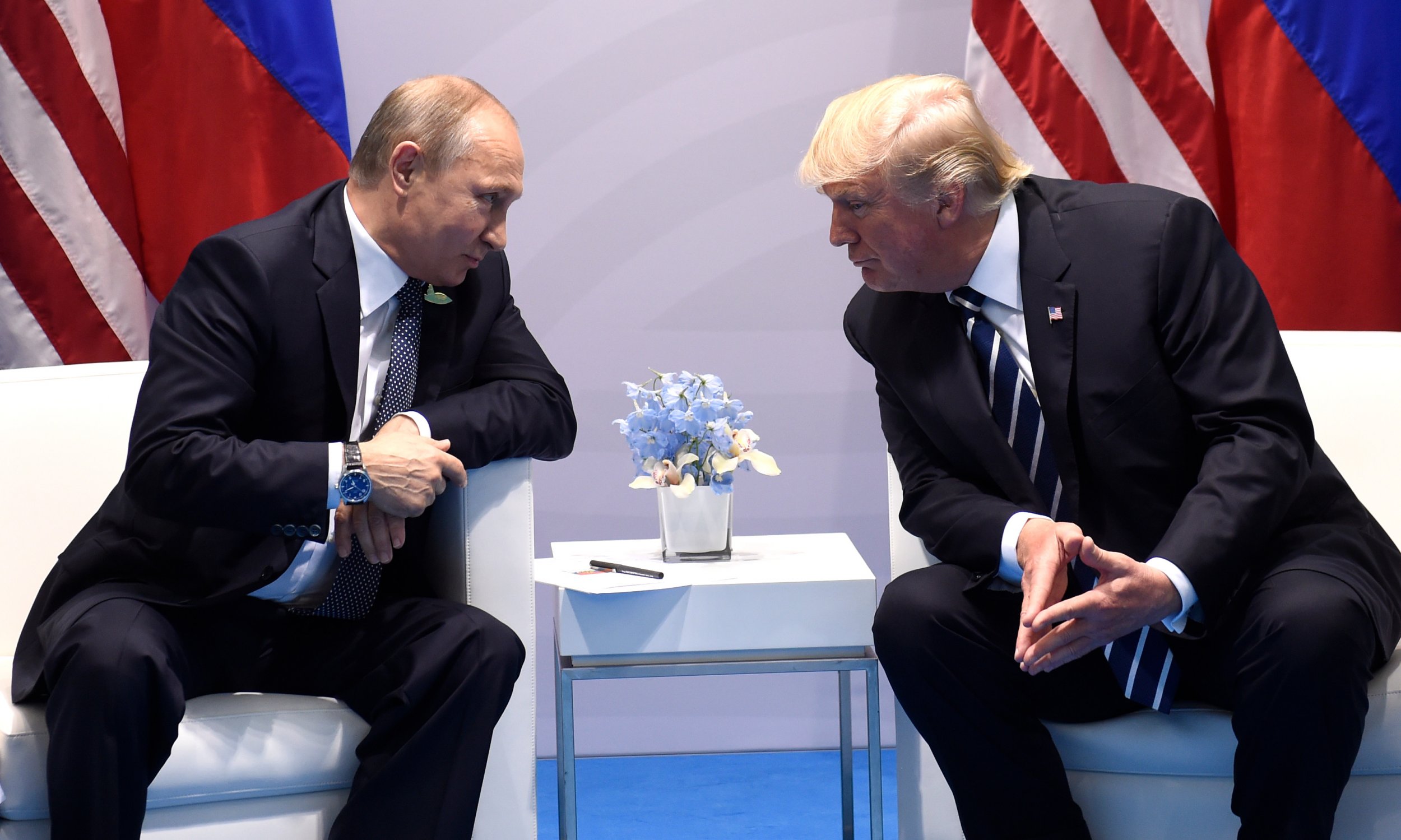 President Donald Trump has again come out against heavy sanctions against Russia, suggesting he thinks Vladimir Putin can be more help to the world if his country remains in a "friendly posture."
The president, who spoke with Putin informally this weekend at the Asia-Pacific Economic Cooperation summit, argued against sanctions because better terms with Russia would be "an asset to the world."
"We have to get to work to solve Syria, to solve North Korea, to solve Ukraine, to solve terrorism," Trump said, according to The Hill. "People don't realize Russia has been very, very heavily sanctioned. They were sanctioned at a very high level, and that took place very recently. It's now time to get back to healing a world that is shattered and broken.
"I feel that having Russia in a friendly posture, as opposed to always fighting with them, is an asset to the world and an asset to our country, not a liability," Trump added.
Trump's comments on better relations with Russia come as he suggested he would no longer press Putin on findings by the U.S. intelligence community that Russia interfered with the 2016 presidential election.
"Every time he sees me he says, 'I didn't do that,' and I really believe that when he tells me that, he means it," Trump told reporters. "I think he is very insulted by it."
Asked to clarify his comments on Sunday in Hanoi, Trump said he did not disagree with American intelligence findings, but gave Putin an out: "I believe that he feels that he and Russia did not meddle in the election. As to whether I believe it or not, I am with our agencies, especially as currently constituted with the leadership.
"I believe that our intel agencies, our intelligence agencies, I work with them very strongly... as currently led, by fine people, I believe very much in our intelligence agencies," Trump added.