Trump Says COVID Vaccine Could Come Before Election Day, But WH Experts Don't Think So
President Donald Trump said a vaccine to protect against the new coronavirus could be ready by the November 3 general election on Thursday. Trump's estimate was speedier and more straightforward than other have suggested.
The president discussed COVID-19 vaccine development during an interview with reporter Geraldo Rivera's Roadwill with Geraldo podcast. In response to an inquiry from Rivera about when the U.S. could see a vaccine, at the earliest, Trump said: "Sooner than the end of the year. Could be much sooner."
After Rivera questioned whether one could be ready prior to the general election in November, the president said yes, "in some cases," that could be possible.
"I think in some cases, yeah, it's possible before [the election]. But right around that time," Trump told Rivera. "We have great companies. Great. These are the greatest companies in the world. And the rest of the world is also doing vaccines. So, let's see how they do."
Trump's suggested timeline for vaccine production is shorter than some of his colleagues propose. Top U.S. health expert Dr. Anthony Fauci, director of the National Institute for Allergy and Infectious Diseases (NIAID) and a member of the White House Coronavirus Task Force, estimates a vaccine could be ready for distribution by early 2021. In his most recent comments on the subject, shared with Reuters on Wednesday, Fauci said he was "cautiously optimistic" one of several leading vaccine candidates could be approved before the end of the year.
"I'm cautiously optimistic that we will have a vaccine that's effective enough to get approved," he told the news outlet. If a candidate does receive approval prior to 2021, companies could begin to distribute it to the public early next year.
Speaking to Reuters, Fauci noted that hundreds of millions of vaccine doses could be produced by the end of 2021 if approval and development play out according to this timeline. Still, he said projecting an accurate timeline is difficult without knowing which, if any, vaccine candidates will be effective.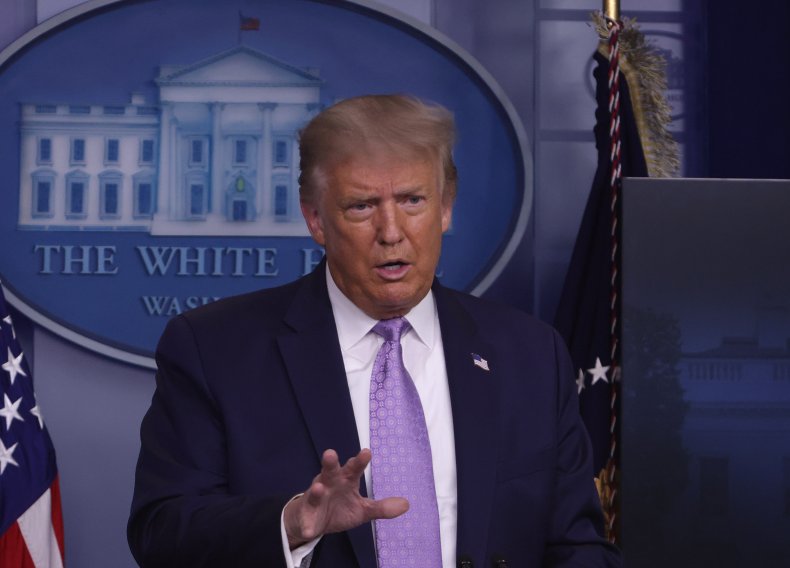 A handful of potential COVID-19 vaccines are currently undergoing clinical trials, with two in late-stage trials as of last month. Several pharmaceutical companies working to develop an immunization are partnering with the Department of Health and Human Services to accelerate development and distribution following possible approval from the Food and Drug Administration. The health department established an initiative called Operation Warp Speed earlier this year to facilitate the partnerships.
Newsweek reached out to the NIAID for comments but did not receive a reply in time for publication. The White House had no comment.